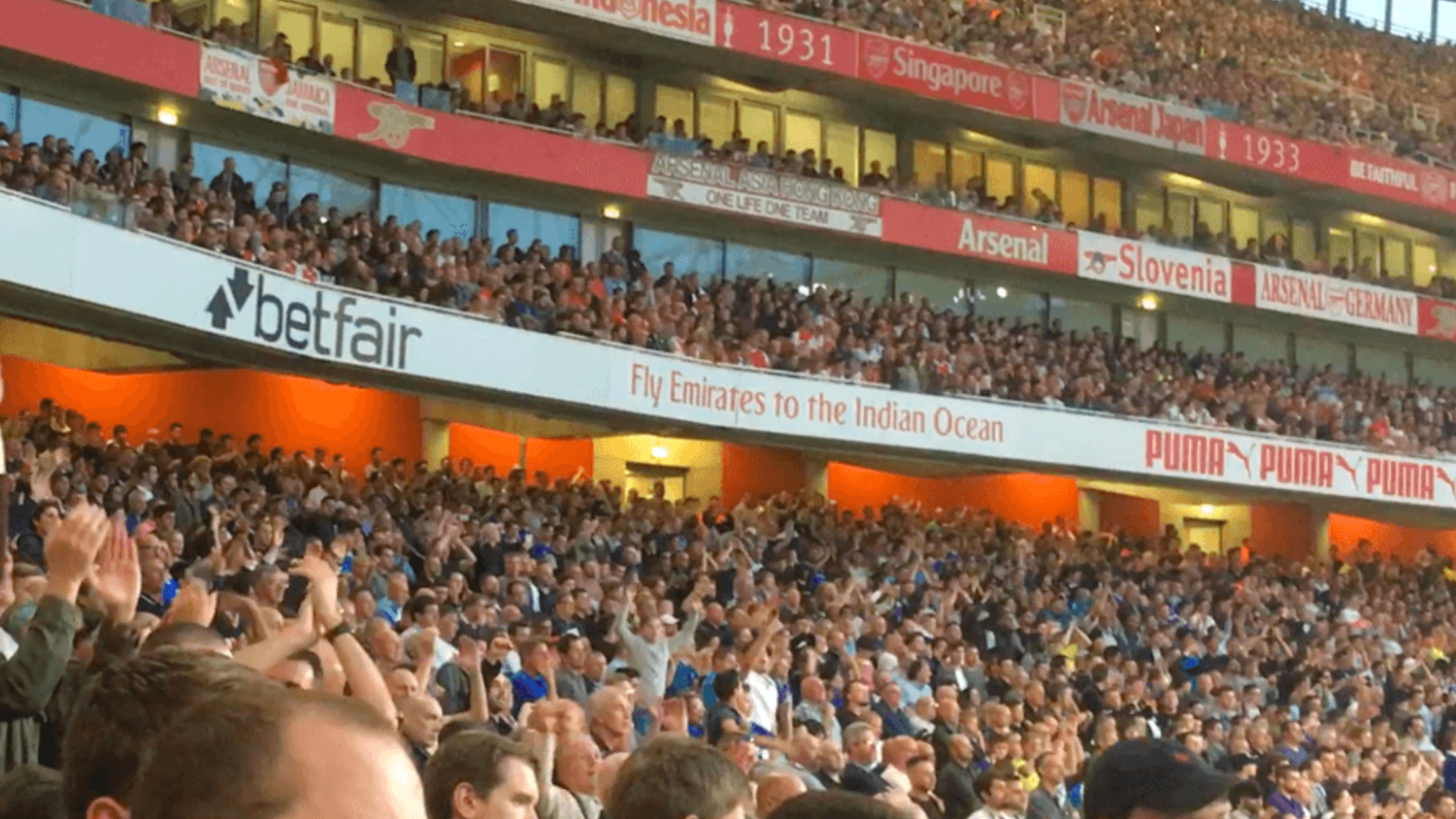 Premier League Away Fan Review : "You shoulda stayed at the Boleyn"
Football, like no other sport has the ability to make fans travel the length of the country to follow their side. The Premier League is no exception. Hate them or love them, come game day away fans provide that extra buzz that makes match day so special. Be the 'away fan' as a collective is a funny being, they may sing loud and proud throughout the whole game, or be quite until their side scores a 89th minute winner. That's always hard to take. We've asked some loyal supporters to rate the fans who travelled to their territory this weekend, here's what they had to say....
Manchester United v Leicester, Old Trafford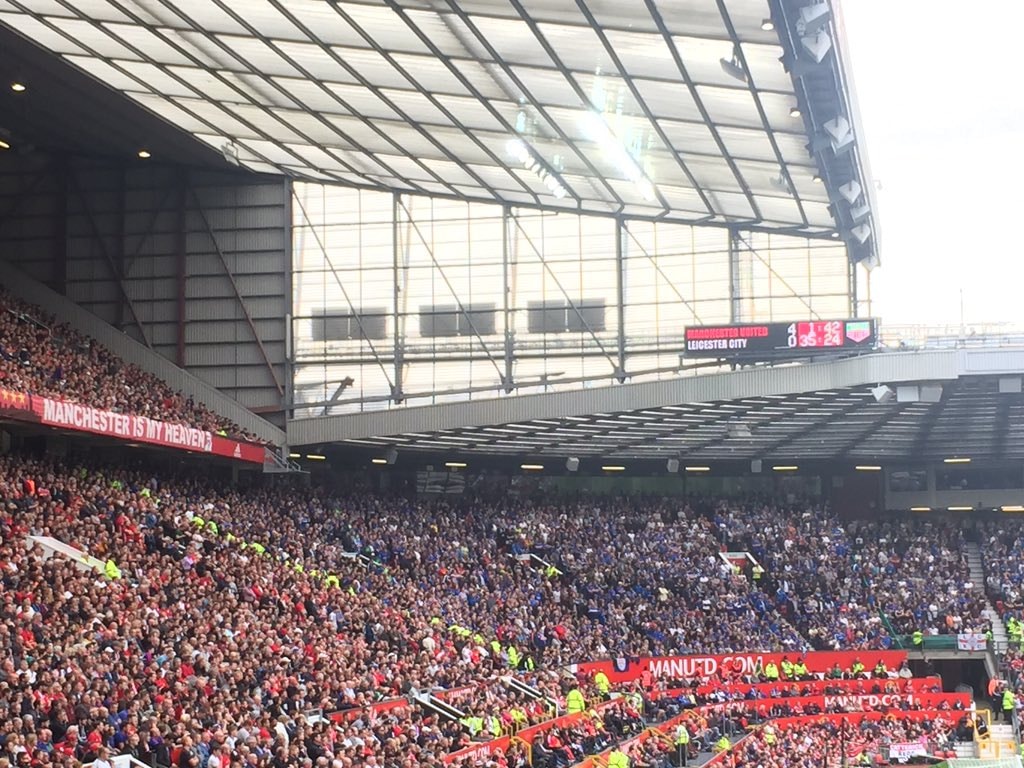 Jake Scott –@ImJakeScott – I expected a little more from Leicester considering they're Champions, but I think that they were taken aback by the 4 goals that they conceded in the first half. They sung every now and again but they struggled to put together any sustained chants and get behind their team
Only sung sporadically but when they did they were fairly loud (but nothing special.) They perked up a little after Gray's goal.
Difficult to be upbeat when you're losing 4-1, they tried a few times but they didn't sing anything original.
Didn't get behind the team when they were losing but for the odd "come on Leicester".
Bournemouth v Everton, Vitality Stadium
Olly May –@OLPMFifa – I expected a little more from Evertons 1401 away following, but given the result and the atrocious performances displayed by a team going into the fixture second in the league, you can understand their frustrations.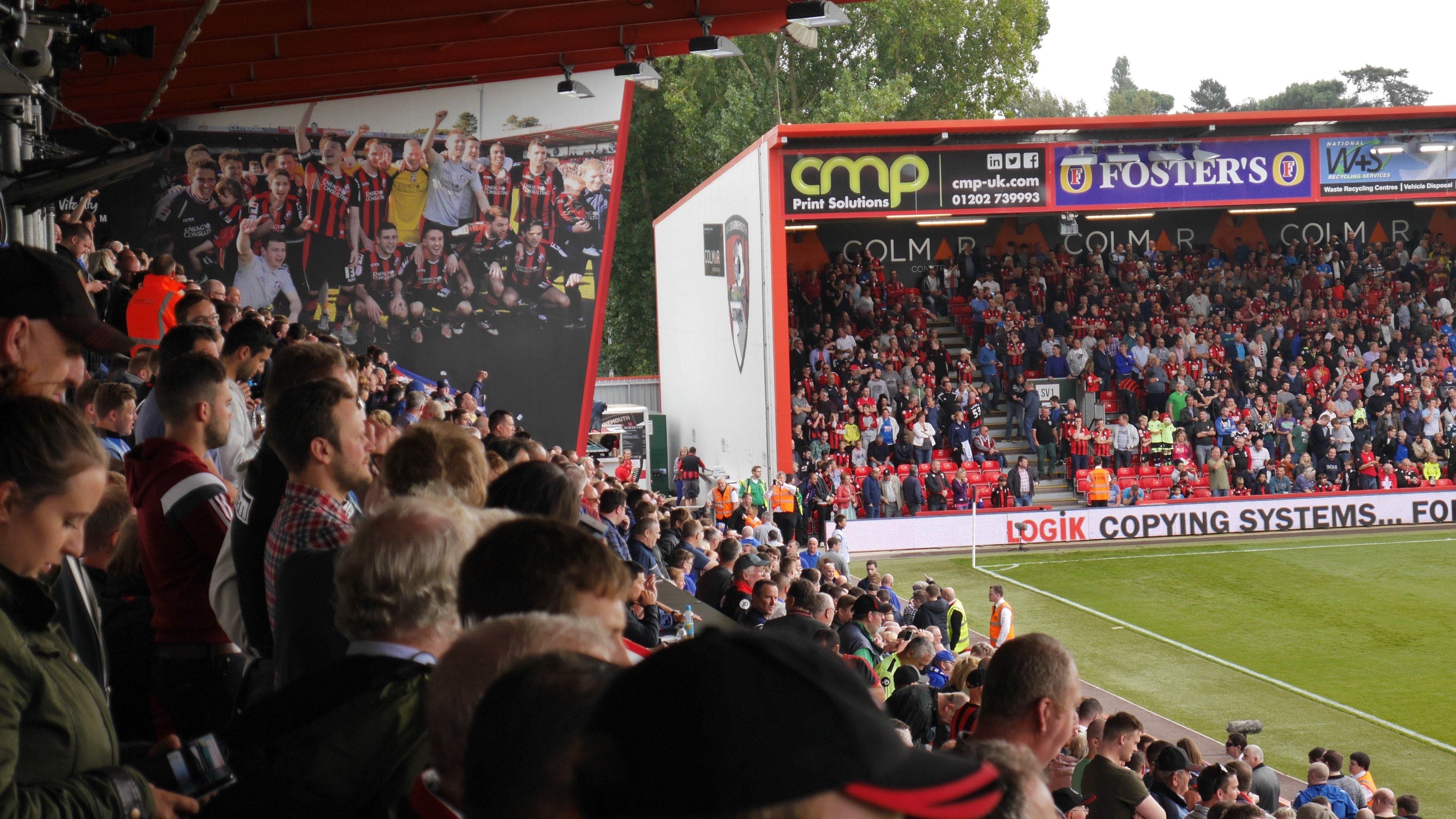 Everton were not the team they had been so far this season, and either was their fans! The Evertonian's were upbeat and loud pre match (as you would expect from a 2nd in the table side!) but after the cherries dominated procedures early on, the travelling supporters were drowned out by 'Eddie Howe's Army' and despite occasional chants, the toffees struggled to find much excitement from an average performance by their side.
Although i was sat next to a lively Everton fan (who was somehow sat in one of the home stands!), the majority of the away support struggled to entertain the Bournemouth faithful, or create any banter between the two sets of fans. With this being unusual for Evertonian's, i would say the performance had some say in why!
Wasn't an away day to remember, but the commitment was there. toffees fans were brilliant in a key period during the second half, but did tend to go quite when they were chasing the ball.
Liverpool v Hull, Anfield
Matthew Skelly –@mthewskly – It was a disappointing day for Hull City. I feel it may be unfair to be assessing their support when it must have been so hard to be positive on the day, but they really did offer very little. I hope for their clubs sake its better on a day where things are going more in their favour. Because my judgement is that everything about Hull City as a football club just appears dull and below par, from the fans to the players on the pitch.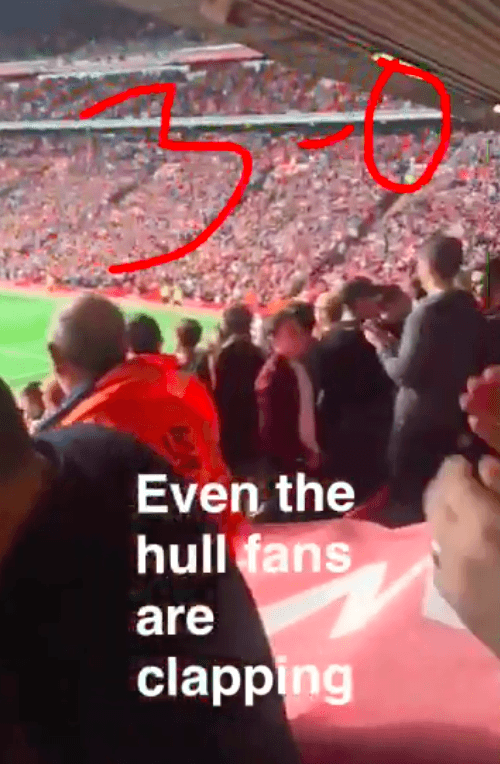 Not a surprise considering the beating that their team received. However even when certain fans would attempt to pick up the atmosphere among them, more often than not, they were on their own. A dreary; "We know what we are – City of culture," occasionally came about, but was far from convincing.

Purely for the pathetic smoke bomb that went off after they scored. It was poor, but it was something. More than their team nor the majority of their supporters offered that day. Of course their joy was short lived, as Coutinho scored a matter of seconds later.
They filled their allocation which can be unusual in the modern day so credit to them for travelling in numbers. However quantity did not prevail for them as they didn't seem overly committed to the cause. They weren't particularly vocal about their disappointment, or anything for that matter.


Middlesbrough v Tottenham, Riverside Stadium
The Boro Blogger –@Boro_Blogger – The Tottenham away supporters filled the away end and were noisy from the start. They had a good verbal tussle with the Boro fans throughout the pre match build up and the first section of the game up until they scored. Once Tottenham took over the Boro fans went silent and the Tottenham fans were as you'd imagine, really enjoying themselves. But in the second half when Boro got back into the game at 2-1 the Spurs fans became silent. They must of began to worry that a game they dominated could be slipping away from them. But once the full time whistle went they let out a huge roar of relief. It's also worth noting, when we had a minutes applause for the death of a recent Boro fan, the Spurs fans joined in which was a nice touch.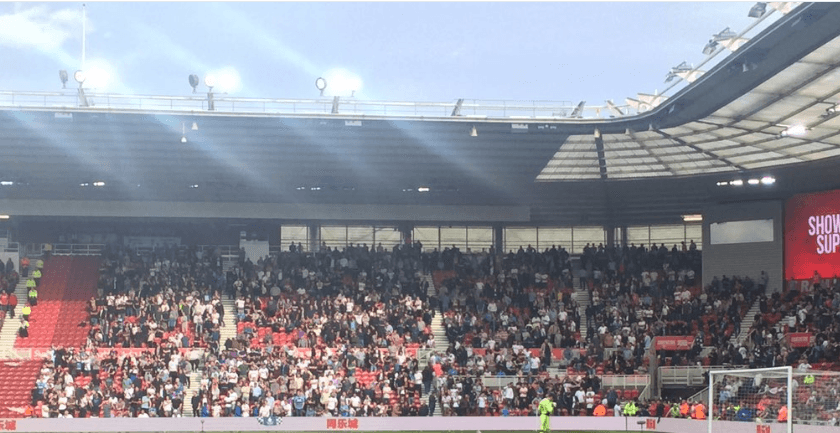 Made their presence known in the run upto kick off and had a good tussle with Boro fans until Tottenham scored twice, then they were more comfortable. But when we got back to 2-1 they went silent.
There was a bit of banter at the start of the game as the fans exchanged chants such as "Who are ya!" They mocked us a bit when they were winning but not much else.

Got behind there team at the start of the game and were enjoying themselves when they went 2 up, but when we got back in the game at 2-1 they went quiet and seemed very nervous.

Also worth noting when we had a minutes applause for a young Boro fan who died, they joined in with the applause which was really nice of them
Stoke vs West Brom, Bet 365
Dave Crowther-Green –  @Dave_CGr – Overall I was impressed by the loudness and atmosphere created by the West Brom fans, as well as their continual singing and passion towards their team on the pitch. However, they failed to achieve higher ratings mainly due to their lack of travelling support with this was such a close fixture.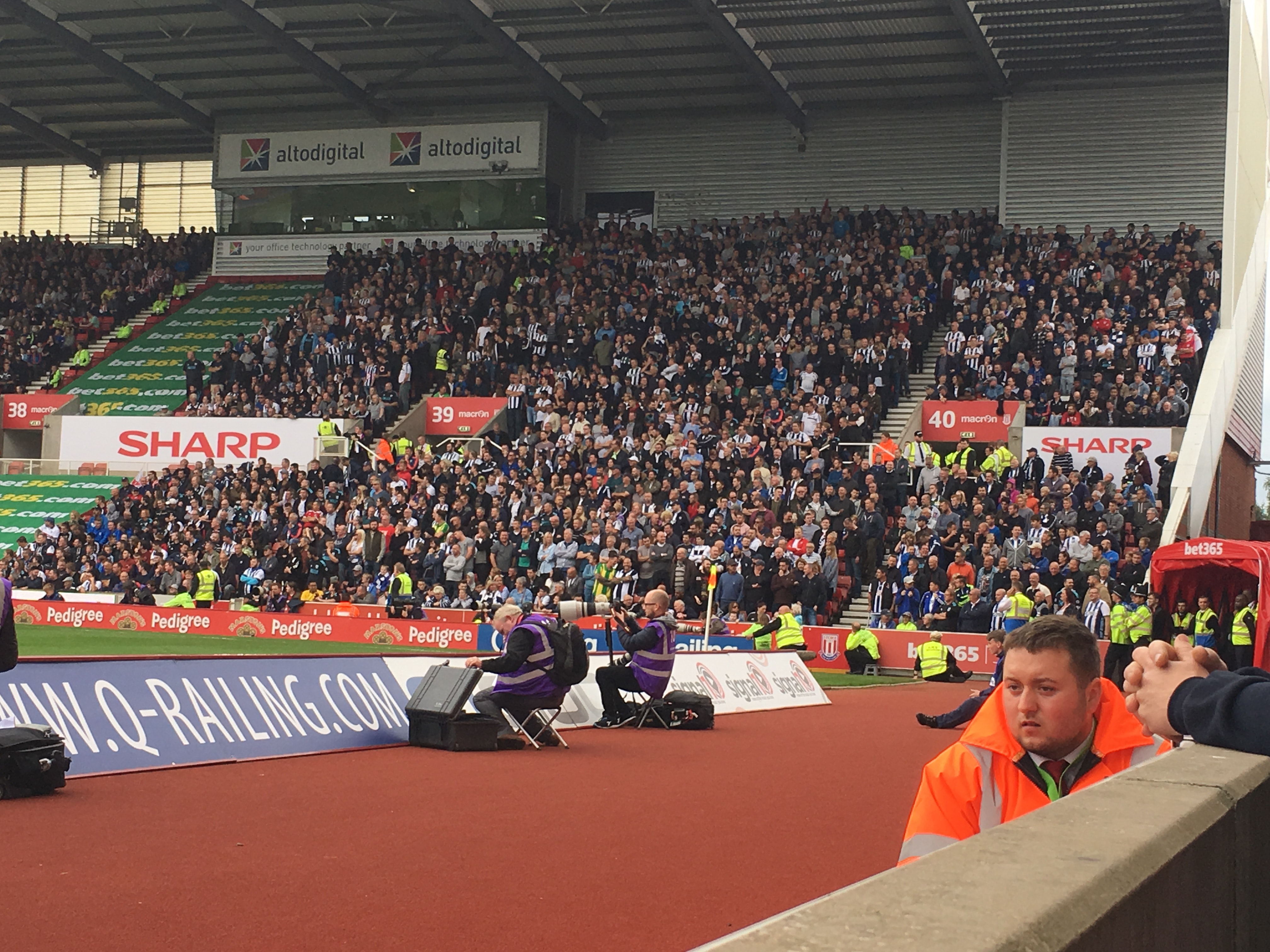 I was quite surprised with the noise they created despite the lack of the support considering it's one of the closest fixtures in the league (40/50 miles). Continually singing throughout the game, even after going one nil down, and helped to add to the overall atmosphere being created by the home support.
Nothing really too original in terms of banter, just you're standard Stoke directed chants of 'Where's your famous atmosphere' and 'the pride of the Midlands, we know what we are'. However there were a few comical moments, including a satire edition of 'boing boing, boing boing', after they scored.
I was impressed by the way they got behind their team throughout the whole of the game, even in losing positions, however the lack of away tickets sold (just over 900) for somewhat of a 'local derby' was quite disappointing.
Sunderland v Crystal Palace, The Stadium of Light
Last season up here they were very vocal, full of life and had a good following. This season though they came across fairly quiet. When they equalised they improved but did not particularly vocal for the most part.
Not a lot of fans travelling up to see it so there wasnt a huge amount of banter, very quiet while it was 2-1 but that improved after the equaliser. The did chant 'and you f****d it up 2-0 at one point though, but it did not last too long.
Palace fans tend to be very vocal but it was a little odd this week because there really wasnt much going on for them, they cheered loudly as expected when they gotten the winner game but before and afterwards they weren't really doing a huge amount of singing or anything like that
Arsenal v Chelsea, Emirates Stadium
Alex Forbes –@instaafp – Although I have given poor marks for the Chelsea fans, debatably has ironic coming from an Arsenal fan, I don't think it's a fair reflection of their away day support as their team truly let them down and didn't give them much to shout about.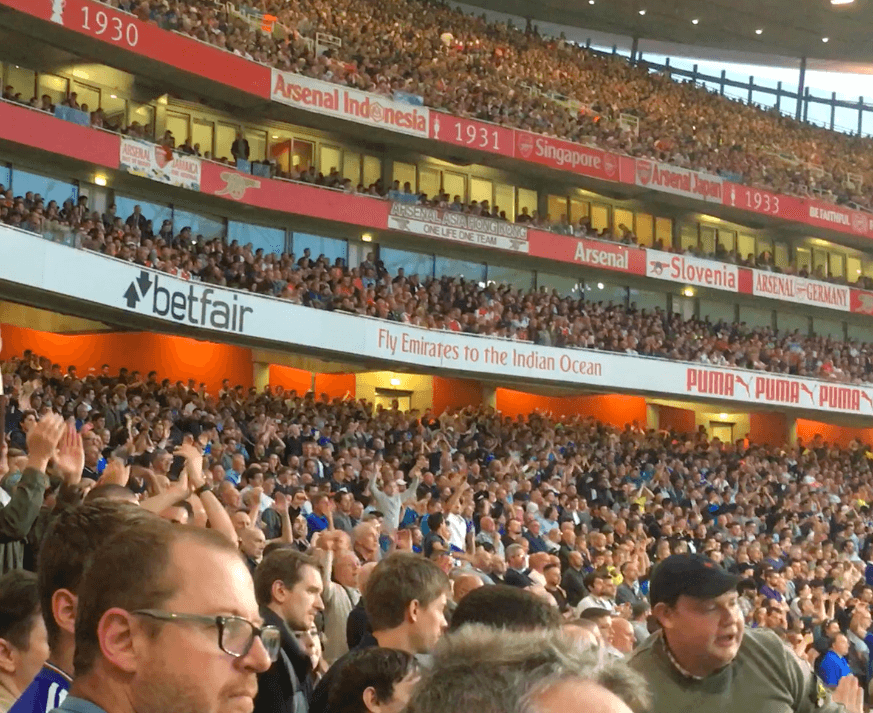 Chelsea, as you would expect, sold out their allocation. Despite this, compared to other away fans that have travelled to the Emirates, I was slighted disappointed with the Chelsea away fans. The players' performance almost reflected the fans, in a way that they expected to win and didn't look too interested. An early Arsenal domination certainly was a contributing factor in quieting both the Chelsea fans and players.

When the Chelsea fans attempted to raise their team, the only chants they were able to produce where 'Diego, Diego, Diego' which was matched by boos and jeers from the Arsenal faithful. Alongside the fact Costa couldn't kick start their attack, the chant quickly passed. The only other chant that rose was 'Champions of Europe, you'll never sing that', however it's hard to maintain a champions of Europe status when you're losing 3-0 within the first half.

Due to it being a local away day for most Chelsea fans, I'd imagine non/ little relied on club organised transport, so there wasn't an need to stay in the stadium for the Chelsea supporters, this resulted in a significant amount of them leaving before the final whistle at the end of a half that saw them have no reason to get excited.
West Ham v Southampton, The London Stadium
Asif Khapedi – @AsifKhapedi – Every time I've been to a game where we play Southampton they've beaten us so maybe they only sing when they're winning but they were quality today. Regularly outsung us with some decent chants too.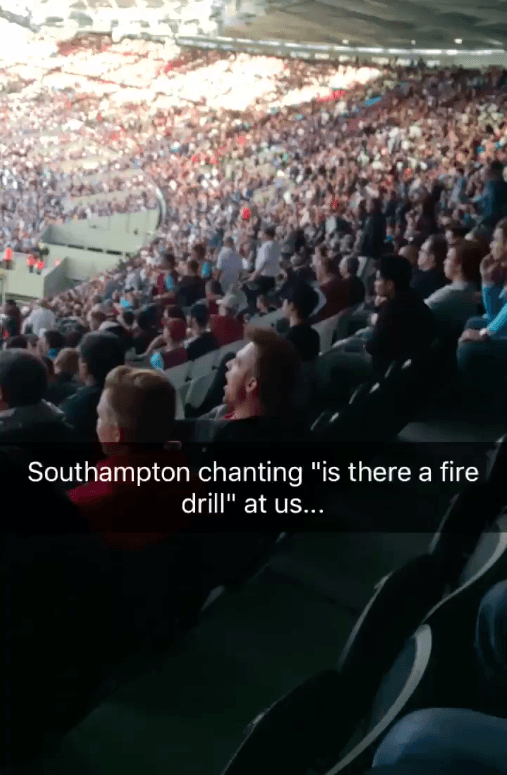 As loud as most away fans at the beginning but got even better when they were up with regular "when the saints go marching in" numbers where everyone there joined in.
The "you shoulda stayed at the Boleyn" even got an applause from a lot of our fans and "we've got more fans than you" at the end when our ground was half empty was a laugh too
Proper got behind there team with chants for each of their players sang regularly. Easy to be positive with that performance but spurred their team on well