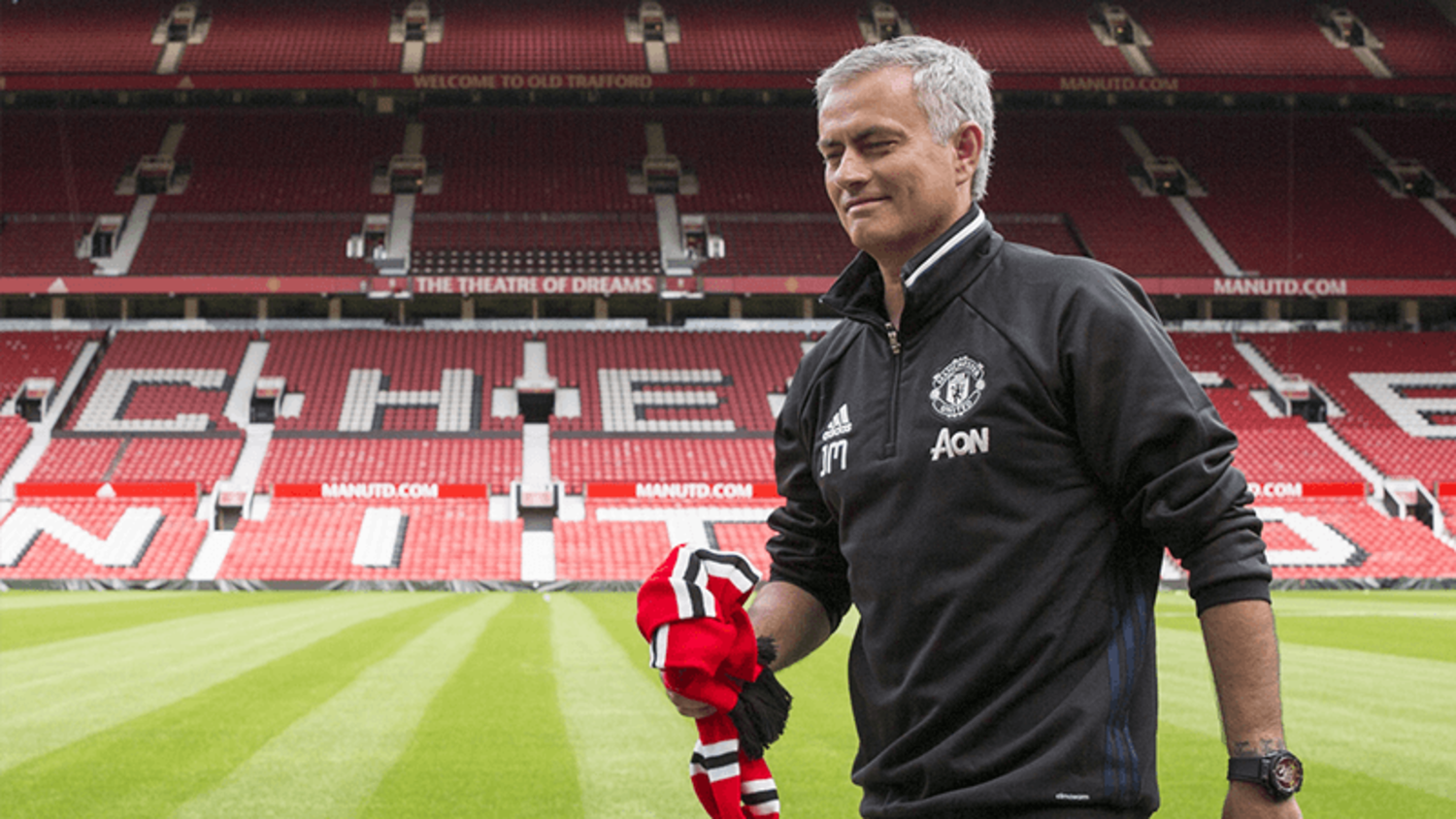 The Best & Funniest Quotes From Jose Mourinho's first Man United Press Conference
During his first press conference as Manchester United manager, Jose Mourinho was, as always, in a mood to troll. Not only taking a pop at usual target Arsene Wenger, but also Wayne Rooney, LVG, Guardiola and pretty much everyone in football.
As per usual, Jose Mourinho loved having a little dig at Arsene Wenger during his press conference. After being asked about whether he has anything to prove after his struggles at Chelsea last term Mourinho used the classic deflection technique to troll the Arsenal manager.
It's safe to say that Jose Mourinho won't be playing Rooney in the middle of the park. Mourinho clearly sees Rooney as an important player, but certainly not for his 50 yard spray balls from midfield. Either that or Jose really rates himself as a centre midfielder…
Mourinho trolled more managers than just his arch nemesis Arsene Wenger. The dig on 'philosophy' could well have been targeted at either his predecessor Louis Van Gaal or the other managerial arrival in Manchester Pep Guardiola. Whoever he was targeting, Mourinho clearly believes he's better than philosophy based managers and has bigger cojones by not sticking to one philosophy.
Now it shouldn't come as a surprise that Jose Mourinho wishes Manchester United were in the Champions League. It would make United a more enticing prospect for transfer targets, earn the club more revenue and give them a chance of winning the big prize, but for Jose it's all about those personal records…
Jose Mourinho has really made his mark already and while they might not be the dominant powerhouse they once were under Sir Alex Ferguson, but Mourinho has declared that they remain the biggest club in UK and will focus on themselves not others. Exactly what United fans wanted to here…