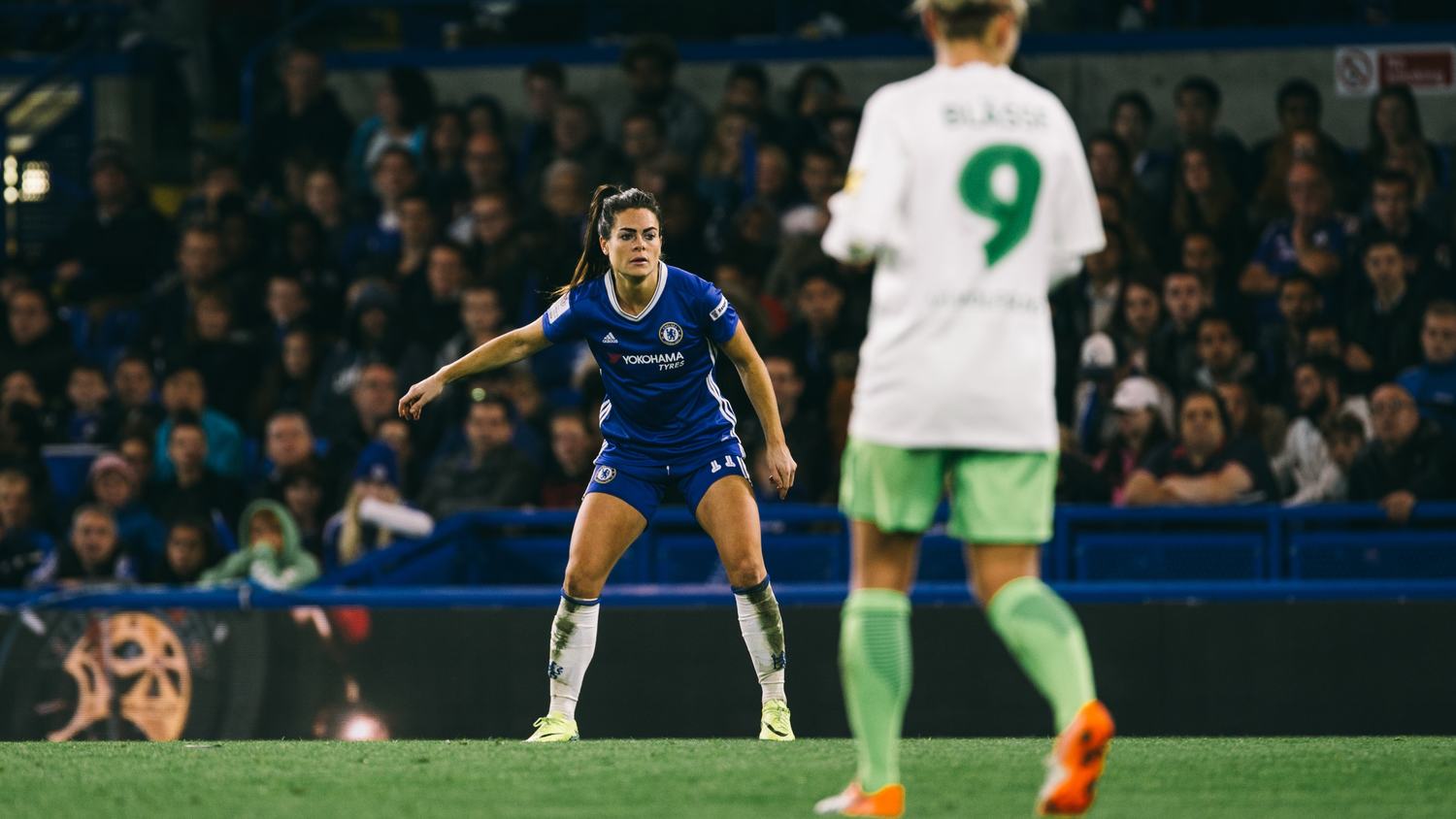 Chelsea vs Wolfsburg | Champions League
On Wednesday 5th October Chelsea Ladies played their first match at Stamford Bridge. Competing in only their second season in the Champions League and in front 4000 Chelsea fans, they faced Wolfsburg Ladies who have already won the competition twice in their history. Although, not much separated both sides in game play the German's with clinical finishing and defensive errors from Chelsea, came away with a 3-0 win.
Tonight Chelsea travel to Wolfsburg in an attempt to save the tie, will they get something out of the game or will they have to wait another year for success in the Champions League?
We had our cameras in the ground and here are some of our favourites shots from Wednesdays tie at Stamford Bridge.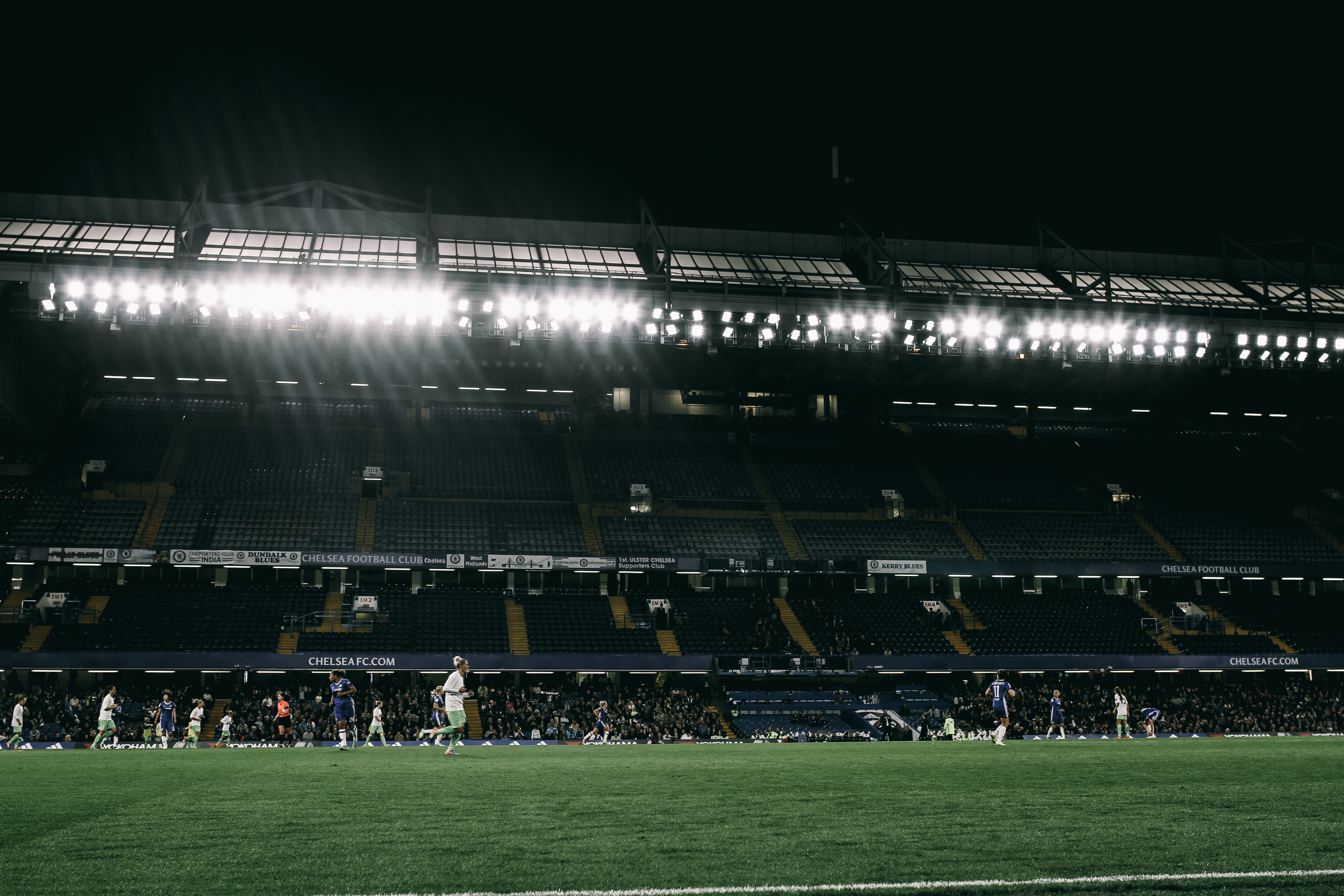 Chelsea Ladies played under the floodlights of Stamford Bridge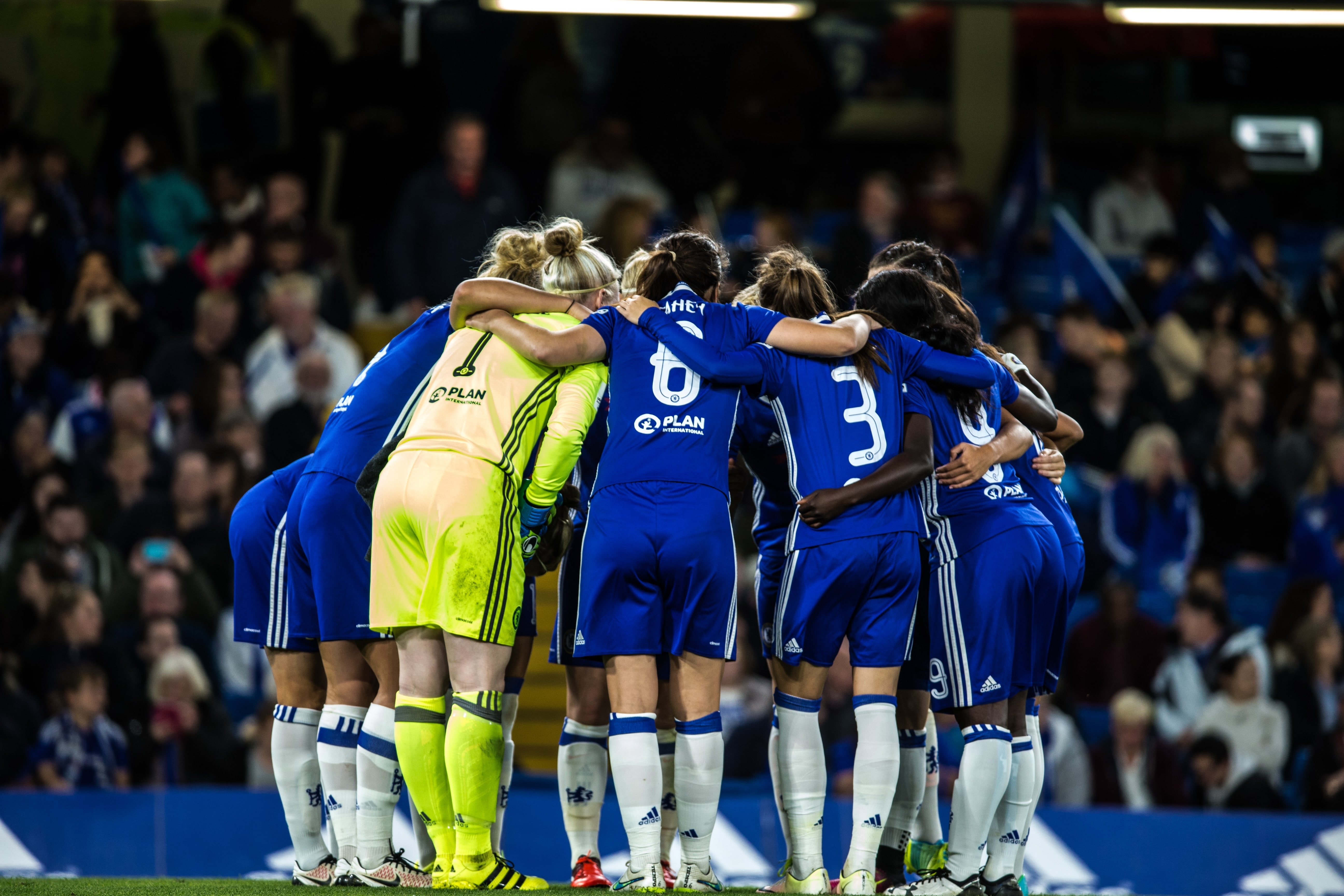 Team huddle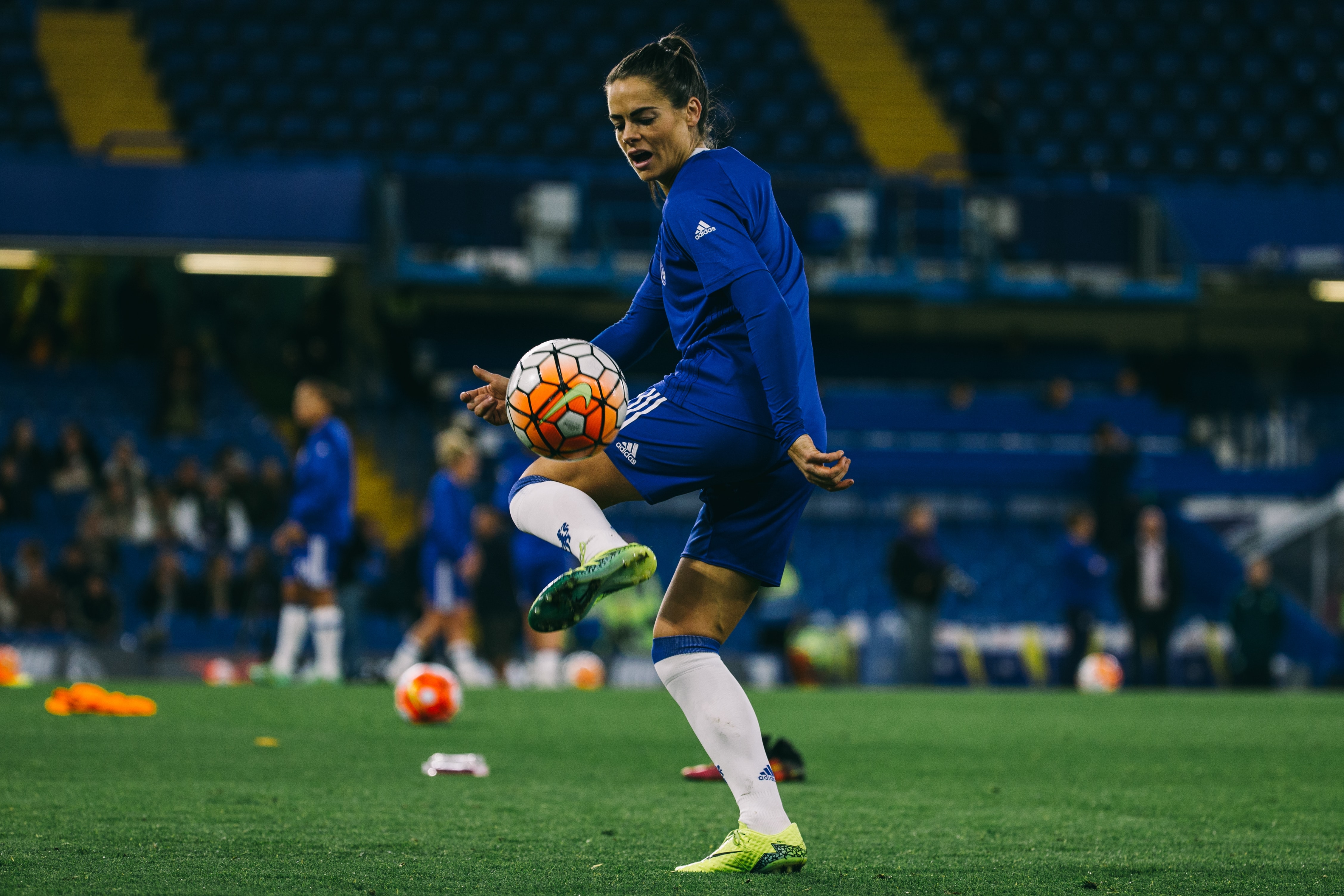 Claire Rafferty England Left Back during the pre-match warm up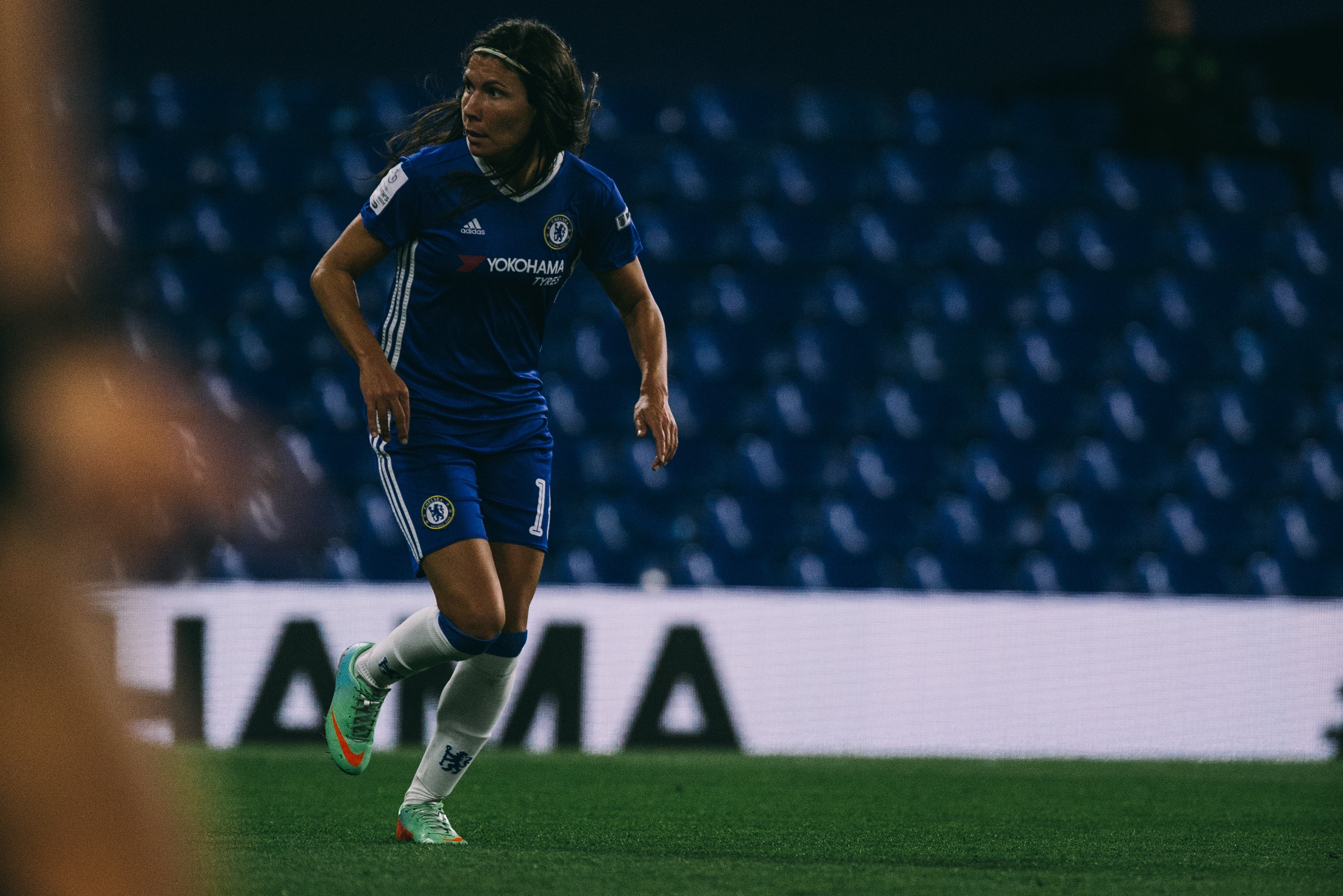 Ana Borges
Forward Bethany England takes on wolfsburg Captain Nilla Fischer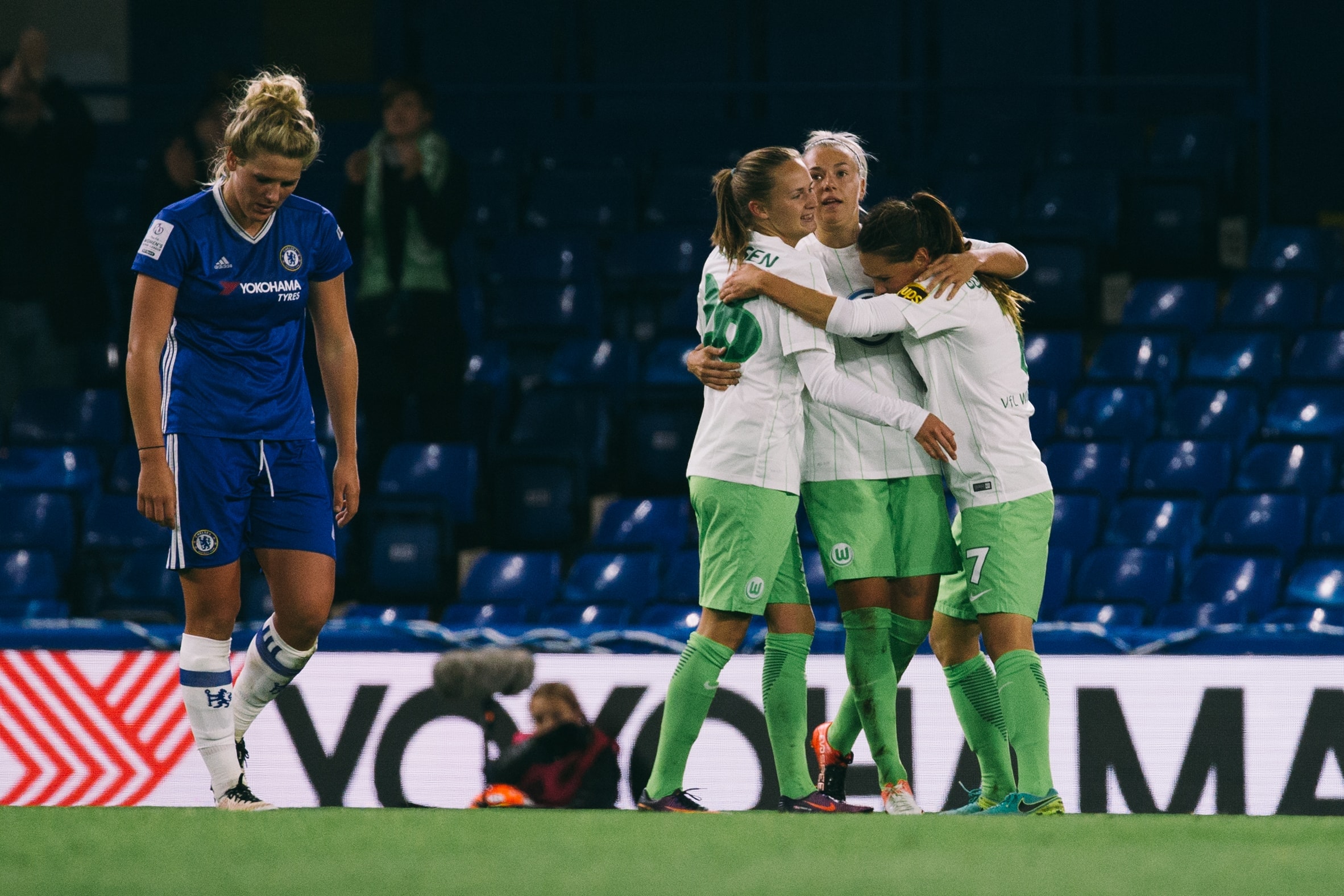 Wolfsburg took an early lead against Chelsea in the first leg match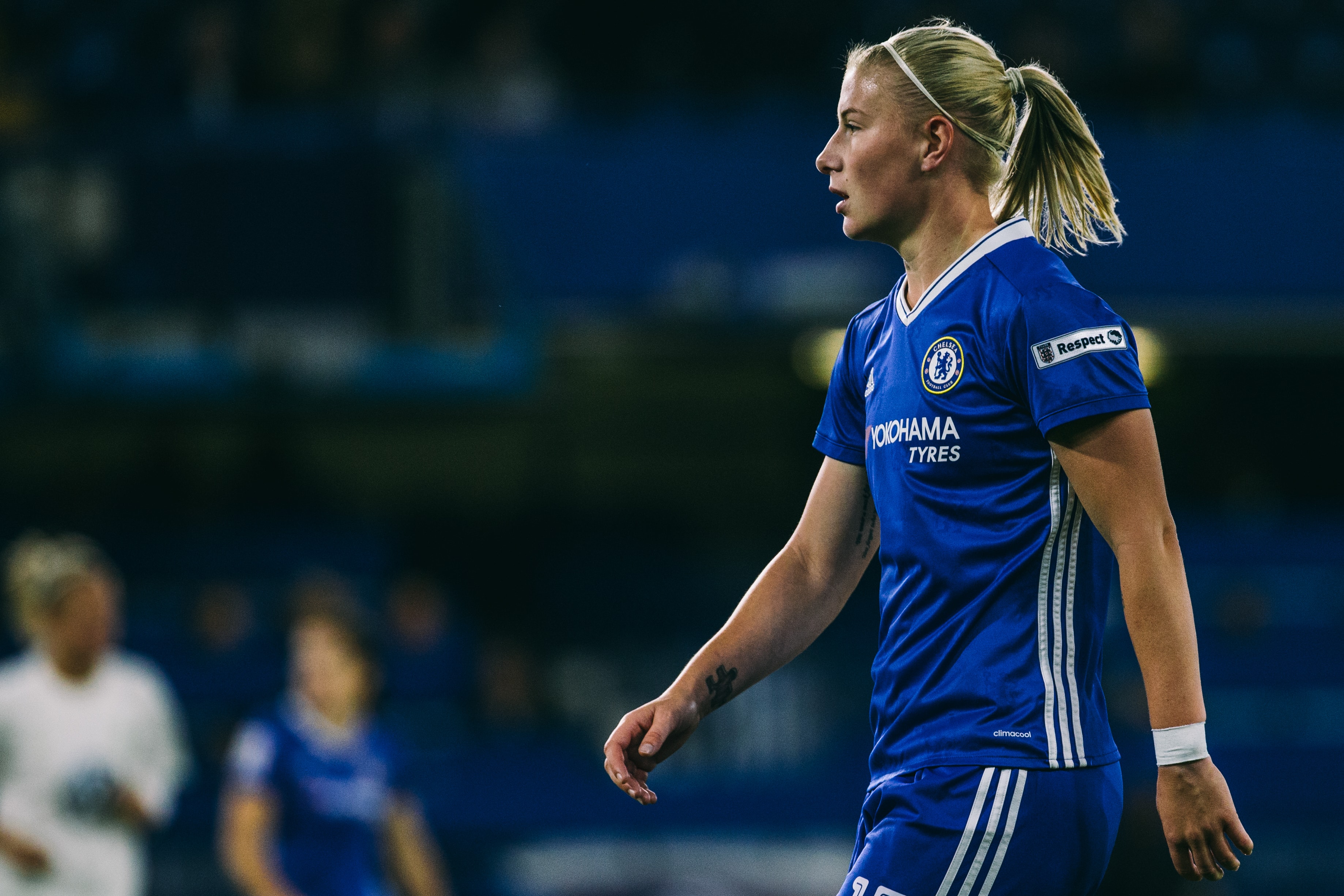 Bethany England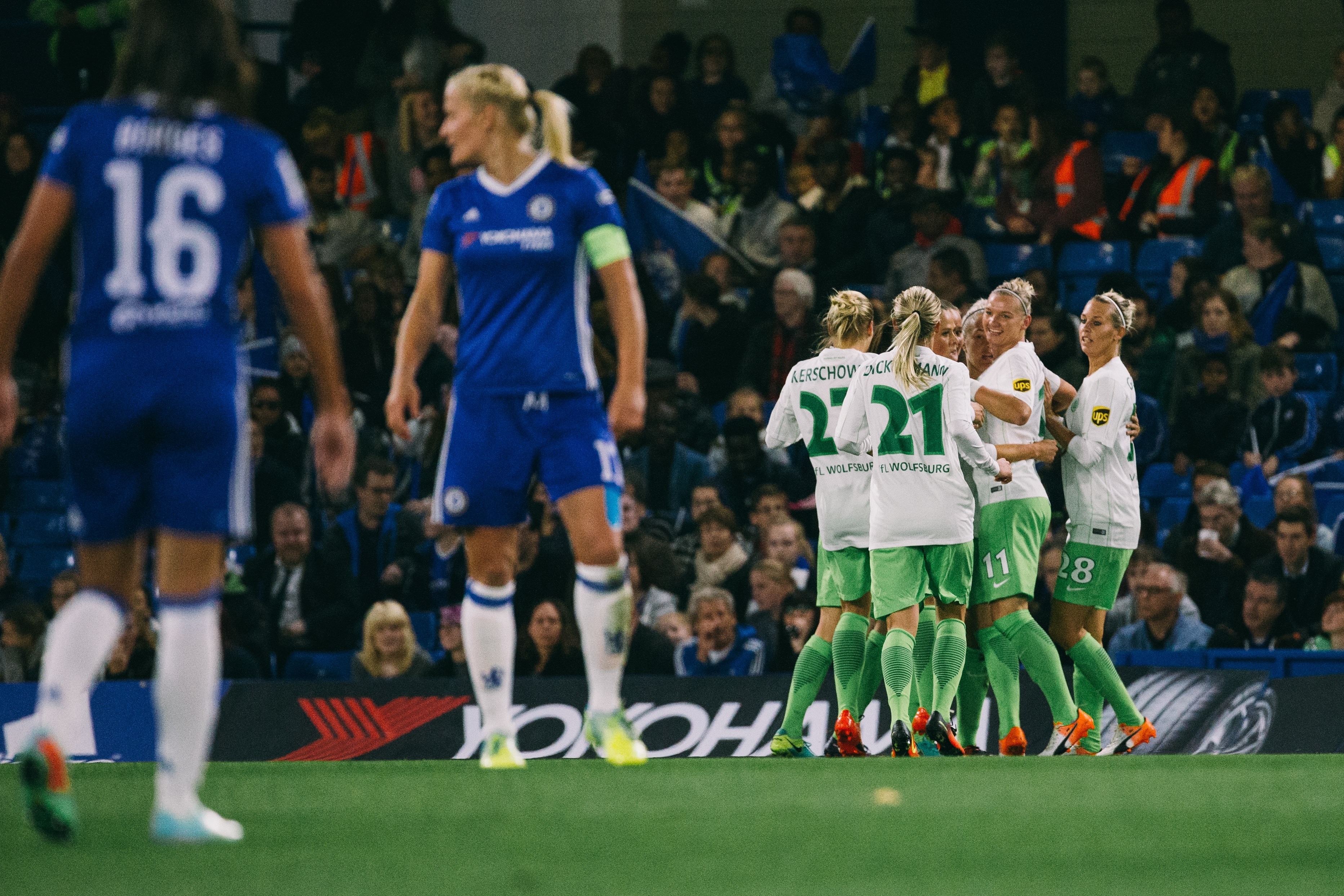 Wolfsburg score their 3rd of the game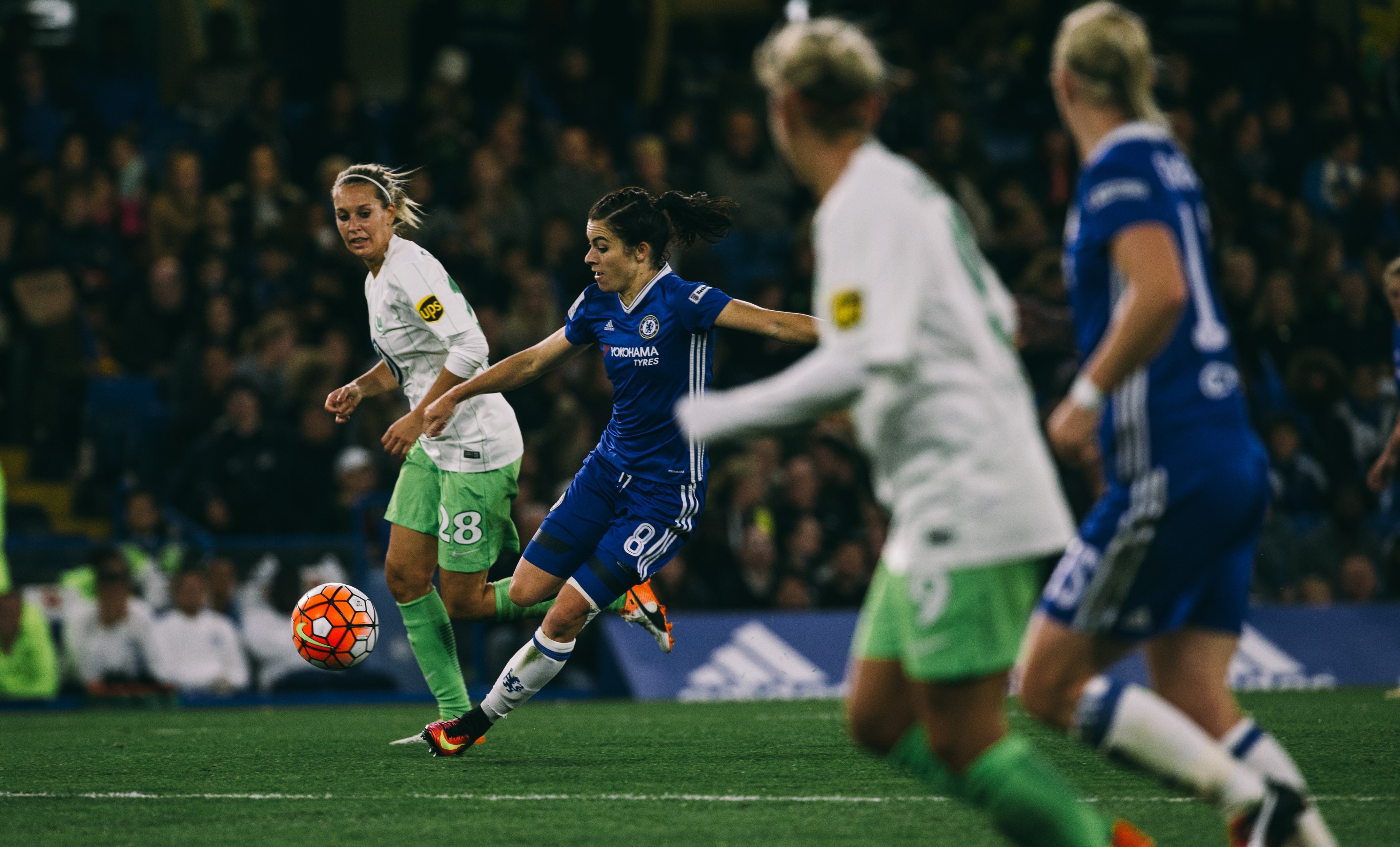 Karen Carney goes on a run through the Wolfsburg team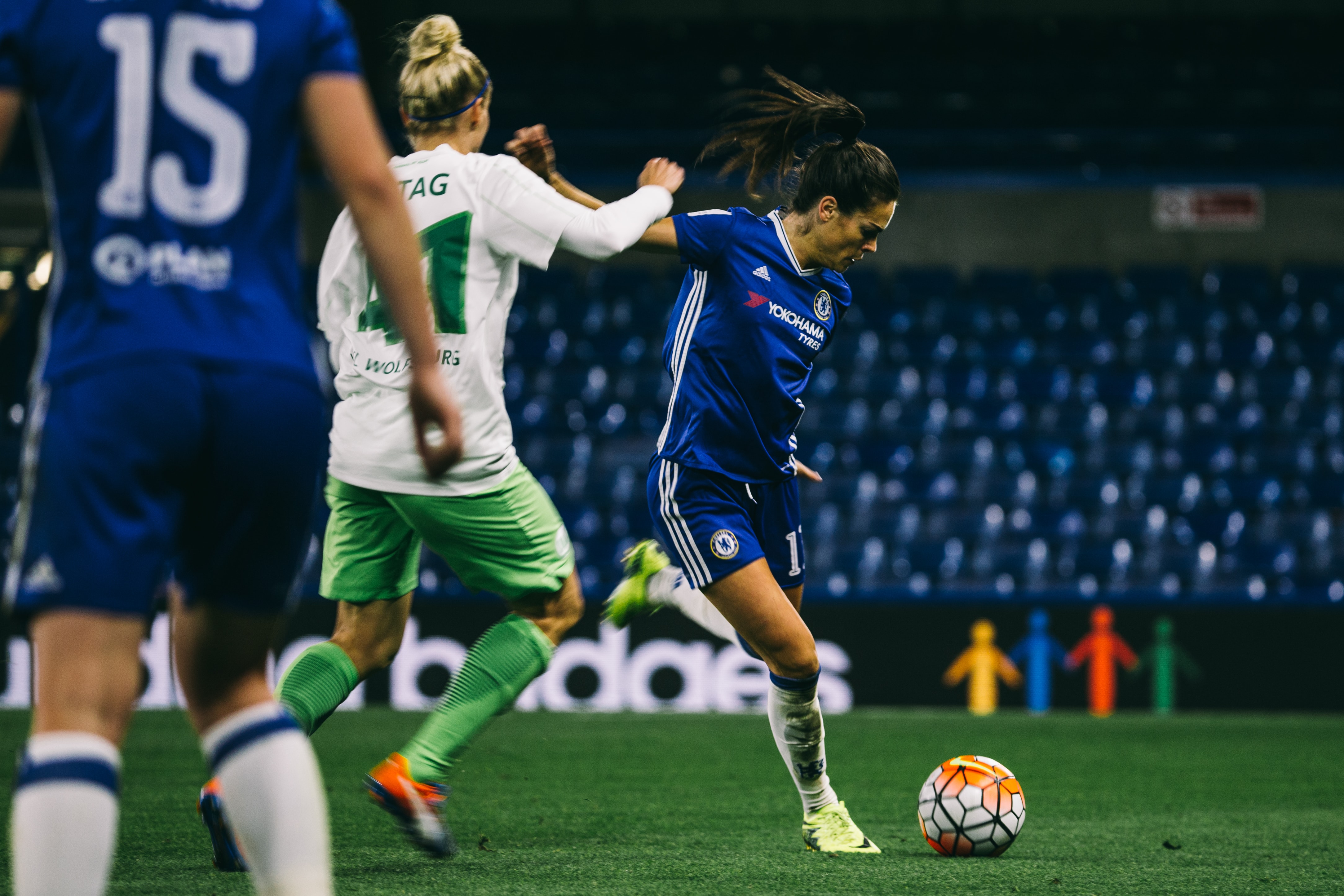 Claire Rafferty clears the ball away from danger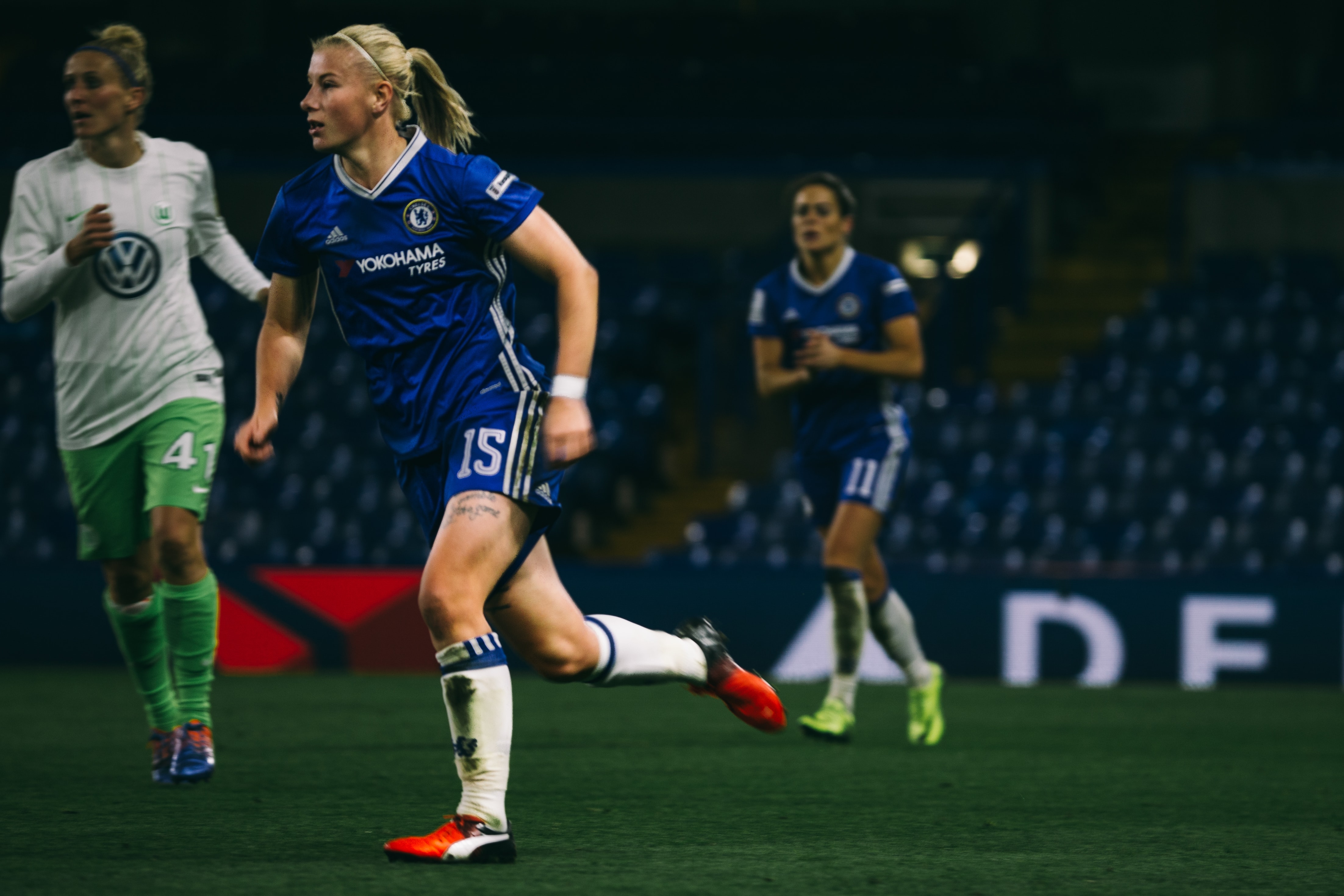 Bethany England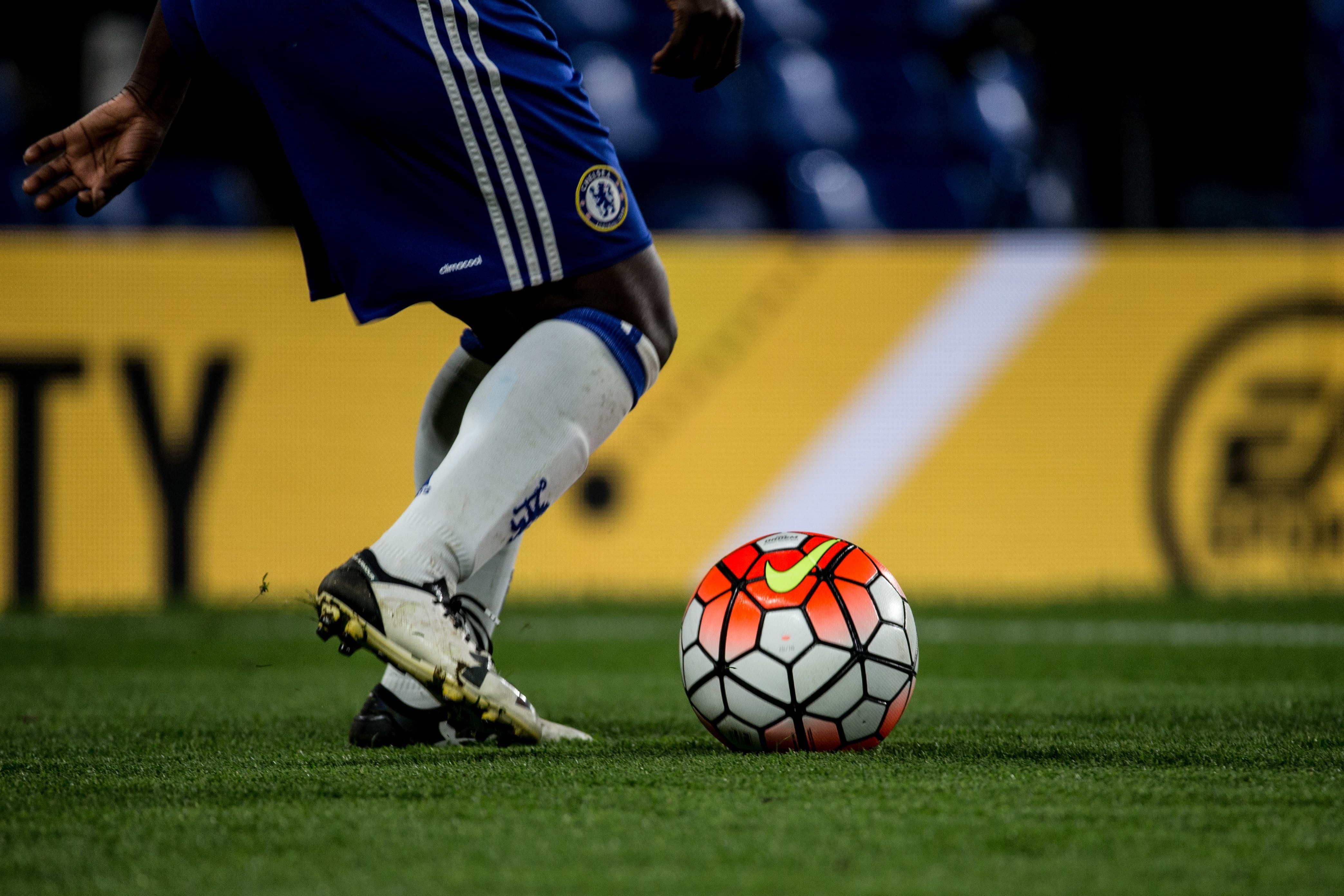 The Women's Champions League still doesn't have the correct match ball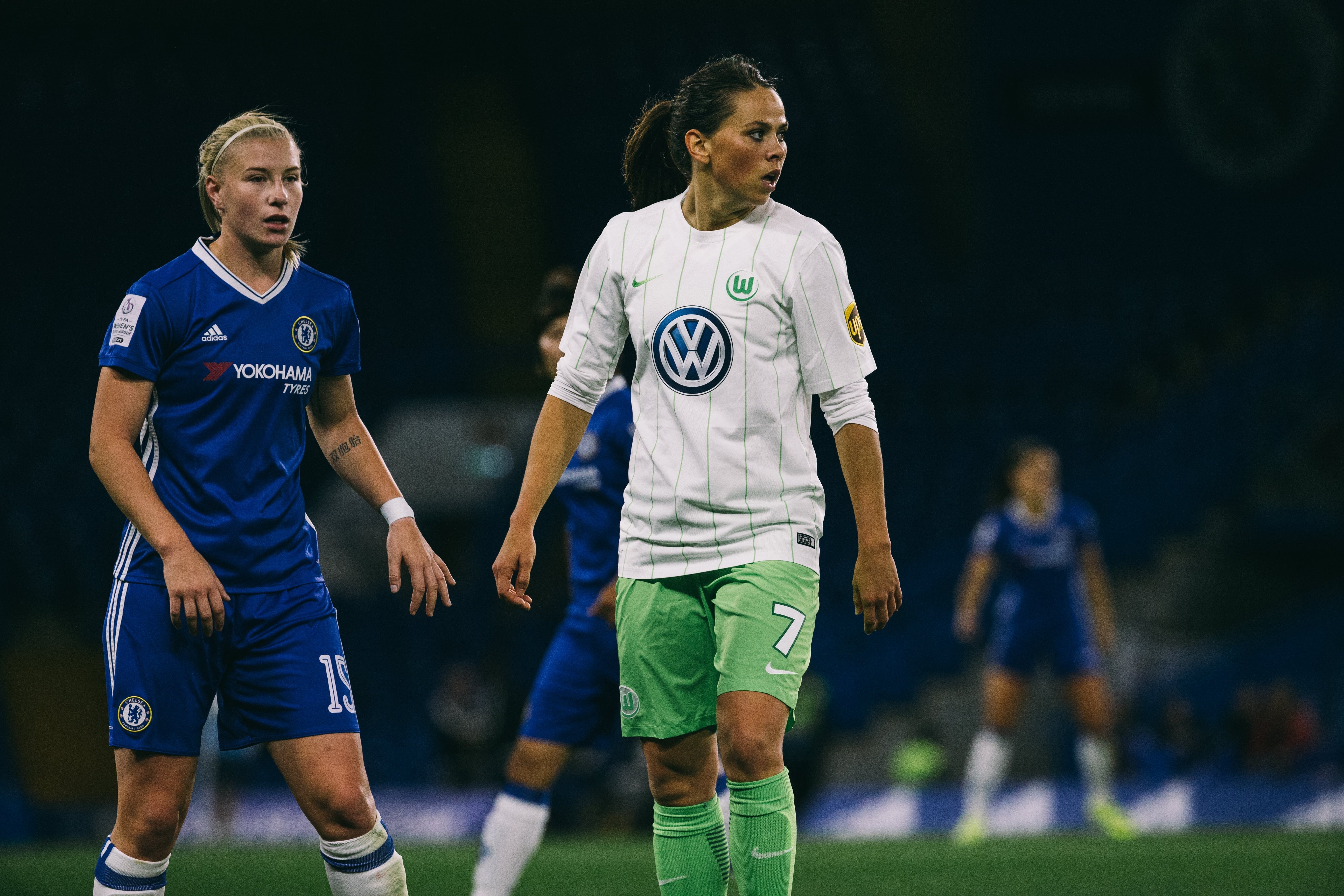 Bethany England & Sara Björk Gunnarsdóttir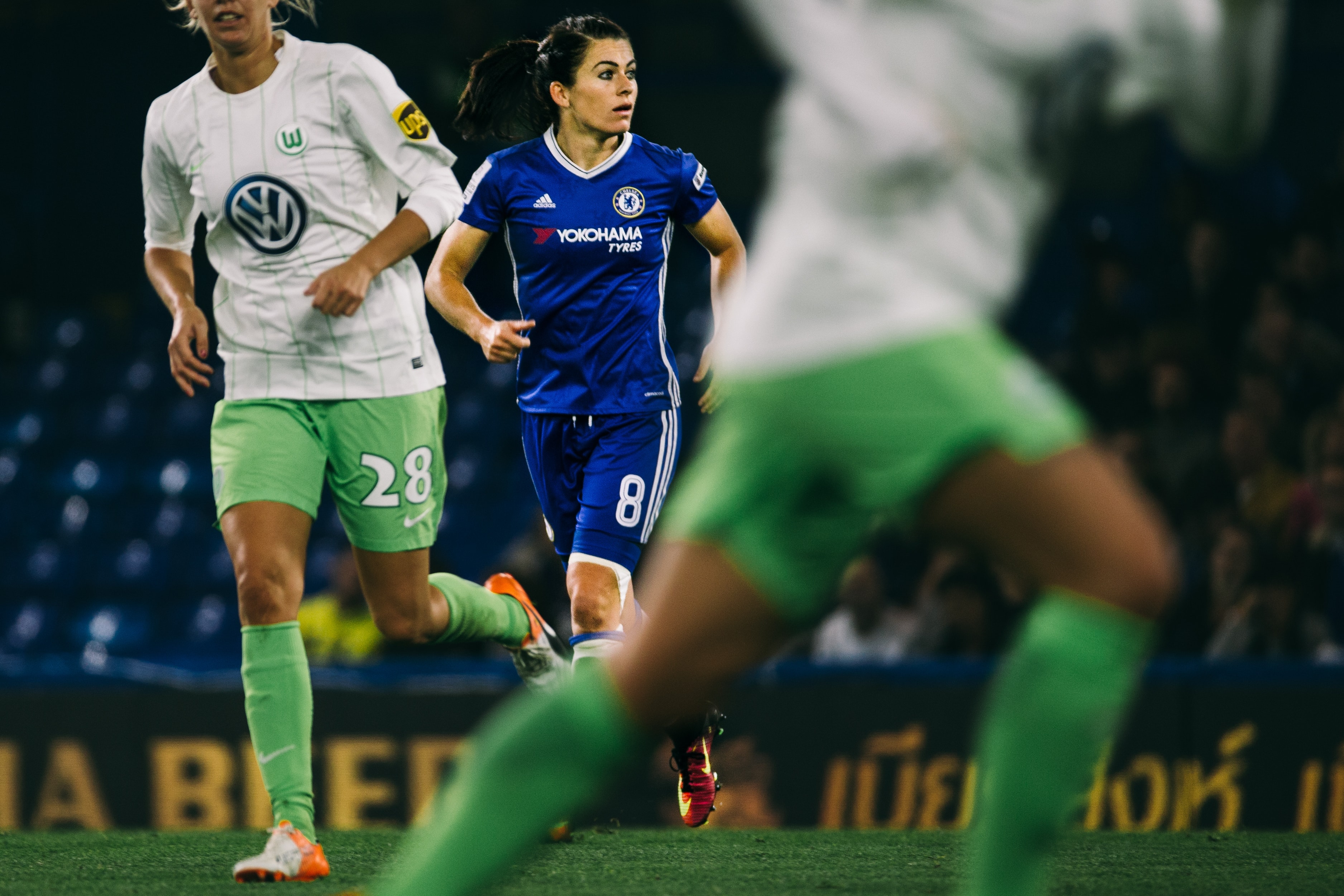 England international Karen Carney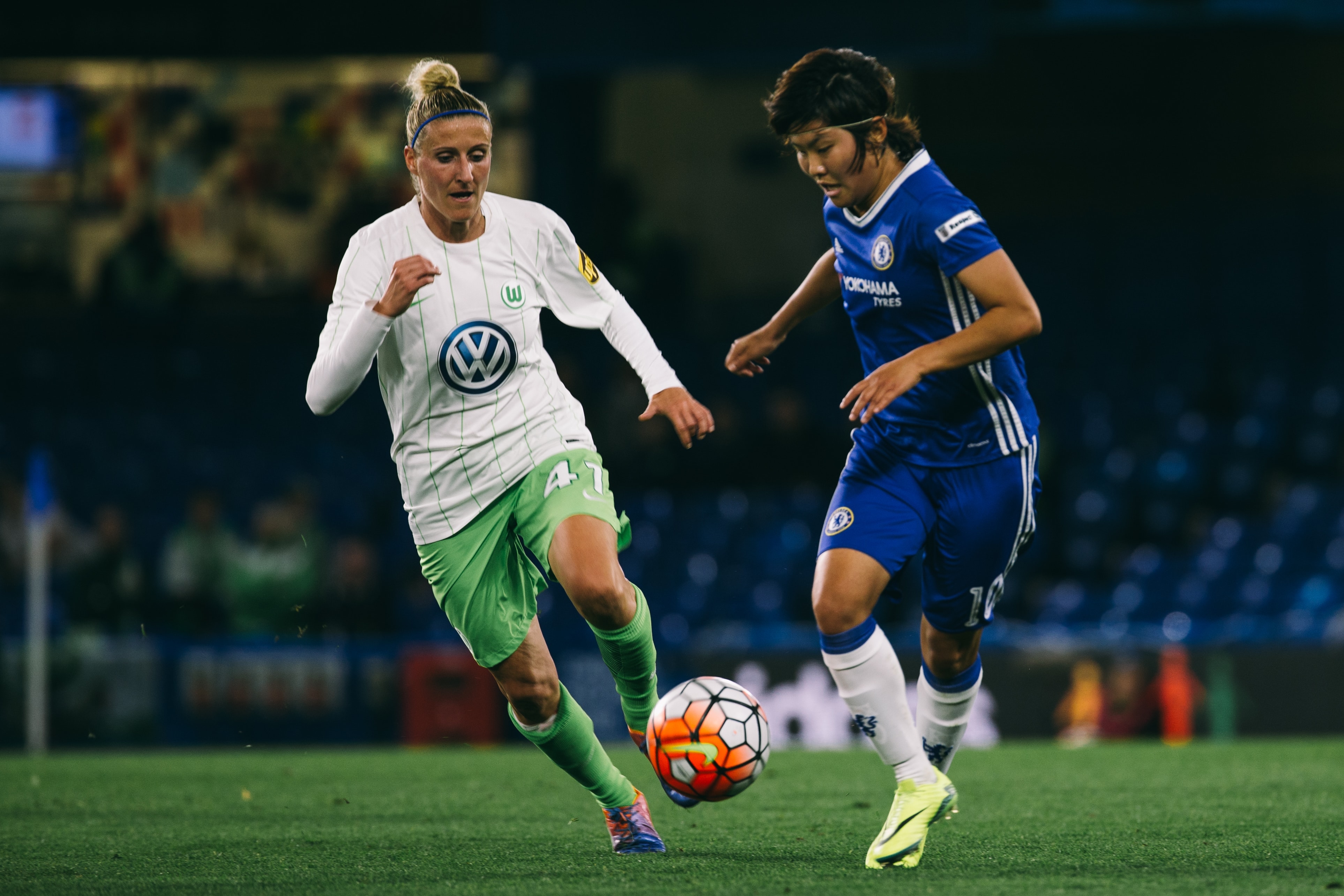 Ji So-Yun was sent onto help make an impact on the game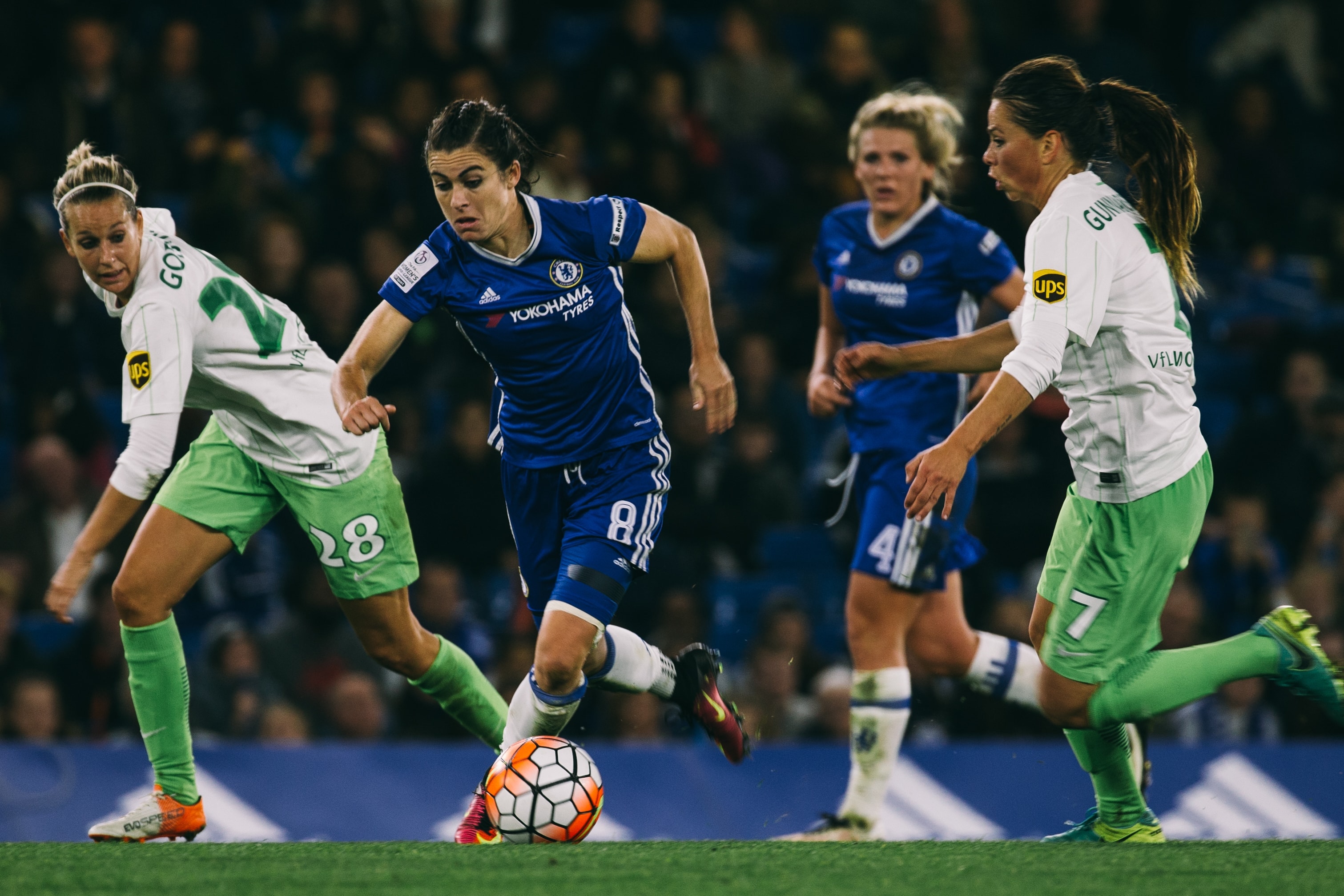 Carney breaks through the Wolfsburg midfield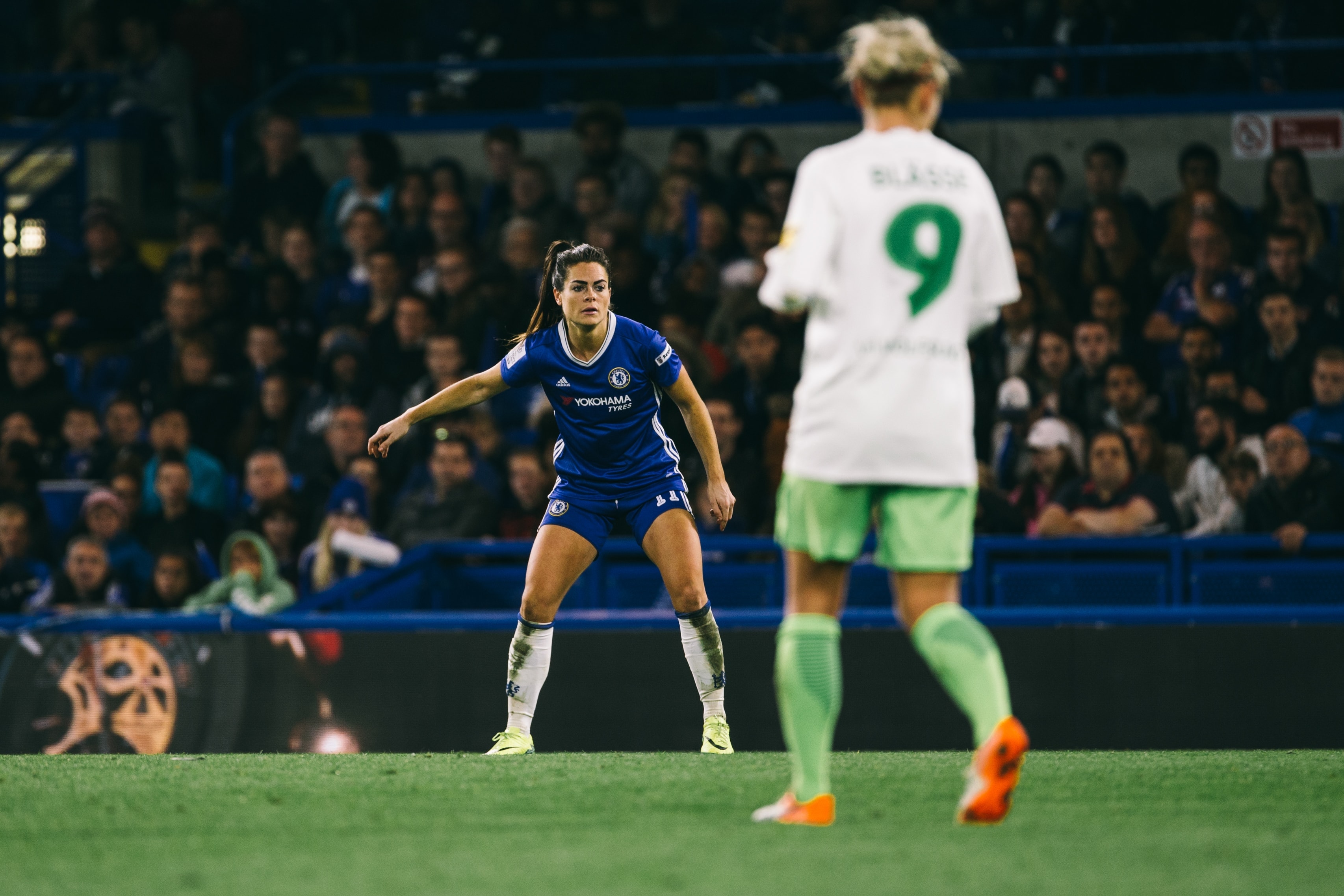 Rafferty calls the back line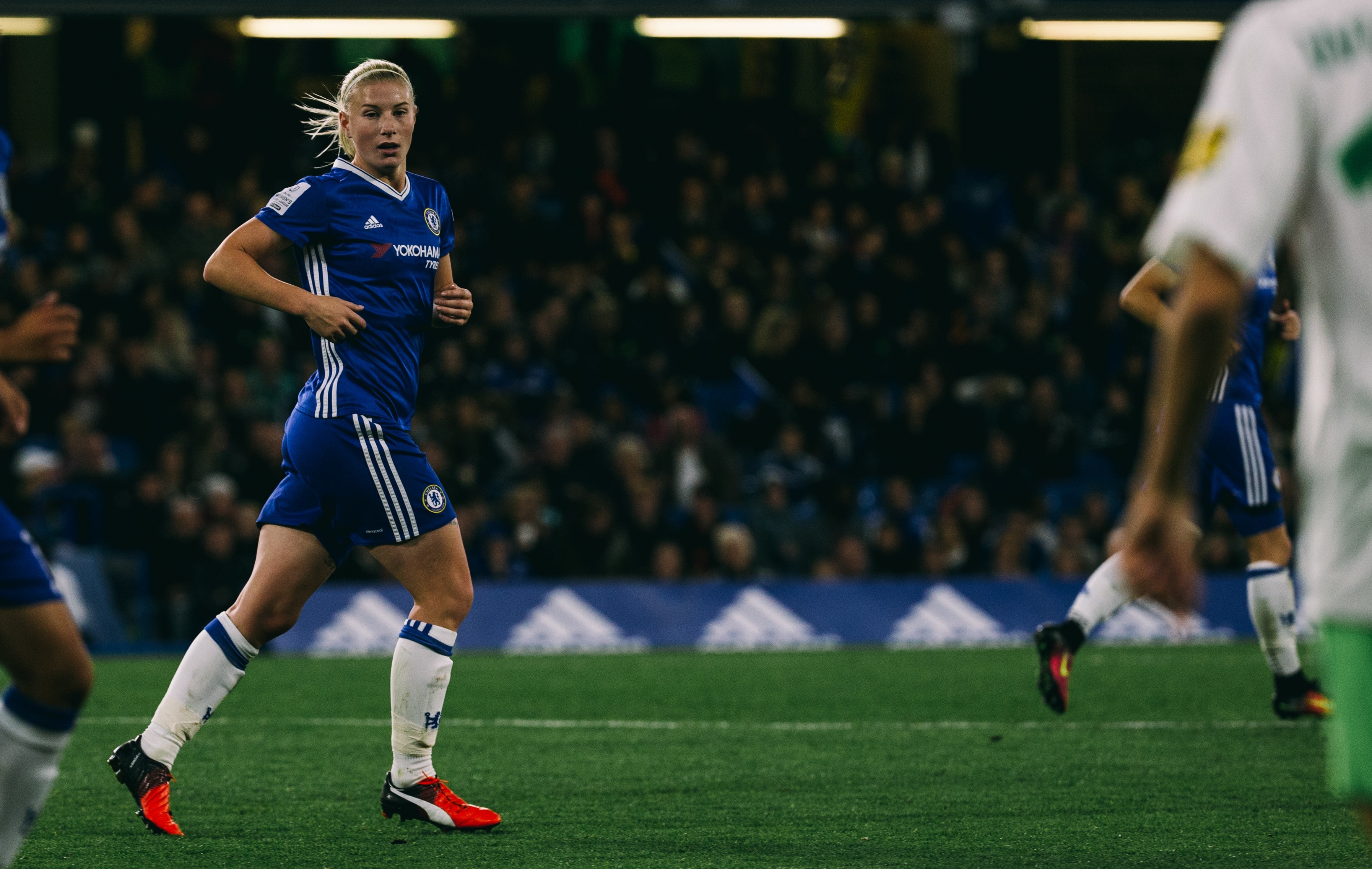 Bethany England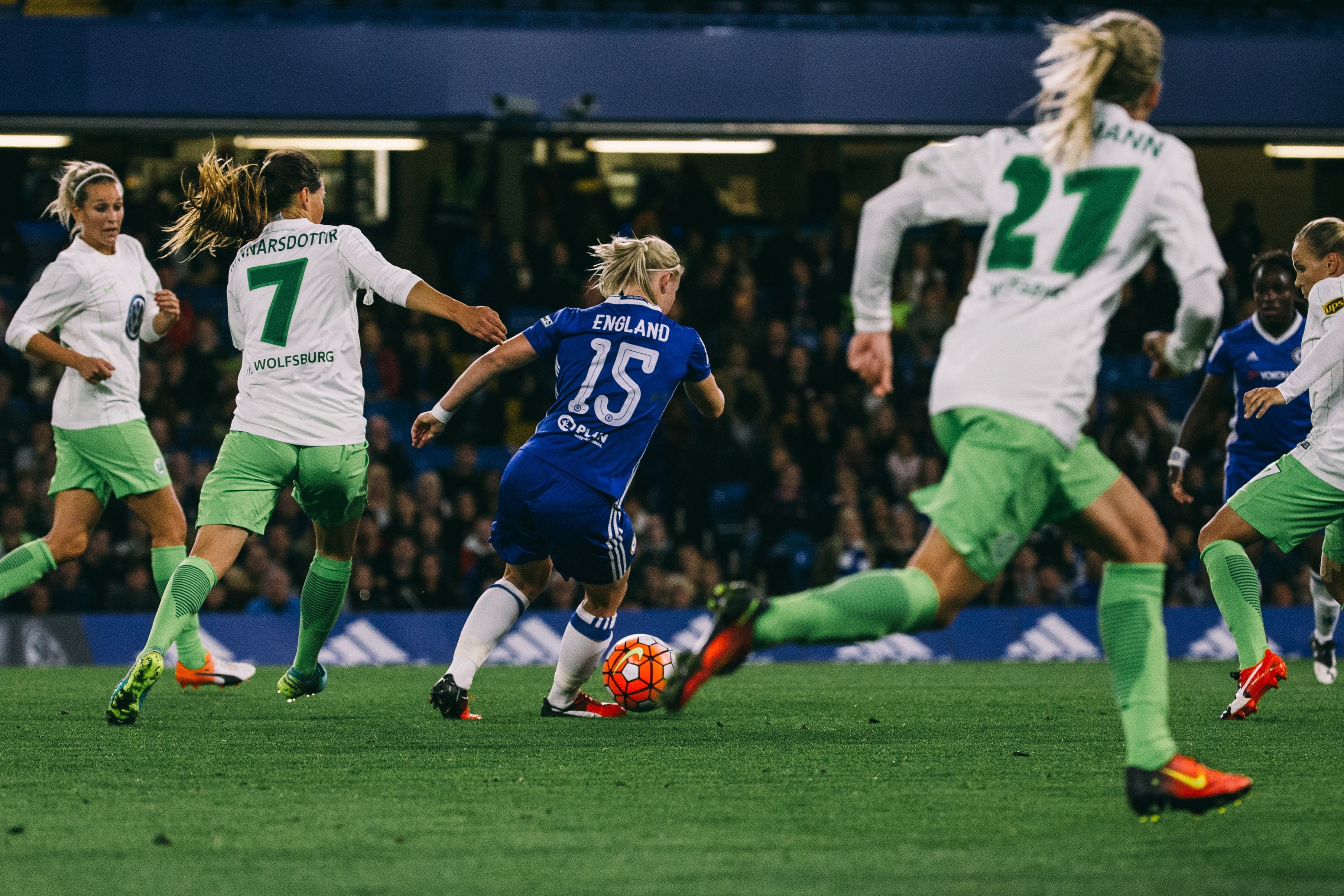 England turns the Wolfsburg to create a shooting opportunity for Chelsea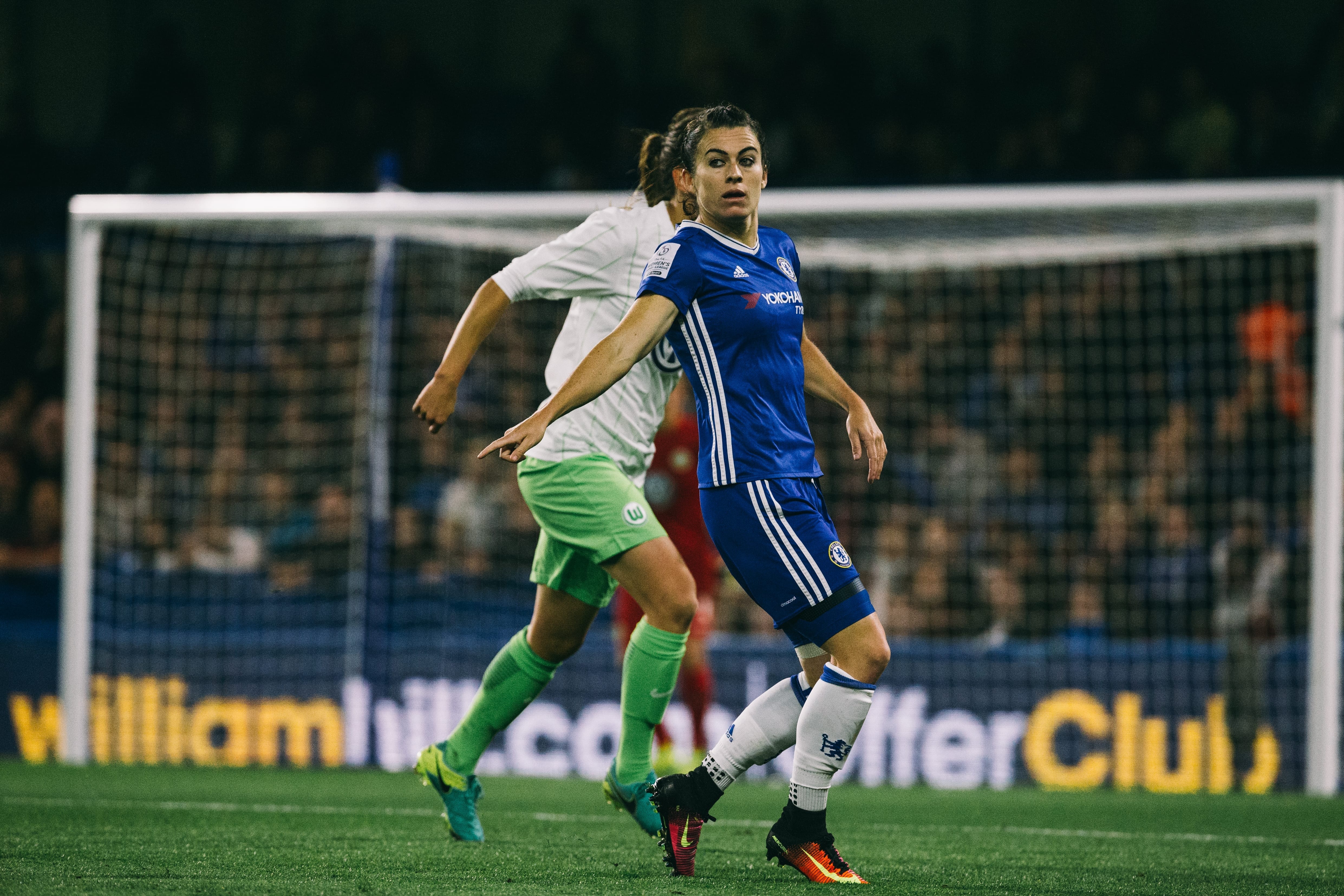 Karen Carney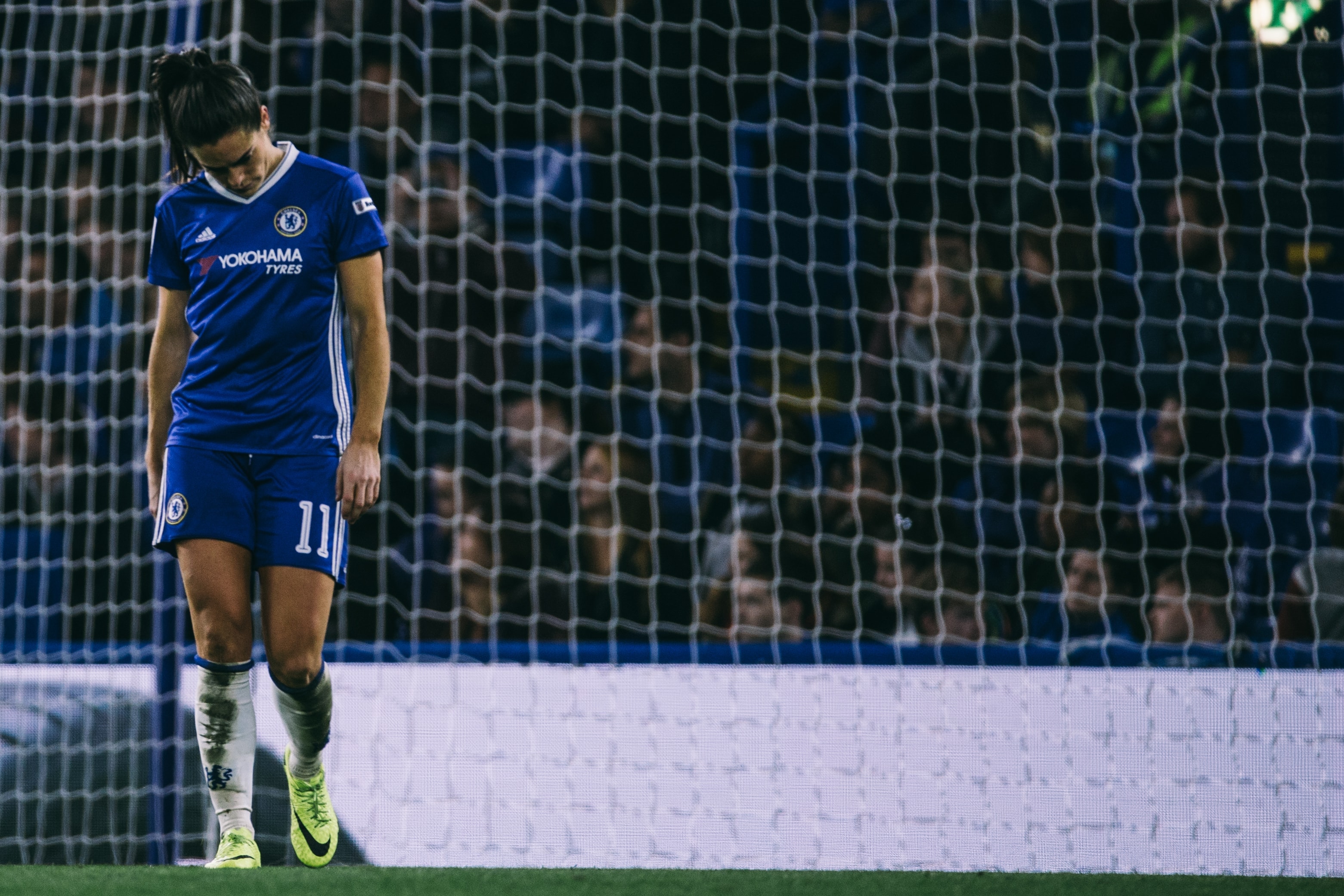 The final whistle goes and ends a disappointing evening for the Chelsea side.