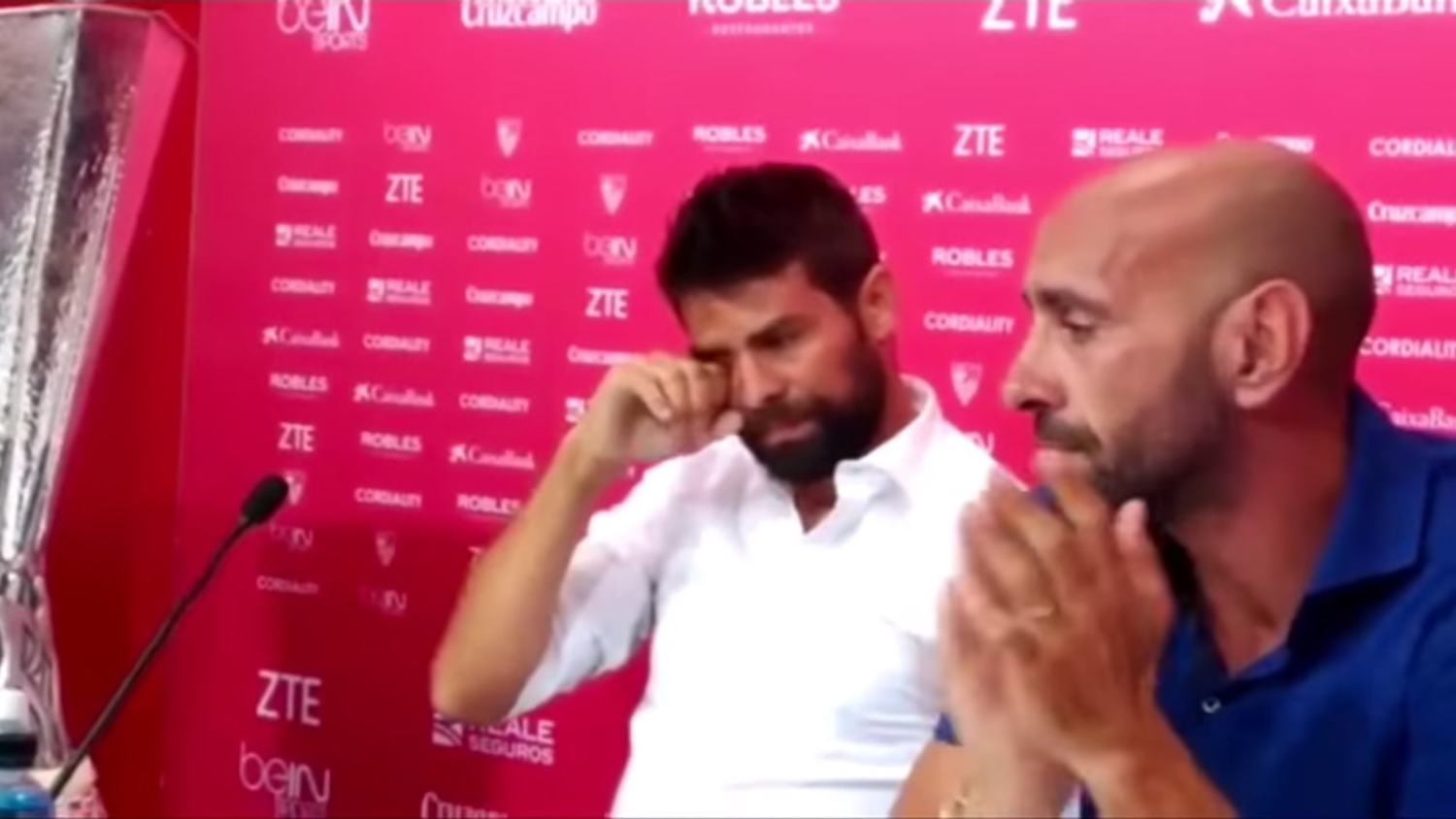 Coke's Emotional Farewell in Final Press Conference with Sevilla
After a hugely successful 5 years at the club, Coke has finally bid farewell to Sevilla. Coke was an integral part of a Sevilla side that won three consecutive Europa League trophies, particularly in the final last year where he scored two goals against Liverpool. It comes as no surprise, then, to see Coke well up as he said his final goodbye in his press conference with Director of Football Monchi.
Though Coke is on his way to Schalke 04, he will no doubt still love the club for which he made so much history. In the full press conference, Monchi  said of Coke's departure "We are not just losing a player, we are not losing a right-back, we are not losing a captain, we are losing the heart of the team, a player who always gave his all for the club." Take a look at Coke's emotional farewell in the video below.