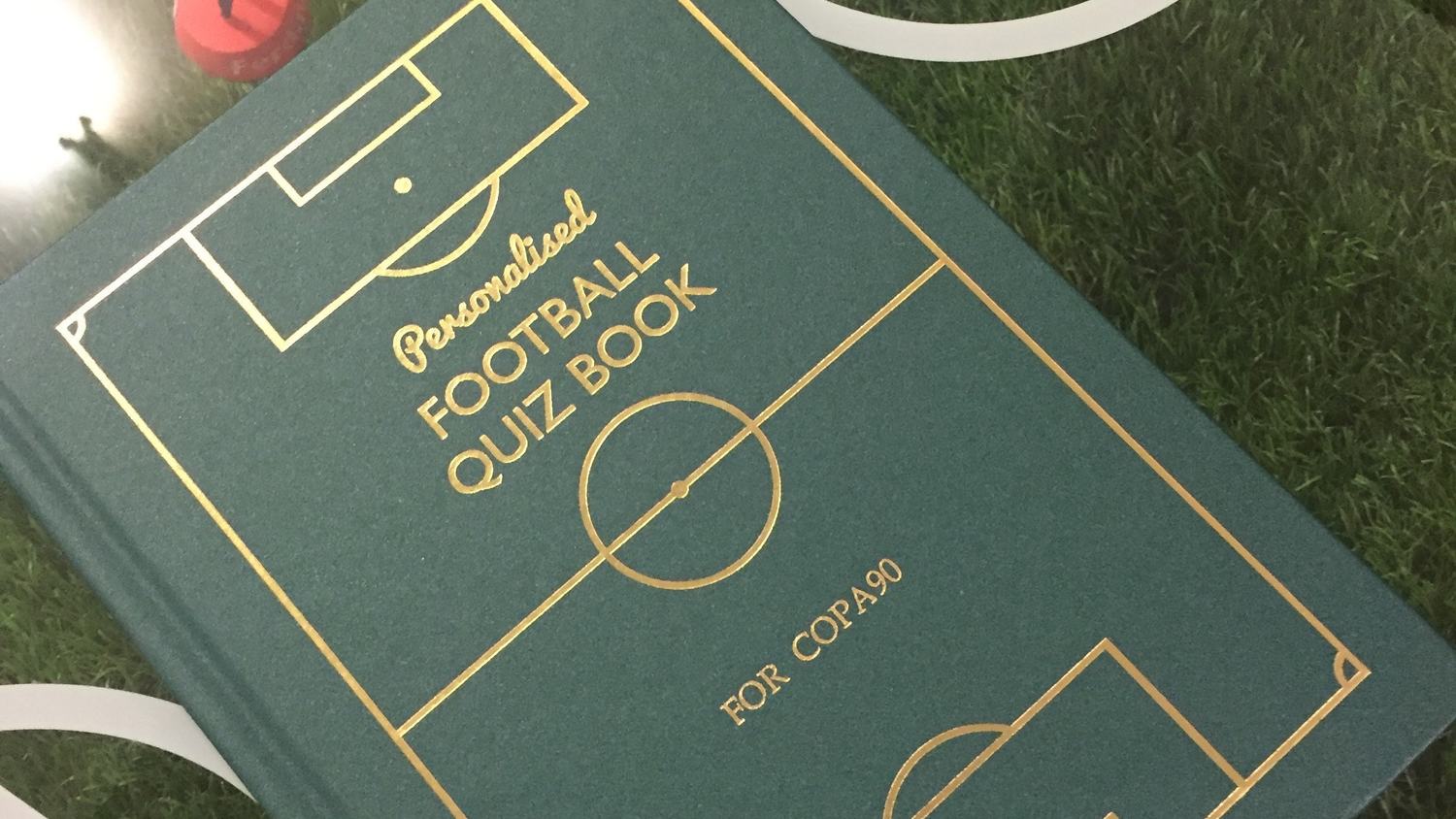 Copa90's Personalised Quiz Book
A little while back we were given a late Christmas Present, A personalised sporting quiz book
As we unwrapped the packaging, like many a christmas past, the joy spread through the office and needless to say productivity took a hit.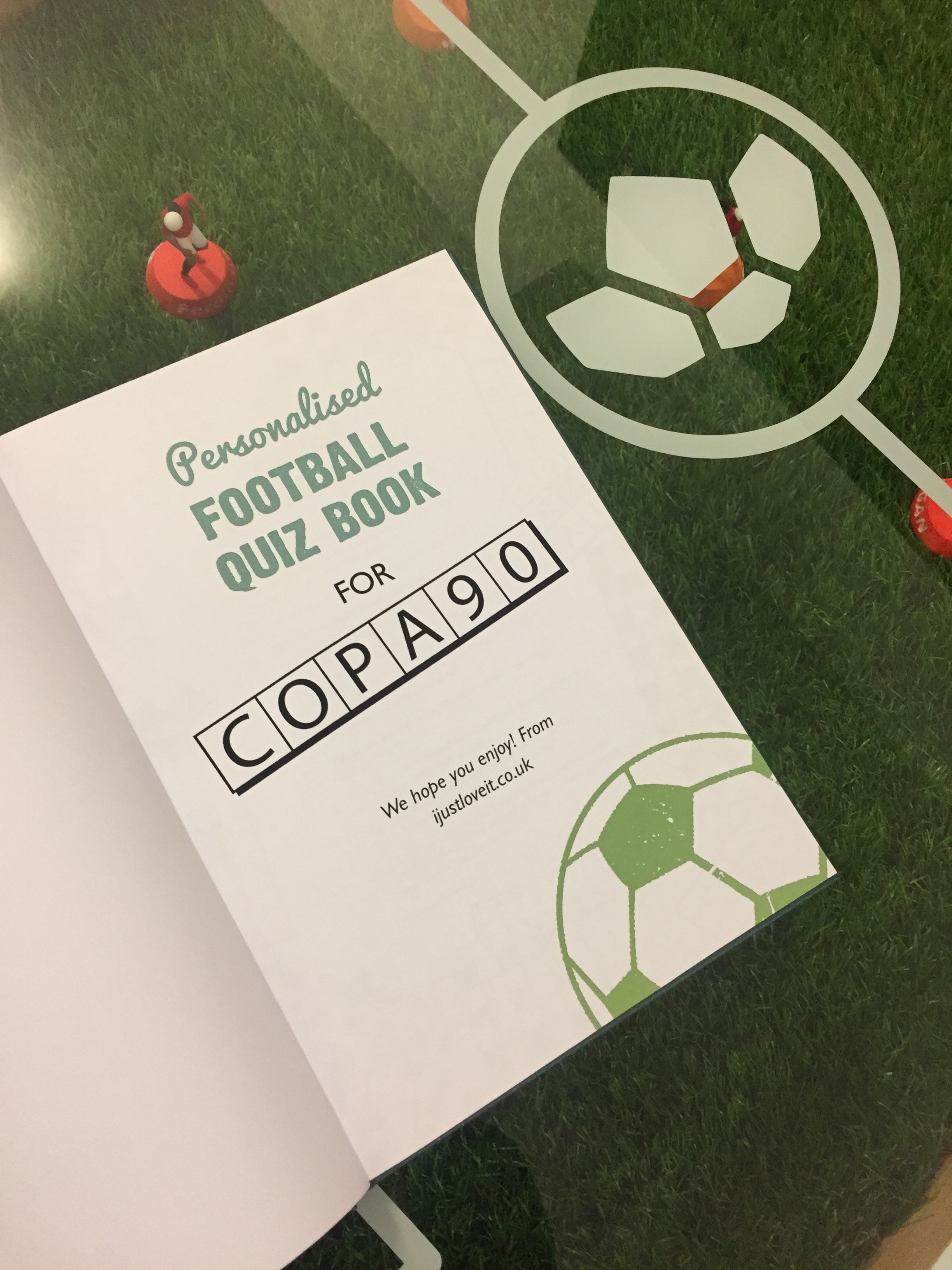 Our Overall thoughts on the book are that it is really enjoyable and very addictive.
There is a Great variety of quizzes on offer which puts your range of knowledge to the test. The difficulty of the quizzes vary too so there is something for everyone to enjoy and at times, it even managed to stump some of the most knowledgeable of the copa90 office.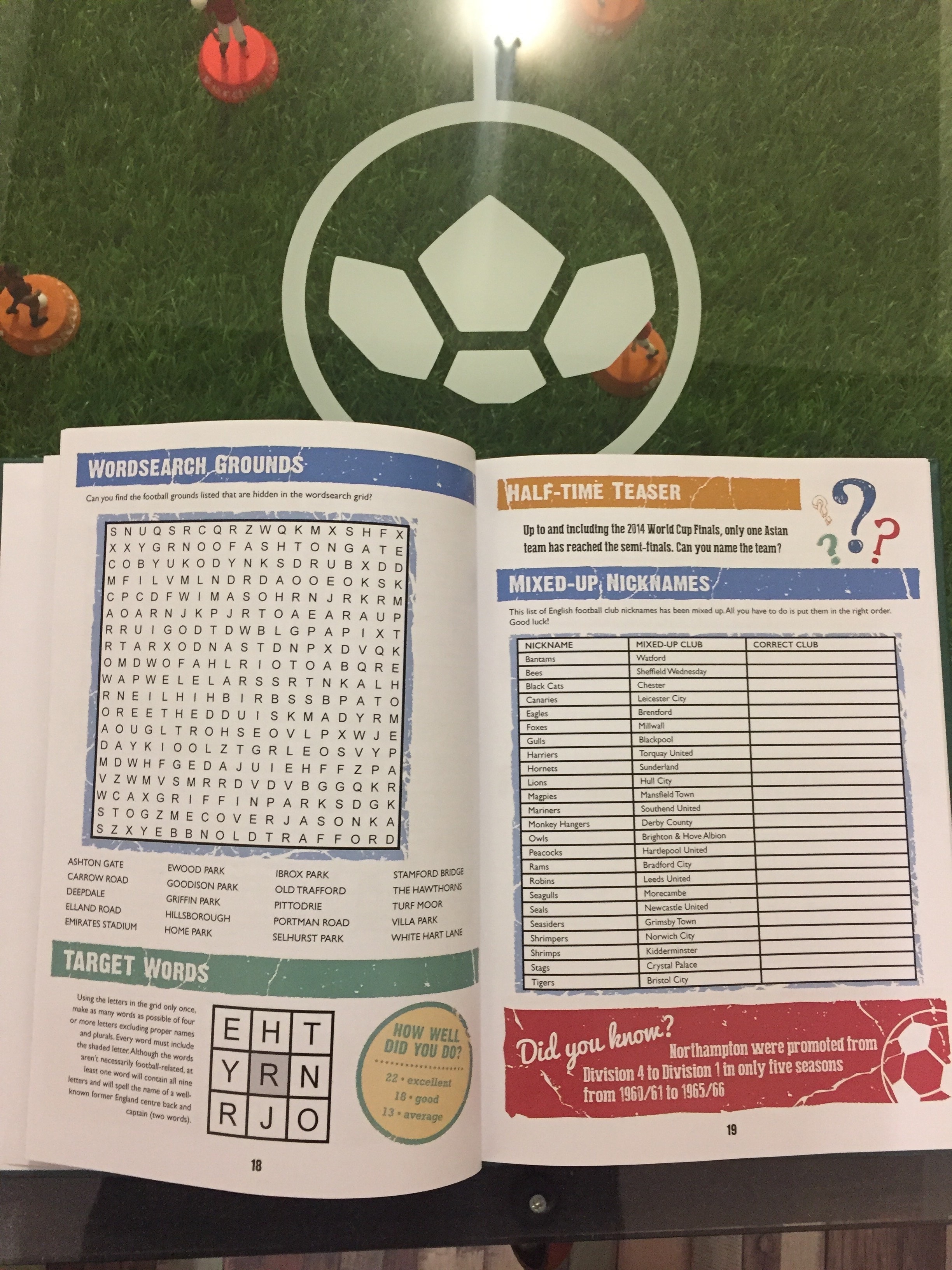 The variety of quizzes are refreshing, with cryptic, crosswords, anagrams, word searches and more, it made it easy to lose more hours than an average sunderland fan does watching their side play this season.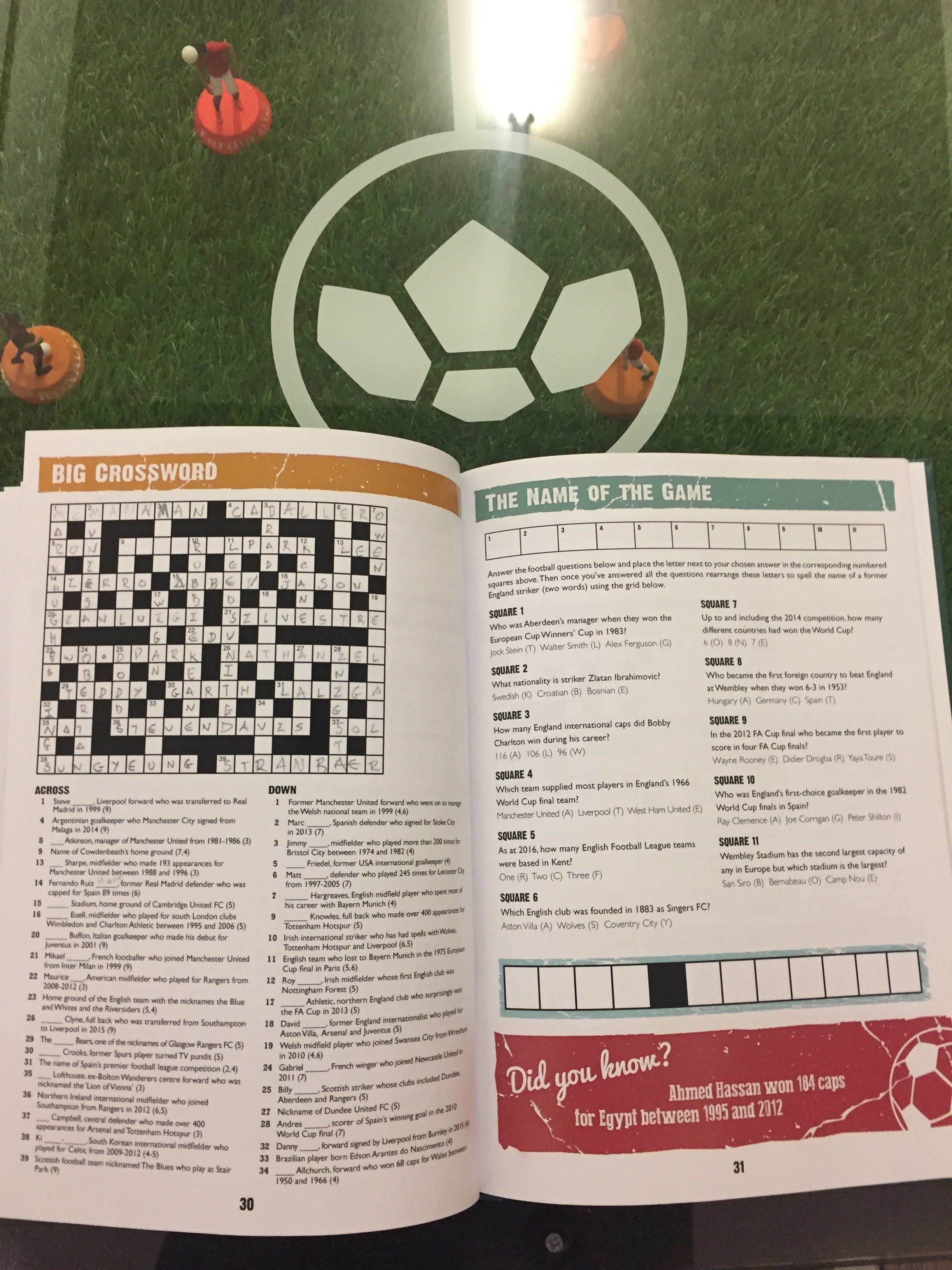 The biggest compliment we can pay to this quiz book is how hard to put down it is and that it's very moreish. After completing one quiz, we would often move straight onto another and so on.
Take our word for it the book is well worth a purchase for the many hours of fun that you will have.