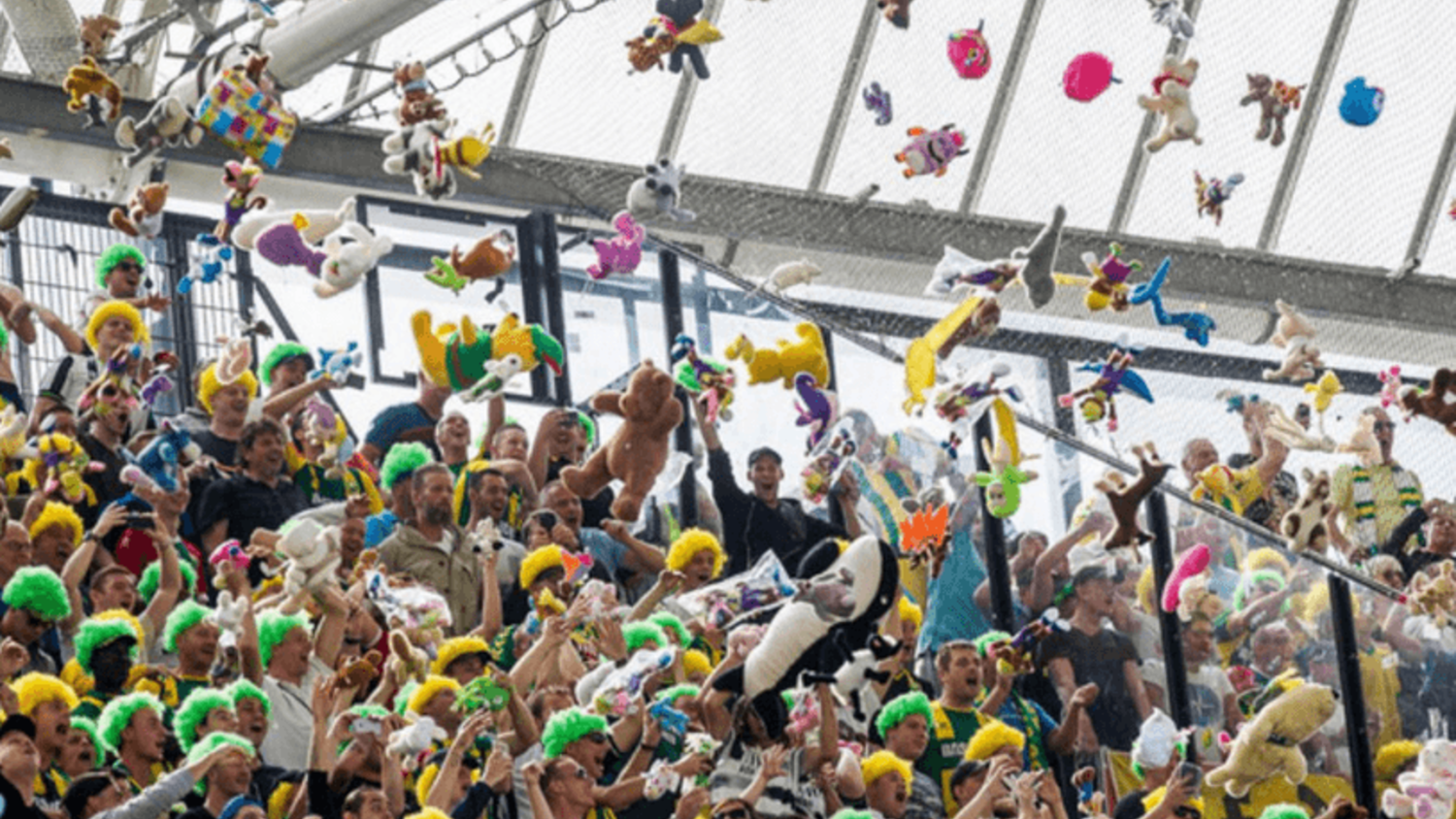 Den Haag Fans Shower Feyenoord Fans With Teddies
Fans of ADO Den Haag do not come with the best reputation, because of acts such as burning down the old Zuiderpark stadium in 1982. However, their act of kindness on Sunday will go someway to supersede their thuggish reputation. Throwing hundreds of cuddly toys down on children registered at the local cancer hospital.
Their fans have also be known to set up local initiatives for the cities poor and homeless. It's moments such as these that show the power of football fans, in their ability to unite and show solidarity for a greater cause.