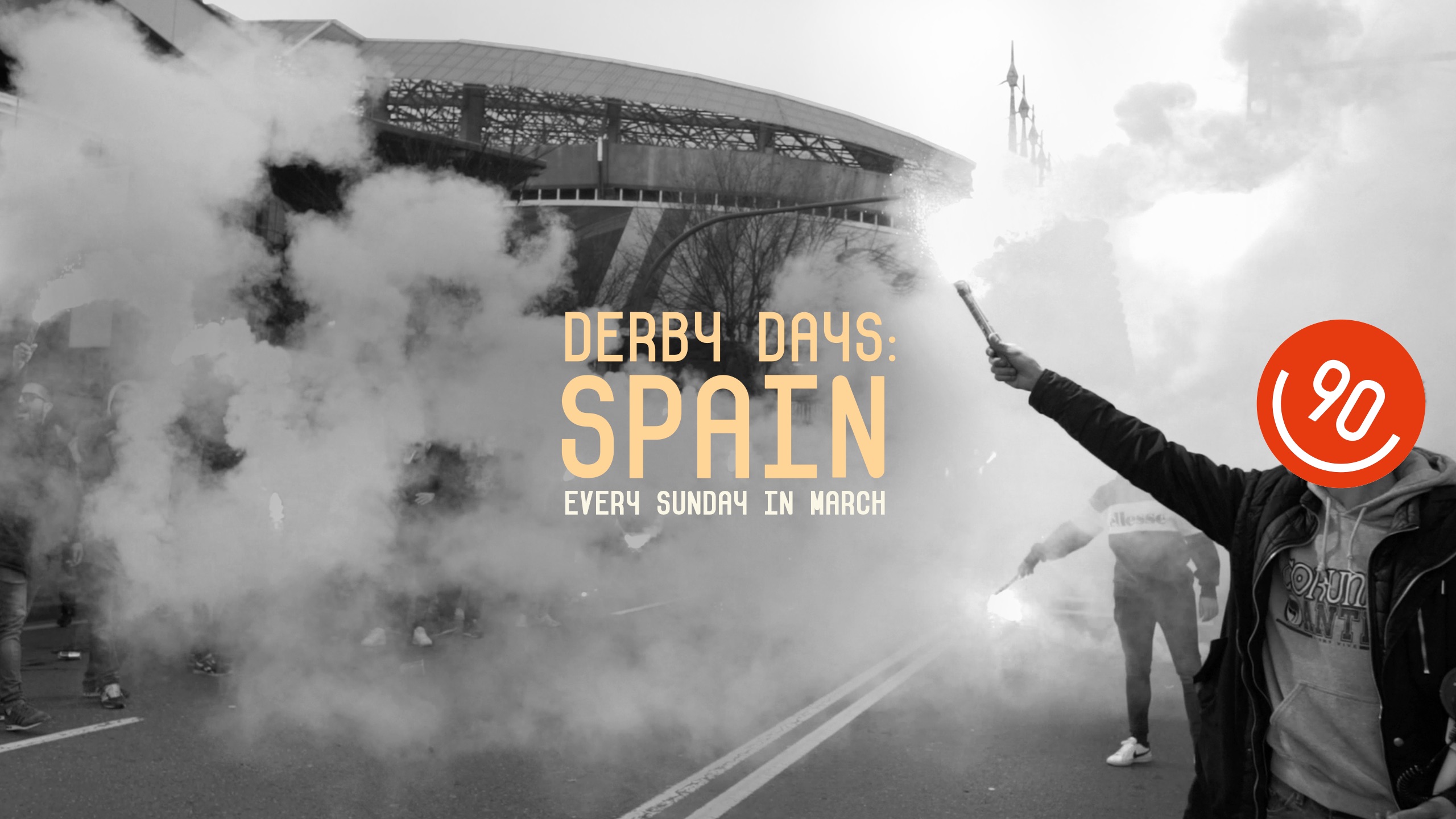 EVERY SUNDAY IN MARCH: After traversing the globe from Serbia to Seattle over the first three seasons of Derby Days, we've decided to focus the entire fourth season on Spain
COPA90's Derby Days looks beyond the headlines of the world's biggest rivalries, going into the streets and stadiums – speaking to Ultras, journalists and players to learn how these explosive rivalries came to be.
In Season 4, premiering in March 2018, we travel from Galicia to Seville, from Asturias to Andalusia and from La Liga to Segunda B in search of the biggest, most heated and passionate rivalries in the country.
Each Sunday in March, we'll premiere a new episode on YouTube for you to sit back, enjoy and make your weekend that bit better
March 4th – Derby Days: Galicia – Deportivo de La Coruña v. Celta Vigo
March 11th – Derby Days: Majorca – CD Atlético Baleares v. RCD Mallorca Deportivo
March 18th – Derby Days: Asturias – Sporting de Gijón v. Real Oviedo
March 25th – Derby Days: Seville – Sevilla Fútbol Club v. Real Betis Balompié
Check out COPA90 YouTube and www.copa90.com for regular Derby Days updates.