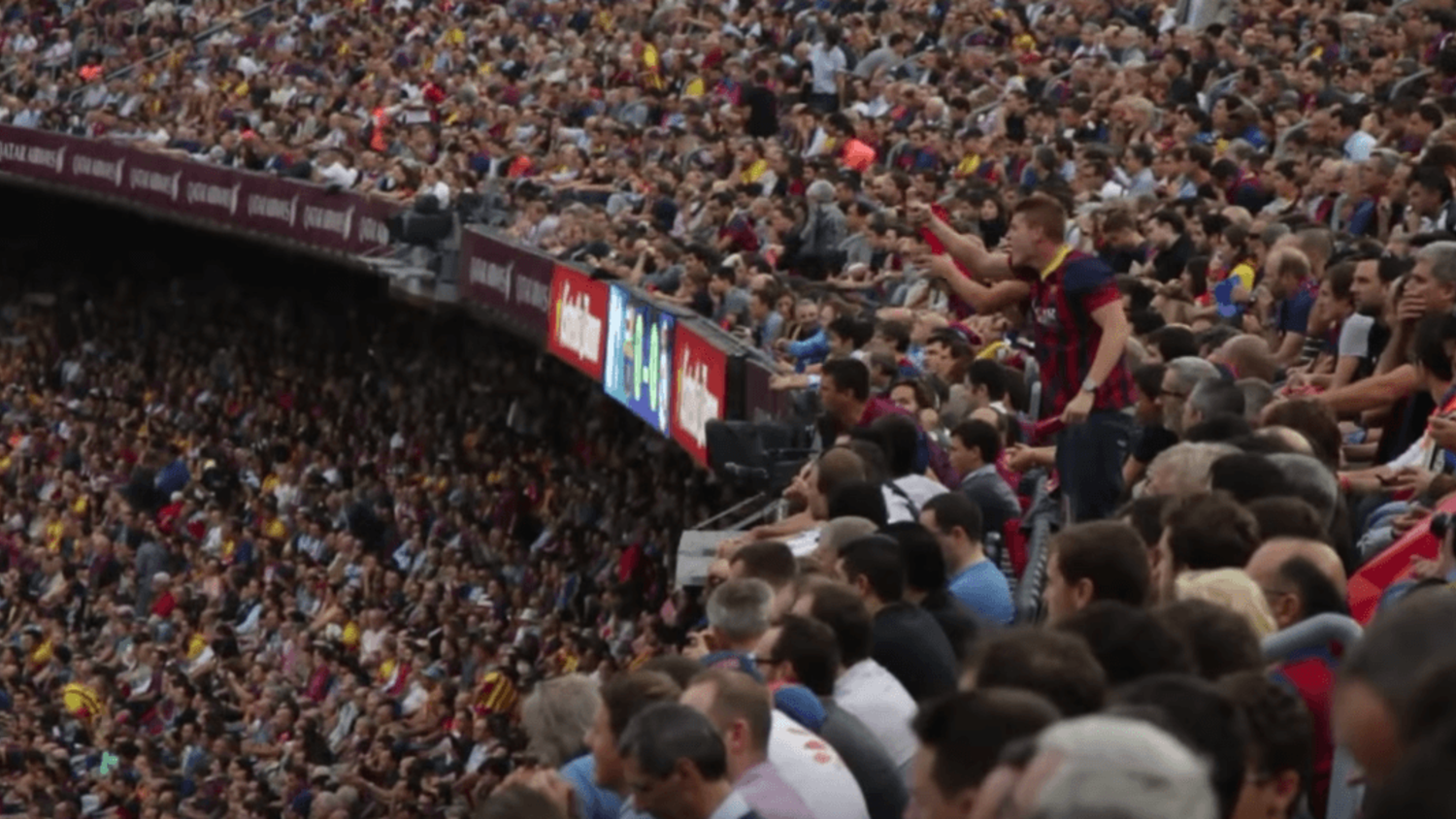 El Clasico| The Rivalry that is so much more
The central Asian nation of Tajikistan and the Southern African nation of Botswana don't really have a lot in common. One's a former soviet state, with a majority Muslim population that is landlocked and covered in mountains, the other a former commonwealth state, conservatively catholic and surrounded by desert. So it's fair to say that even in these globalised times, the likelihood of a group of Tajiks and Batswana ever crossing paths isn't great.
The same could be said for the people of Guatemala and Kyrgyzstan or Papa New Guinea and Tanzania. Yet, here they all were in their hundreds, if not thousands, congregated outside the Camp Nou's concrete steps, chanting together in unison.
This was El Clasico in all its glory, the biggest club game, in the world's biggest sport.
At first, I was disappointed. Here I was with Copa90 filming the very first episode of Derby Days, the series meant to provide us with club footballs most explosive atmospheres where match-days were to throw us in the middle of cities on edge and overtaken by riot police and flare wielding Ultras.
Yet Barcelona that day was more akin to an Olympics opening ceremony, a sea of international flags and star struck faces in awe of their new surroundings.
As to be expected with a rivalry as fierce and storied as El Clasico, flash points did happen. Heavily armed police were continuously diverting overtly rowdy Madrid fans away from the congregated home fans, Barcelona Ultra's Boixos Noi provided pre-game pyrotechnics and we witnessed the bizarre sight of another Madrid fan having his shirt ripped off his back with a Barca shirt given to him as compensation.
However by this stage, after a shared cider (or two) with a series of fans from Sweden, Angola and of course the odd Catalan, I started to realise that the hostile tension we were relying on to give the episode an edge, was never really the fixtures biggest appeal.
Because, after the usual derby chat of political/cultural differences, hatred of rival players and why 'we're better than them' the conversation took a unique angle that I'd never discussed about any other club fixture.
It surrounded the unrivalled stature of El Clasico, which had been created by a history of legendary matches played and managed by legends of the game. That these legends weren't just of Spanish and La Liga folklore, but icons of the World Cup, Champions League and general football history, had in turn made the fixture mean so much more, to so many outside of just Spain.
The Angolan fan told me how his detailed knowledge of world geography was learnt through the players of El Clasico, The Swedish fan told me that every football fan in Sweden has their Swedish team for the love of their area, and El Clasico team for their love of the game. A Scottish fan told me that a mesmerising match between the two in the 90's was what converted him to the game he once hated.
The Galacticos or Pep's Barca? Messi or Ronaldo? De Stefano or Maradona? The answer didn't really matter, the fact was no other fixture could come close to encompassing so many greats in their history. It was at that moment I realised this is where the significance of the El Classico stood.
Sure the animosity is still part of it, very much part of it, but El Clasico is no longer just a exhibition of what makes Spanish and Catalan cultures different, but a celebration of what makes all the world's cultures so similar. The love of 'The Beautiful Game'.