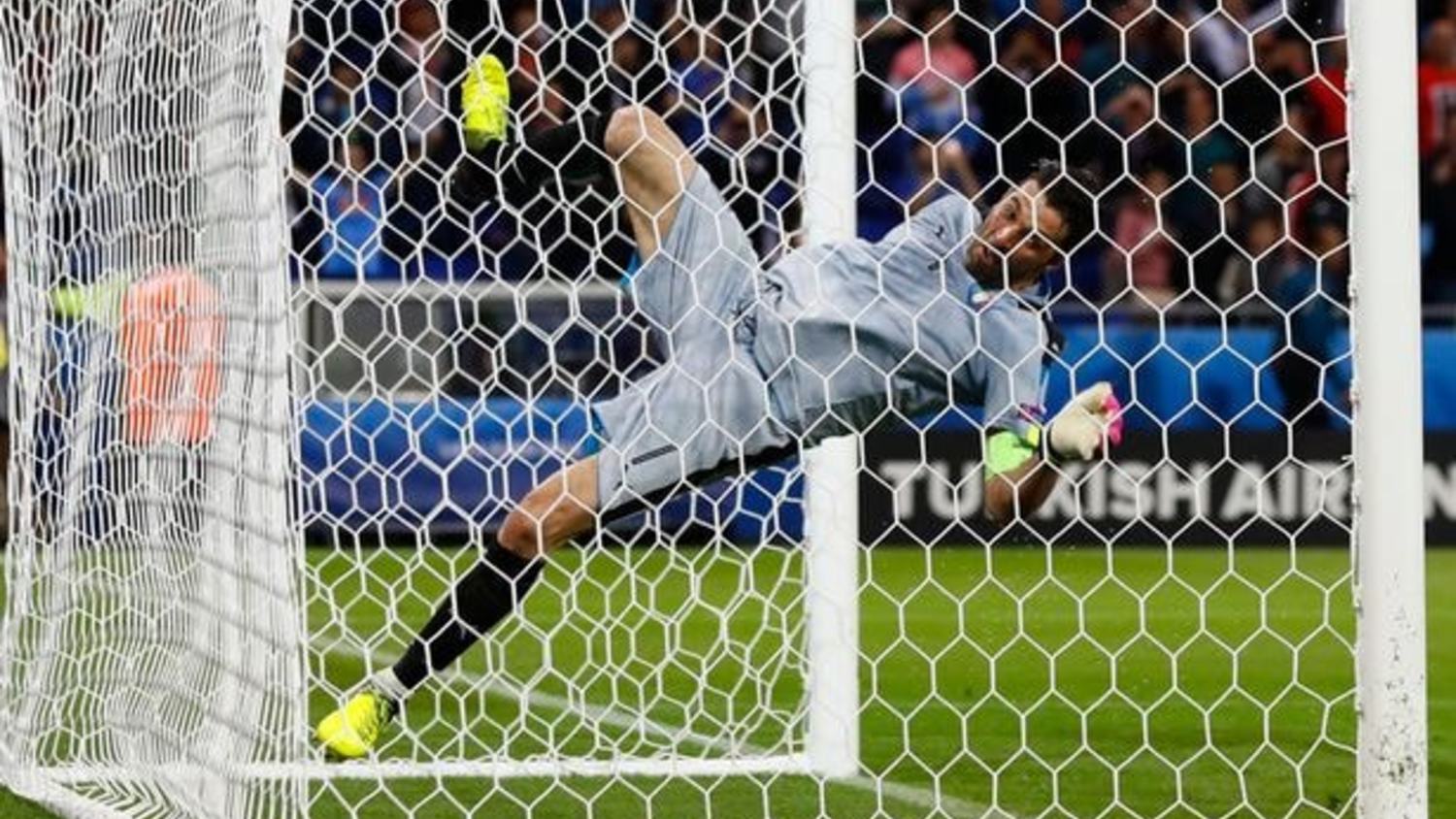 How the Italian team hilariously celebrated beating Belgium
When Mark Clattenburg blew the final whistle last night, we were all a little surprised to see the Italian squad celebrating like they'd avoided a team execution by firing squad. But behind the extreme collective celebrations lie some hilarious (and also extreme) individual expressions of joy.
1: Conte celebrates so hard his nose bleeds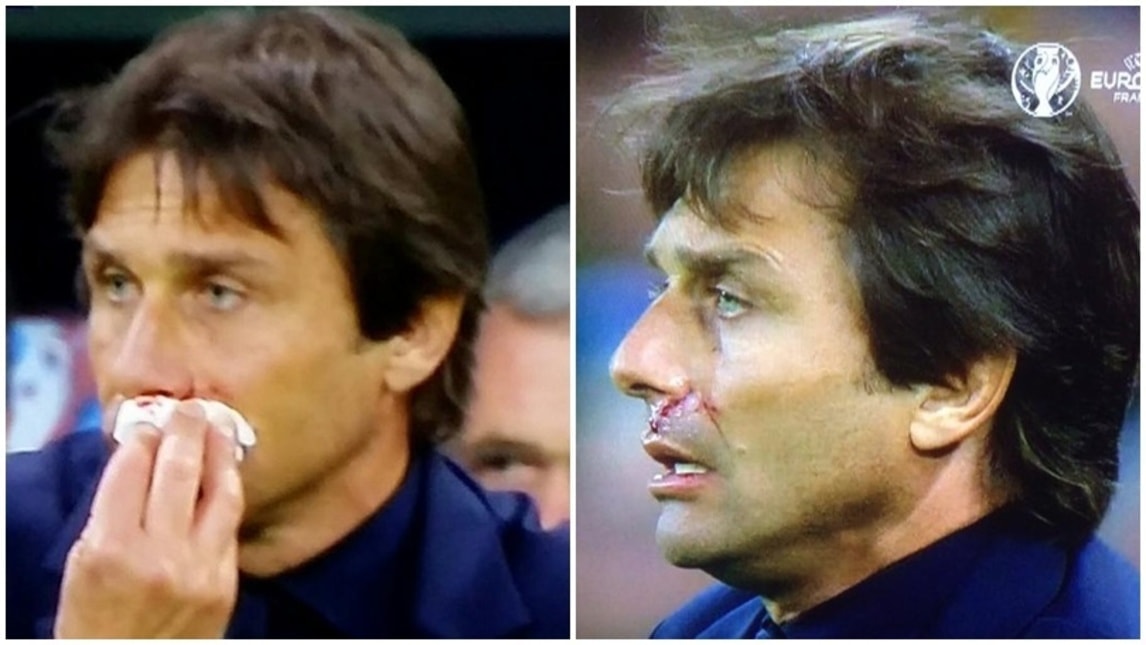 At Giaccherini's unexpected goal, the Italy bench erupts into an uncontrollable frenzy. While everyone is shouting and jumping and hugging each other, Zaza goes and punches Conte in the face, or maybe Conte headbutts Zaza's clenched fist… Either way, the end result is the above.
At full time, Gigi Buffon sprints the length of the pitch towards his fans and attempts to swing off the crossbar of the Belgium goal. For the first time in his life his safe hands betray him, he loses grip at the top of his swing and plummets to the ground as his terrified teammates watch with their hands in their hair. Buffon gets up unphased and starts shouting at the fans, as if it were their fault. We're all surprised (and happy) he did get up, considering he's now the oldest ever player to represent the Azzurri at the Euros.
3: Chiellini celebrates with ice cream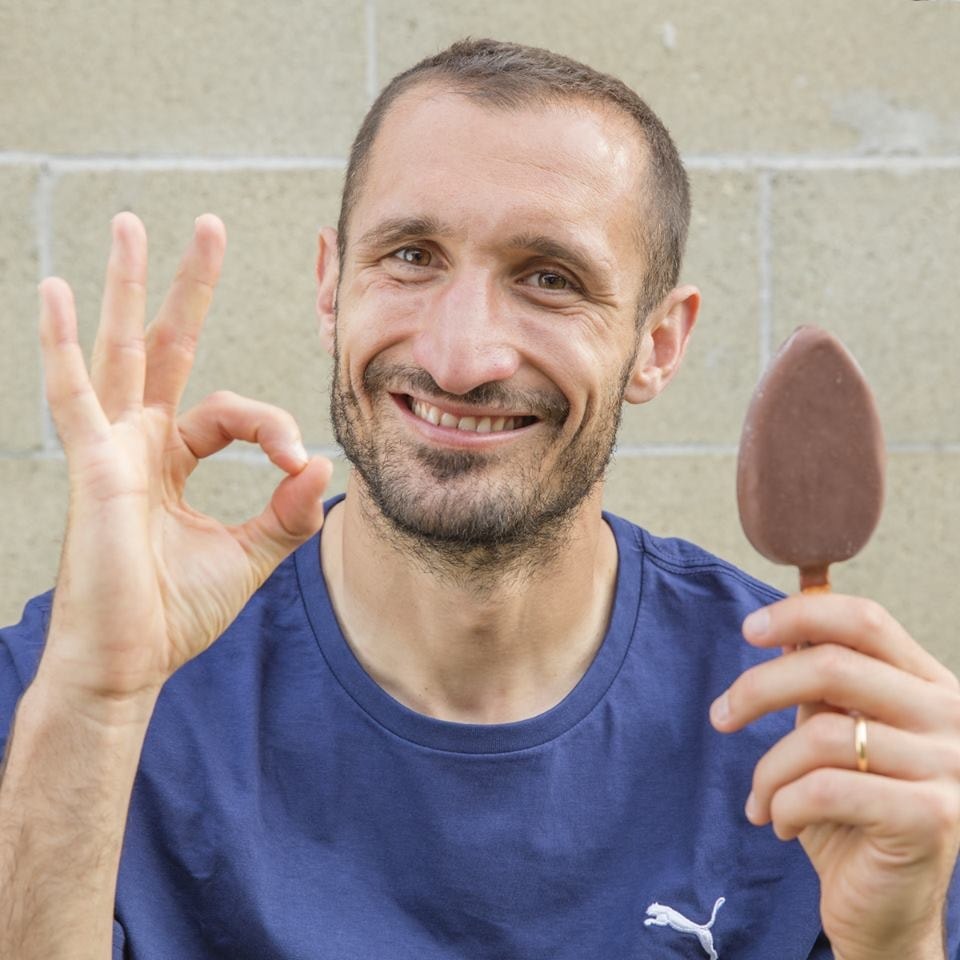 Chiellini – who for once left the pitch without a bloodied bandage on his head – took to Facebook this morning to express his feelings about the match, while randomly holding an ice cream. He writes: "Last night, 94 minutes played, 40 successful passes and 0 bites received. All good."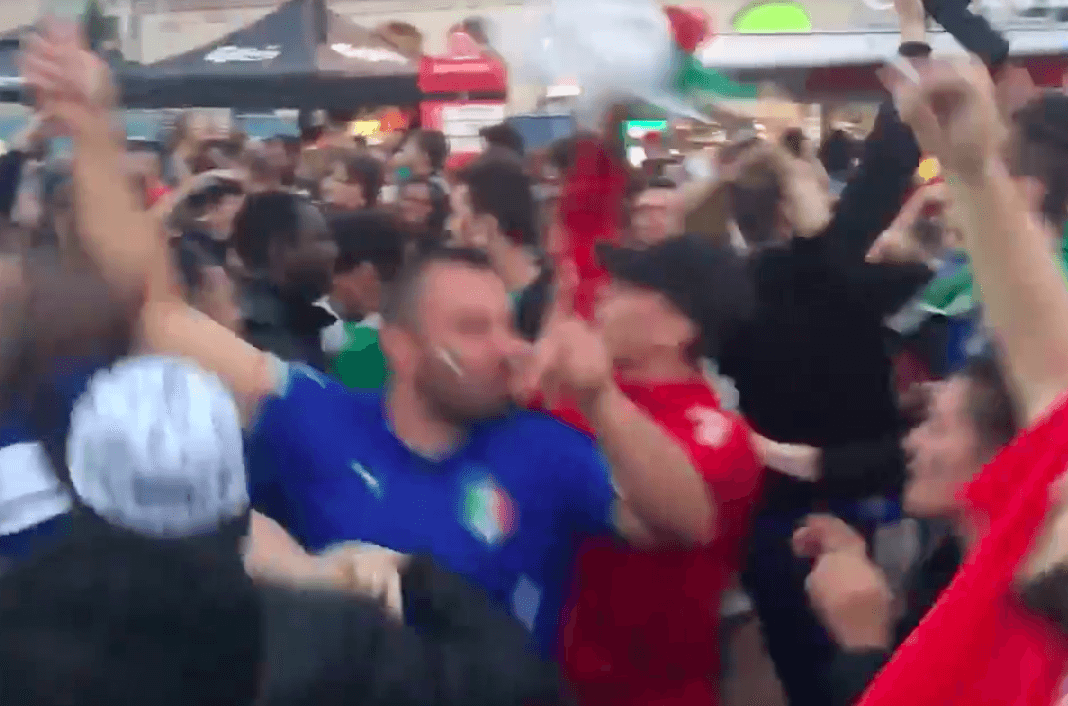 Last but not least, the Italian fans in the fan park in Lyon lost their s#*t!