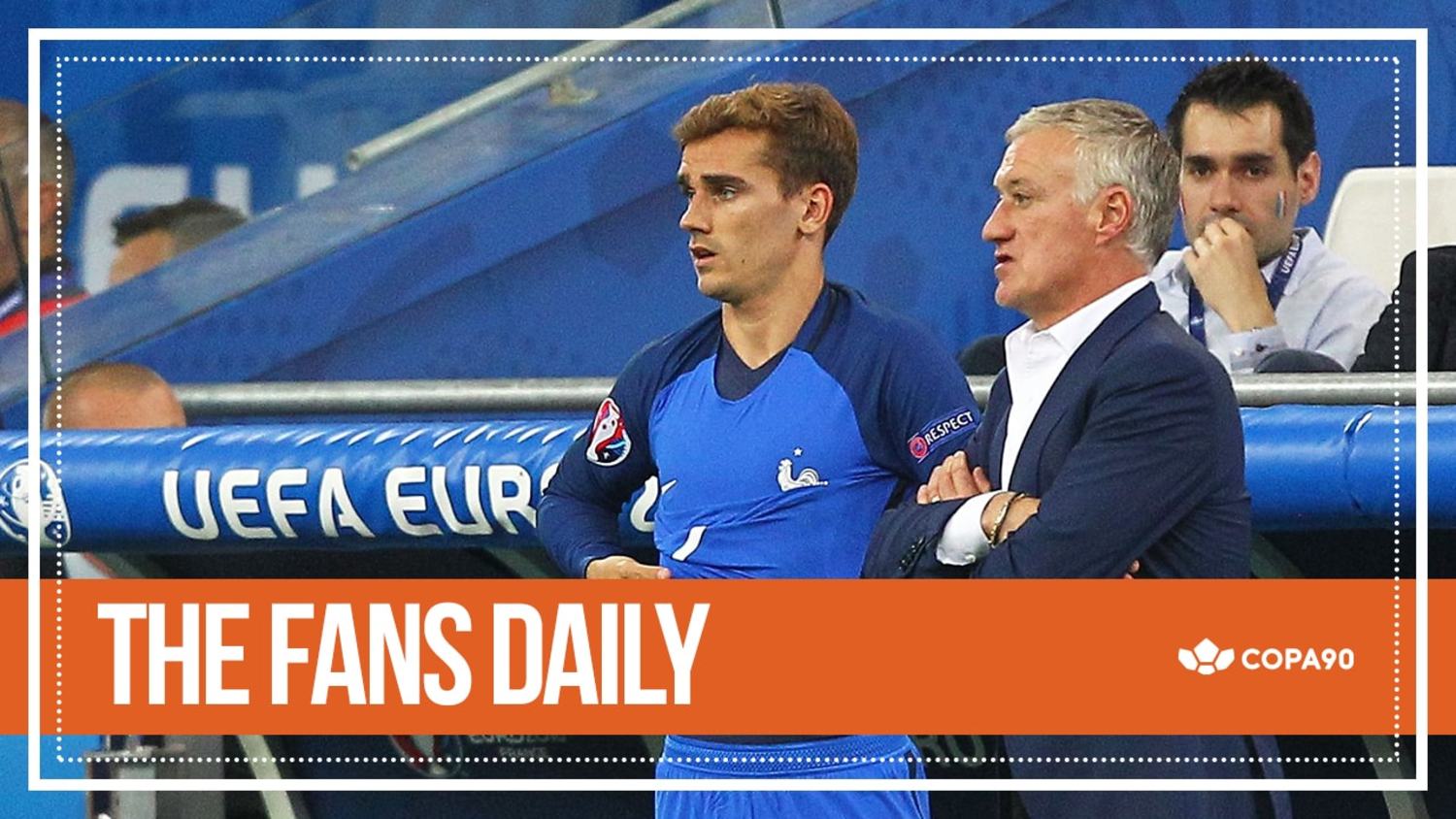 Griezmann Proves Deschamps Wrong - The Fans Daily
Didier Deschamps made the bold choice to drop both Antoine Griezmann ahead of the Albania, but he would come off the bench to propel France to victory. Plus The Fans Daily brings you all the reaction and colour from the other games and countries involved.
Copa90 and ITV are teaming up to bring you the most complete coverage of a major tournament ever. Le Petit Highlights will deliver all the highlights from the previous day's games, and The Fans Daily will tell you why it all matters, from the perspective of the fans.