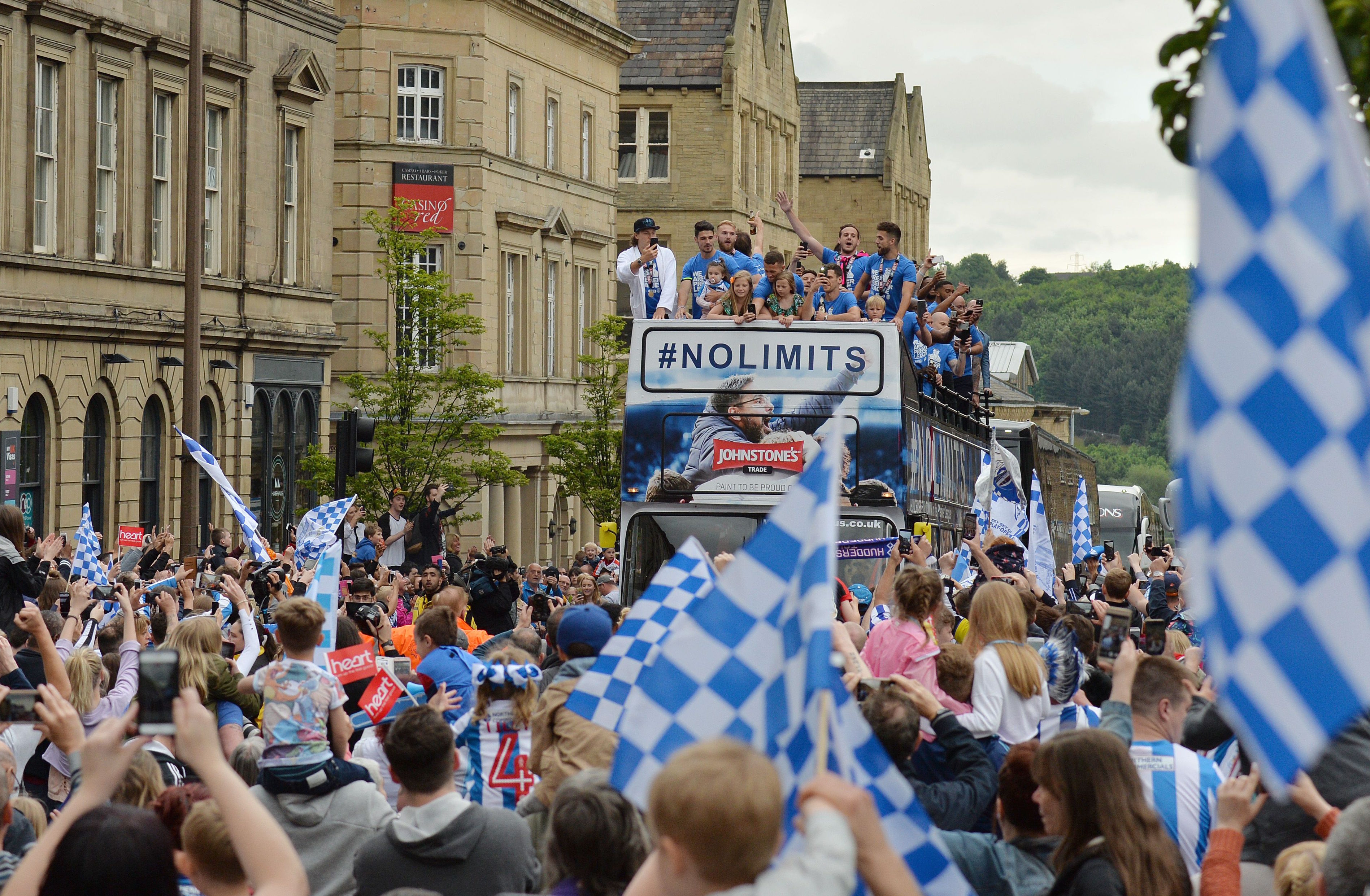 New Boys - Huddersfield Town
It has been a long wait, but the Terriers are finally back in the top flight of English football.
45 years later...

It was 1972. The Godfather came out, The Rolling Stones released 'Exile on Main St.', Pong was the best video game in the market, and Huddersfield Town still were a First Division side. The West Yorkshire club had been promoted just two years earlier, in 1970, after having spent 13 years in the Second Division. In their first season back in the top tier, they finished in the lower part of the table yet stayed up. They were not so lucky, however, in their next season; they finished 22nd and therefore got relegated. For the rest of the 70s — and then the following decades — Huddersfield bounced between divisions whiteout being able to reach the top again. Having finished 19th in 2016, no one expected that they would be able to fight for promotion the next season. But they did, and now Huddersfield Town will play again in the highest level of English football 45 years later.

No without drama…

Huddersfield finished 5th in the Championship and consequently entered the playoffs. After knocking out Sheffield Wednesday (0-0 at home, 1-1 away), they met Reading in the final at Wembley. The match was rather dull, finishing 0-0 and then going to extra time, but Huddersfield's promotion tale became more thrilling when the final had to be decided from the penalty spot. Both teams scored their respective first shots, but then Huddersfield missed their second one. Things looked bad for the Terriers as Reading went on scoring their next two shots.

But unpredictable as it is, football gave the public another plot twist: Reading missed their last two attempts and Huddersfield, who had not missed any more, won 4-3. They got to celebrate in front of over 40,000 fans who had come down from Yorkshire.

Their manager was best man at Klopp's wedding

Jürgen Klopp and David Wagner played together at Mainz in the 1990s and became great friends; Wagner would later be Klopp's best man at his wedding! After hanging up their boots, they followed different paths: while Klopp started his career as a coach, Wagner enrolled at university to study Biology.

Nevertheless, they would soon be reunited. When Klopp was managing Borussia Dortmund's first team, he asked his friend Wagner to take over the academy side, and that is how Wagner stepped into the managerial world.

Being at the same club, Wagner was influenced by Klopp's football and adopted some features of his coaching style, such as the fixation for the intense pressing tactic known as gegenpressing. These two friends will face each other in October, when Huddersfield Town visits Anfield.

Their trophy case has three league titles

Huddersfield Town may have been away from the top level of the pyramid for a long time, but they were still a historic side in English football. In their badge, there are three stars that commemorate the three league titles that the club won back in the 1920s. Two of those three leagues, as well as an FA Cup, were won under the management of Hebert Chapman, who would later join Arsenal and repeat exactly the same achievement.

This summer they have made their record signing

Huddersfield town did not have one of the largest budgets of the Championship, but now the promotion to the Premier League have given them a huge economic impulse. One of the first things that they have done with their 'big cash prize' has been completing the signing of Aaron Mooy, the 26-years-old Australian midfielder who had already been playing for them last season on loan from Manchester City (he had been brought from their subsidiary club Melbourne City). The £8 million fee that Huddersfield payed to the Sky Blues made him a record-breaking signing for Huddersfield, but it should prove to be worth it; Mooy was crucial in last season's success and he is expected to continue being a key men in the Terrier's return to the Premier League.
Photo: Photo by Anna Gowthorpe/REX/Shutterstock