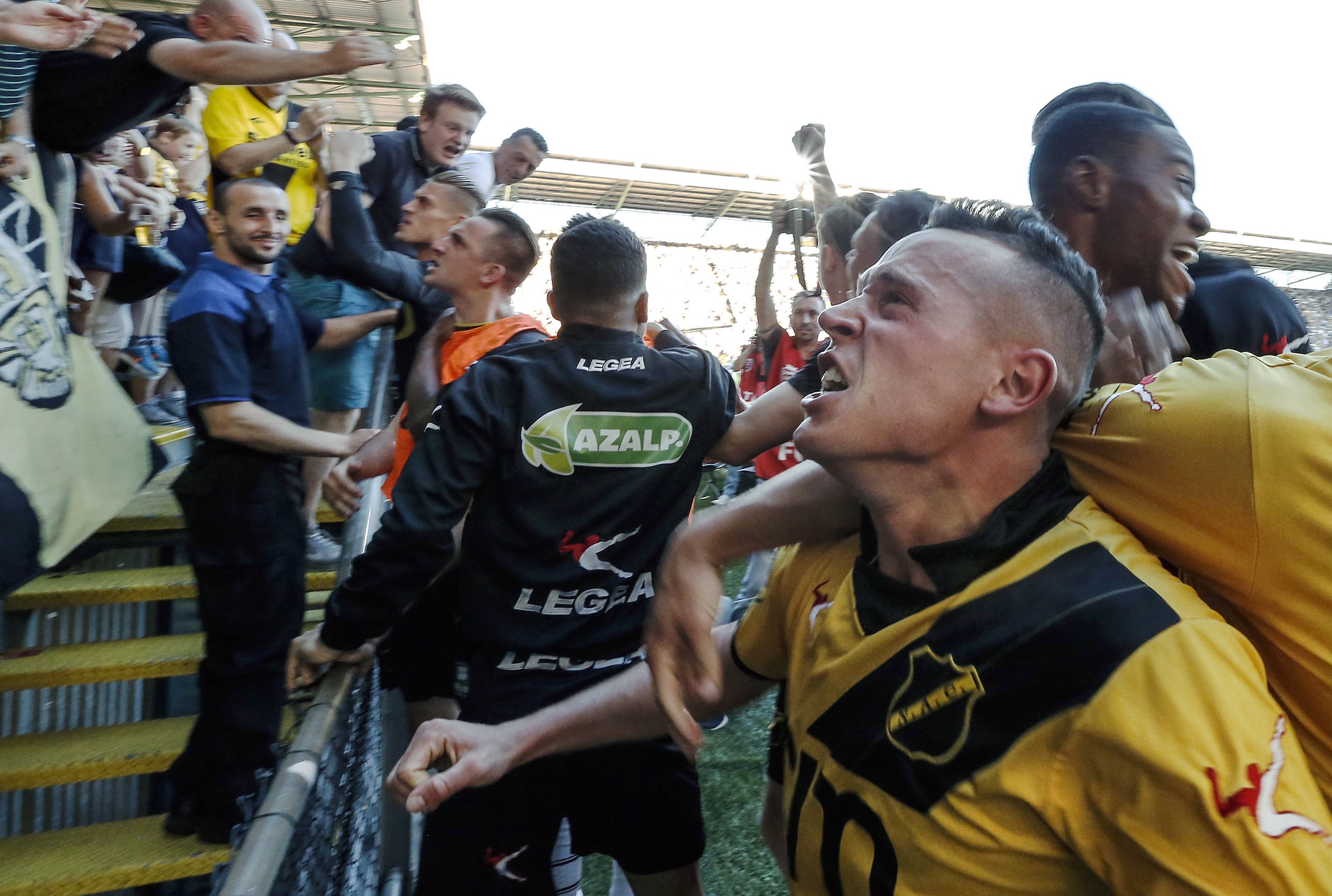 Backed by a Premier League club, NAC Breda will play again in the Eredivisie.
They have gone through tough times…

After undergoing a severe financial crisis, NAC Breda eventually got relegated in 2015. This ended their 15 years-long run in the Eredivisie.

But they have returned in style

NAC Breda made their way back to the Eredivisie in May, winning the playoff final against NEC Nijmegen. Their triumph was followed by epic celebrations, which included an captivating dance:

Everyone should celebrate a promotion like this… 👏 😂

[🎥 @NACnl] pic.twitter.com/zcgMWI4JYm

— Copa90 (@Copa90) June 1, 2017

They have a partnership with Manchester City

Things are starting to look brighter for NAC Breda: They improved their financial situation, returned to the top tier, and signed a partnership with Man City. Their relationship with City will mainly take the form of players loans from the Mancunian academy to the Dutch side — a relationship that's well underway already, with players like the young Spaniard Manu García joining NAC Breda on loan and helping the team to achieve promotion.

Their full name is extremely long

Don't even bother trying to say their full name…NAC Breda stands for Nooit opgeven altijd doorgaan, Aangenaam door vermaak en nuttig door ontspanning, Combinatie Breda.

Breda is the theme of one of Velázquez's most famous paintings

The general Ambrogio Spinola, leading the Army of the Spanish Empire, gained control of Breda in 1625 during the late stages of the Eight Years War against the Dutch. This moment would later be the subject of one of Diego Velázquez's paintings. The emblematic painting, which is considered one of the most significant works of the Spanish artist, can be found in Madrid at the Museo del Prado.
Photo: Hollandse Hoogte/REX/Shutterstock