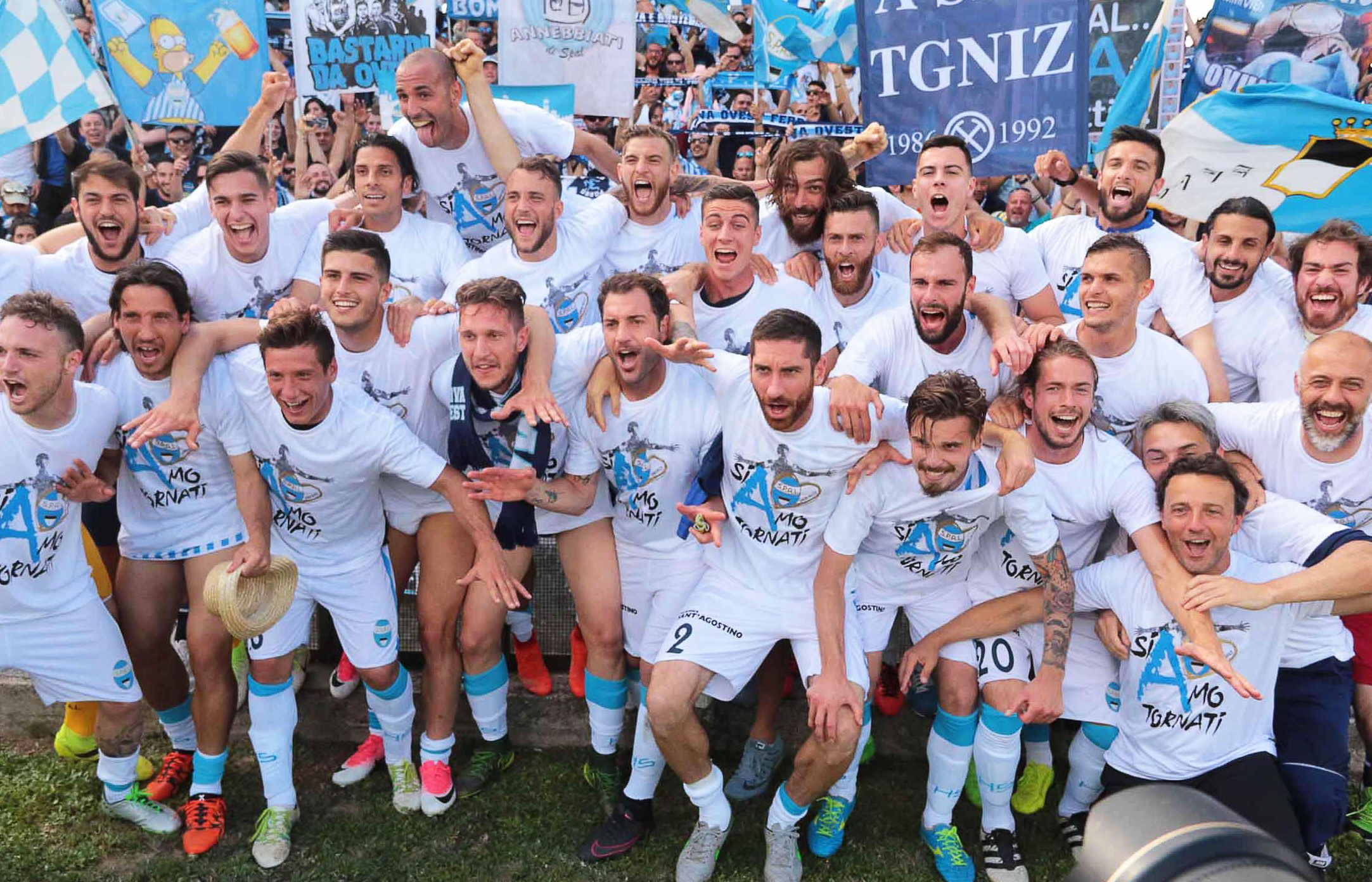 Italian football saw in SPAL Ferrera one of the greatest promotion stories of European football. These are 5 things you should know about the Serie A newboys:
49 years later, they return

It has been a long wait! Almost half a century after they were relegated from Serie A, SPAL have returned to the top of calcio. And they have done it with style: SPAL have achieved two consecutive promotions, as two seasons ago they were playing in the third division.

They have been refounded three times

SPAL's journey back to Serie A has not been easy. As many other Italian clubs, they had administrative problems and folded…three times! The club, originally founded in 1907, was first re-founded in 2005 and then again in 2012. However, the situation did not improve. The town hall of their city, Ferrara, helped to save the club and in 2013 SPAL merged with the fourth division side Giacomense and became SPAL 2013. The Giacomense president, a recognised supporter of SPAL, became the president. Some players, such as their starting winger Manuel Lazzari (now 23, he was 19 years old when his side Giacomense joined forces with SPAL), also stayed at the new club.

Their city is wonderful

SPAL Ferrara has automatically become a top away visit for any Serie A supporter. Located in the north of Italy, Ferrara is well known for its beautiful architecture. The city is also included in UNESCO's World Heritage Site. Ferrara is part of Emilia Romagna, which means that there will be three sides representing the region: SPAL joins Bologna and Sassuolo.

Capello and Allegri have both been part of SPAL

Fabio Capello started his career as a player at SPAL's youth team. He made his debut with the first team in 1964, signed for Roma in 1967, moved to Juventus in 1970 and arrived to Milan in 1976, where he began his coaching career. The current Juve boss Massimiliano Allegri had not played for SPAL, but managed them between 2004 and 2005. He must be looking forward to revising Ferrara next season.

Their colours are white and blue

SPAL was established as a football club by a Salesian priest who took the white and blue colours from his religious group. SPAL stands for Sociedad Polideportiva (from Italian: Multisports society) Ars et Labor (from Latin: art and sport).
Main photo by PIANETAFOTO/EPA/REX/Shutterstock.