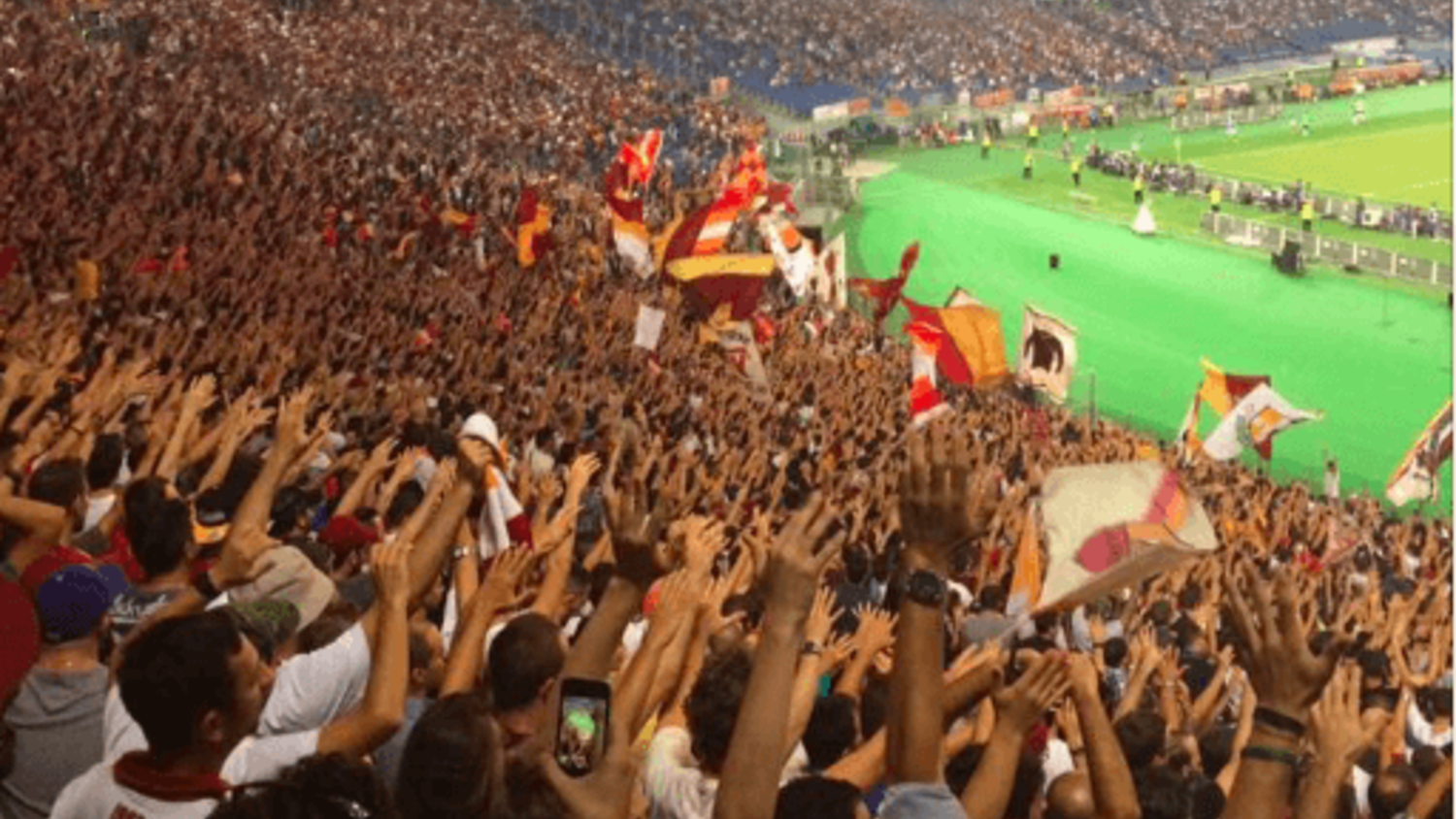 Why AS Roma need their ultras back
Something is happening. After almost one year people are starting to speak about us again. We've always been here, always waiting to return. Give us the chance to go back to the Olimpico, we never lost the desire to support the club. We are AS Roma.
When you speak about Roma, the first thing you think about is the Curva Sud. How is it possible that they don't want us anymore? The Curva Sud is a place where you feel at home. Where you are surrounded by 20,000 brothers. Where you don't know any of them, but at the same time all of them are your friends. If you are there, they know it. And with them, only with them, you can experience those magic moments. Like Florenzi's goal against Torino: we are throwing a game away as usual, until the 94'. Alessandro scores, the Curva explodes and all the people around you start hugging you. There are people screaming, those who remain astonished and others are crying. In those moments you cannot understand a thing. You, as all the people around you, are in ecstasy because what you have fought for, what you have dreamed is now reality, and you are part of it. You believed, and if you hadn't, maybe that goal wouldn't have happened.
Thanks to Roma I met lots of people: without the Curva Sud this could never have happened. And even if they are not your best friends, every time you go the Olimpico it feels like a family gathering, it feels like your own home.
It's an incredible thing to recognise a person in the Curva Sud after you saw them away at San Siro six months before… And then receiving a hug as if he were your brother. You cannot describe or understand these feelings unless you understand Ultras culture. Without this, I would never have met Livia, Michele, Giulio, Roberto, Francesco, Agostino, Giorgietto and many more. Of course when I left Rome alone for Leverkusen, I knew I'd be on my own when I got there. But there I met all my "friends" from the Curva Sud, and despite the bad game we had, with them I passed the time and I felt as if I were at home, away from home. In Barcelona? The same. As in Madrid, Milan, Florence, Frosinone and the list goes on.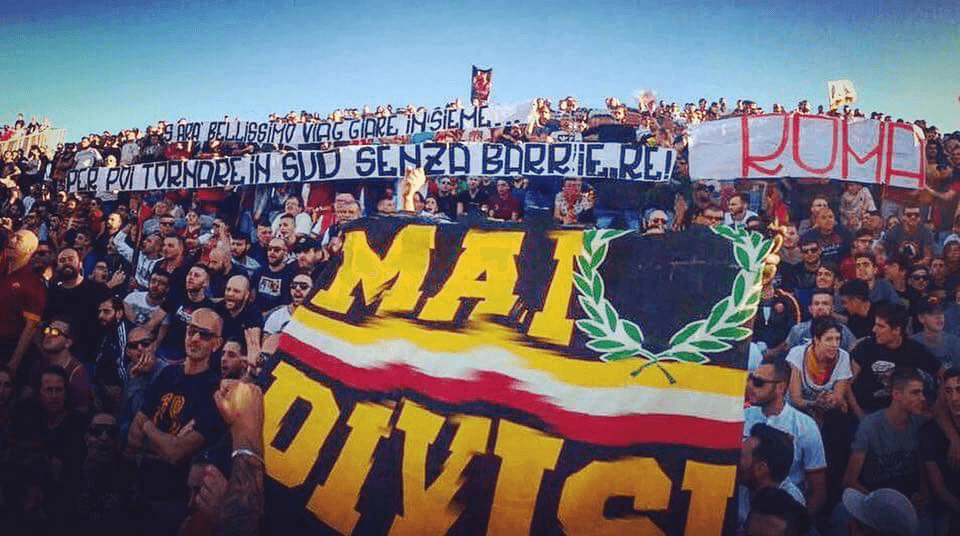 How can you divide a family? By building a wall, by imposing fines and gratuitous stadium bans. We won't stand for this, and if this is how it's going to be then we prefer to leave the Curva Sud empty, as painful as that may be. The Stadio Olimpico has become a place of power abuse, where those who should be defended are attacked.
Are we "f*cking idiots" who don't understand that it's just a game? …or maybe it's all of you who don't understand that this is far more than just a game.
Written by Lorenzo Pistocchi