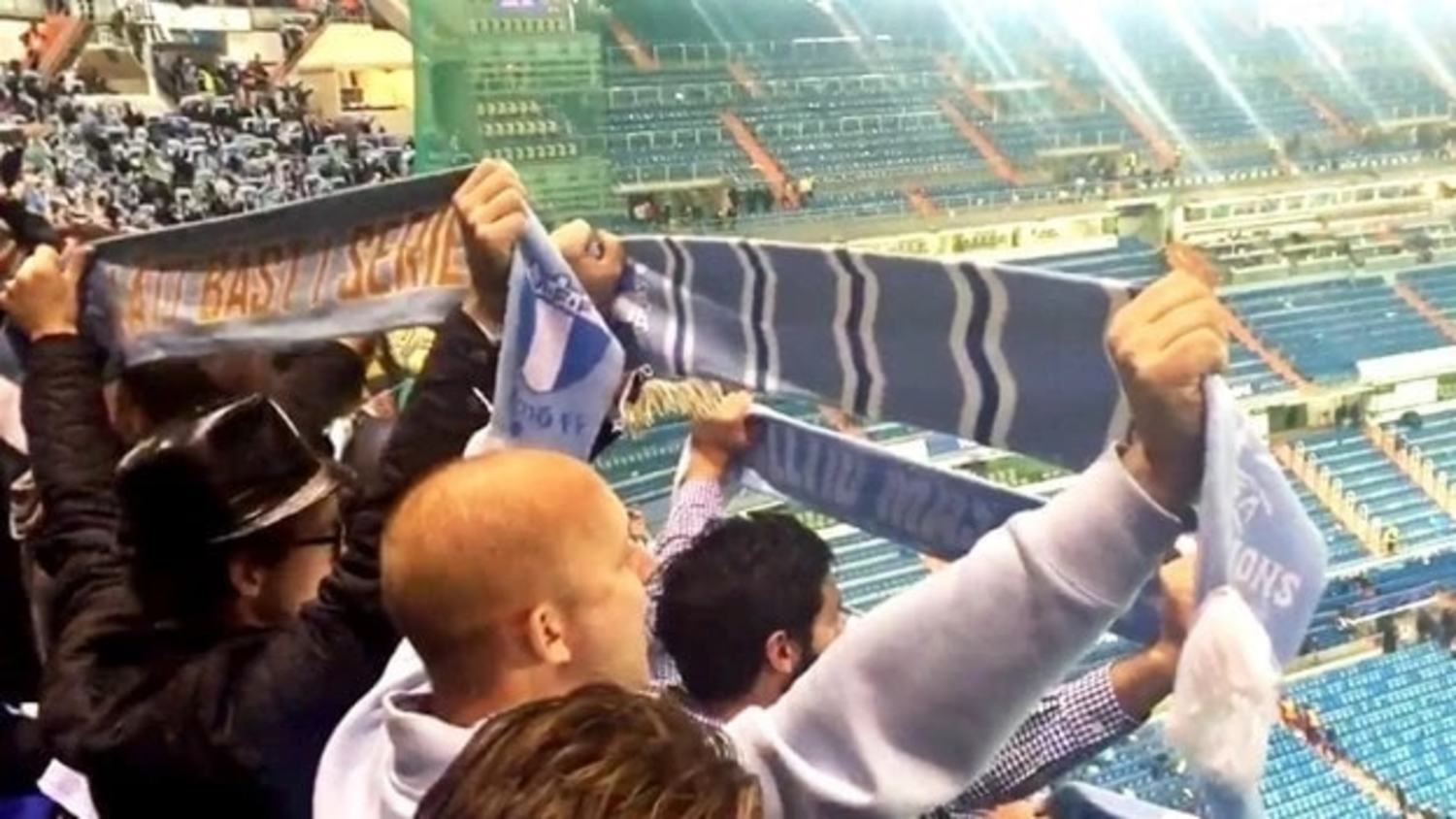 These are our greatest #UCLAwayDays fan moments so far ...
We've had the pleasure of being amongst some absolutely cracking fans on our #UCLAwayDays series, and all of them have wowed us with their passion. These are our highlights …
Manchester City fans - Man City v PSG, 6 April 2016
This was a game that was always going to produce goals, given the defensive fallibility of both sides. The pacing and strangeness of the goals, however, meant that the celebration was even more raucous than usual.
Juve fans - Juventus v Bayern Munich, 23 February 2016 
Italian tifosi are never likely to shy away from passion, and the Juventus fans didn't disappoint. This was a blinder of a game packed with drama. Special mention to the kid on his dad's lap going absolutely bananas in this clip.
Malmo fans - Real Madrid v Malmo, 8 Dec 2015
This was an easy pick. 8-0 down at full-time, kettled by the Spanish police for half an hour already at this point, the Malmo faithful responded in the best possible way: by singing their hearts out. Even rewatching this now brings on the goosebumps. Amazing.
No doubt we'll be adding to this list in the next few rounds … Make sure you're all caught up with #UCLAwayDays, as we head to Madrid next week for Atletico's clash with Barcelona.