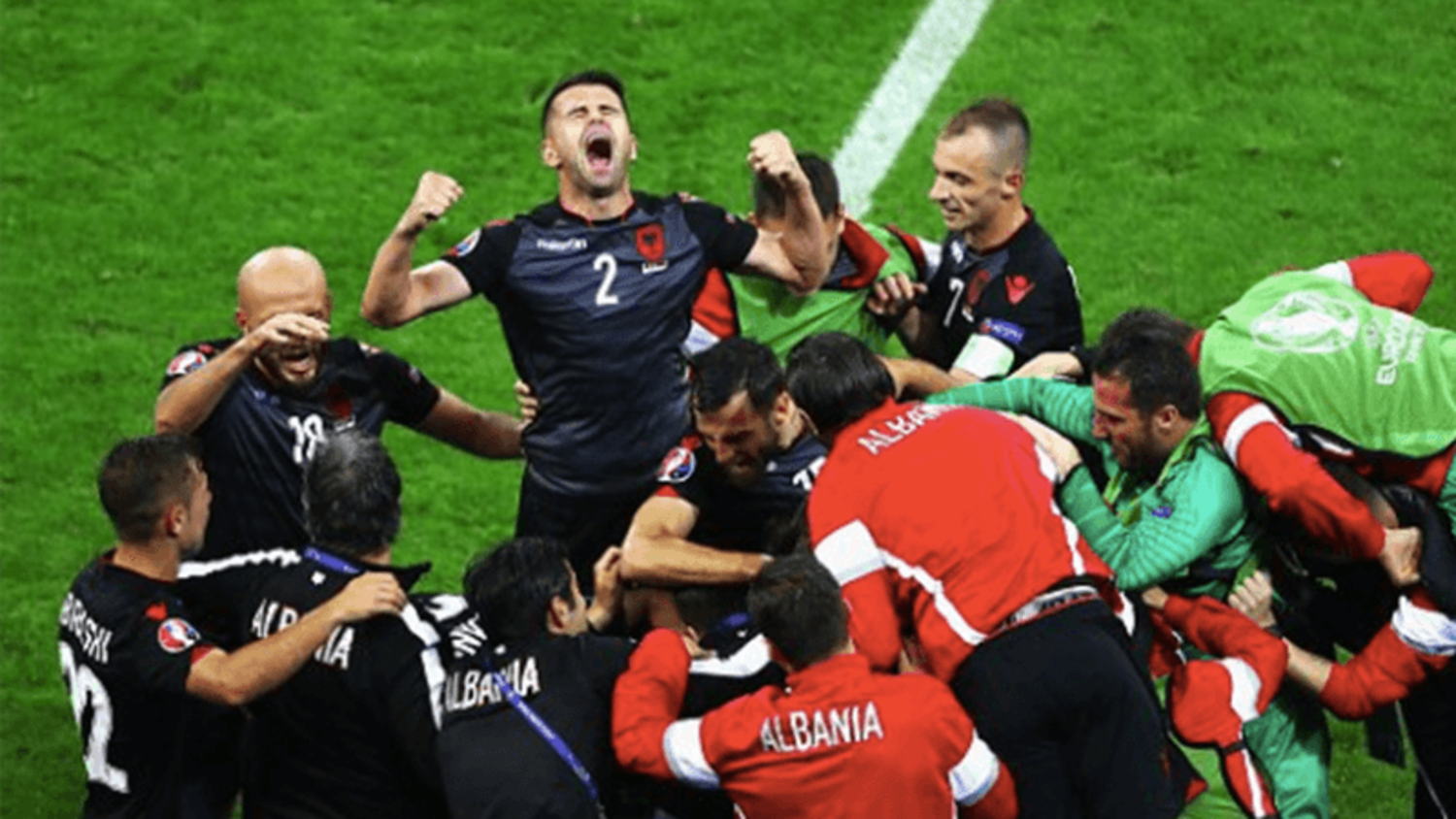 Top 5 Moments from Euro 2016 Group A: Payet's Screamer & the Xhaka derby...
With the Group stages coming to an end, we take a look back at the best moments from Group A.
Scoring the winner in any match is an emotional experience, but to do it in a European Championship, for your country, in your country is something else. The composure for the goal and his reaction afterwards were an incredible way to start the tournament.
While international tournaments often unite players divided by clubs; Switzerland vs Albania split a family with the Xhaka derby. Along with Granit's lovely note to his brother, their Mum proved there is one occasion where a half and half shirt is acceptable.
3. Fan park celebration after Griezmann's goal
Another late goal sent fans into delirium in the French fan park as Griezmann headed home in the 90th minute. From relief to joy, every emotion was on display as the host nation set themselves on their way to a second victory.
4. Switzerland shirts ripping to pieces
With both teams pretty much qualified; an otherwise dull Switzerland vs France match was kept exciting by a ball hitting the crossbar and the equipment giving up. From torn shirts to an exploding football, it's always fun to see things go wrong at the top level.
5. Albania's historic goal, win & celebrations
When your joint top goal scorer during qualifying was Own Goal, chances were always going to be at a premium during the tournament. Which is why, Albania's goal and celebration against Romania as they went on to notch their first European Championship win was such a glorious moment.