Alessandro is from Grosseto, Italy. He is currently studying journalism and has a passion for writing about football, in particular his favourite teams, Juventus and West ham. He also seeks adventure, recently travelling by bus from Milan to Leicester to celebrate Ranieri's success. Follow Alessandro's crazy adventures by following his page.
An invite-only creative community of fans around the world giving a truly global view on football, from the perspective of the people that matter most. Our Creators are undiscovered filmmakers, artists, creators and storytellers….but most importantly they're fans, capturing amazing expressions of football culture for Copa90 around the world.
The model on which Ranieri built Leicester City's success provides the perfect cultural archetype for the pilgrimage of hundreds of Italian football fans from Milan to Leicester – to celebrate a victory for Ranieri, for the Foxes, but most of all a victory for Football.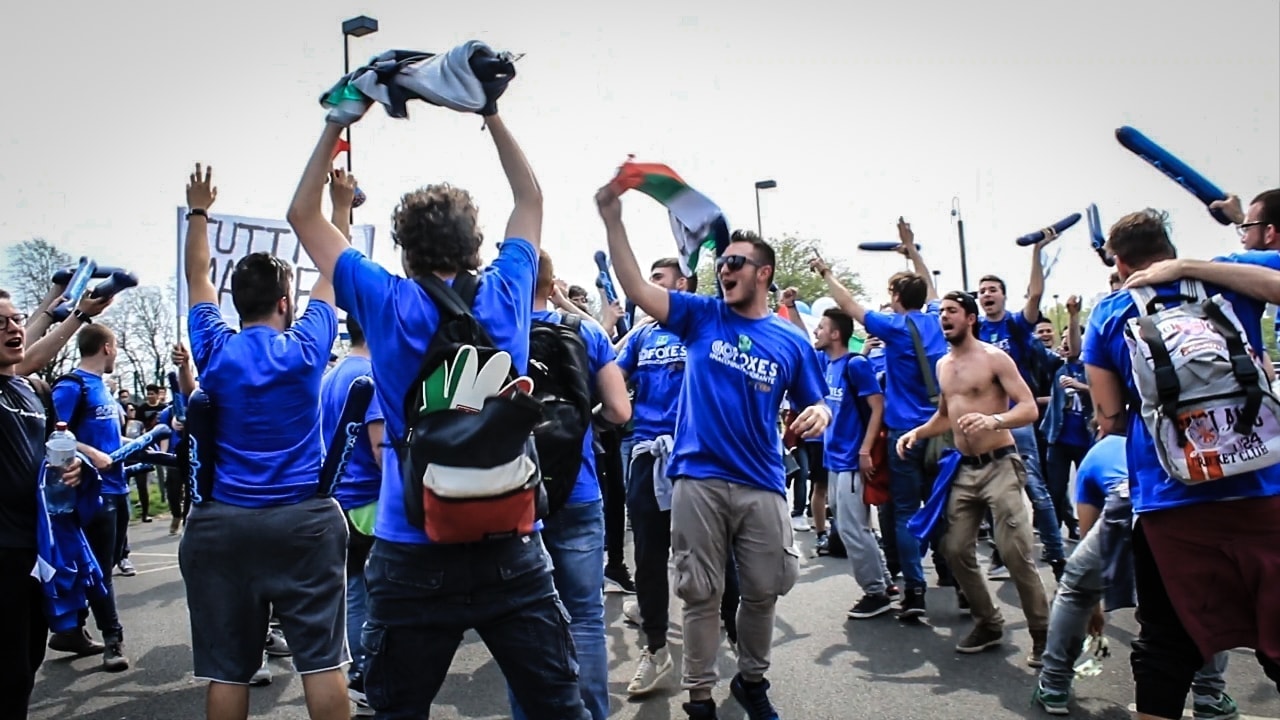 Football is characterised by its very own social structure, a special set of ethical rules which Leicester's unforeseeable victory has put to the test, challenging its value, redefining its limits and certainly paving the way for unprecedented scenarios and interesting studies.
Where then – within this context – do we place the epic journey undertaken by hundreds of Italians to celebrate a team who's name they weren't even able to pronounce just a few months earlier? A careful analysis of the epic feat of the Foxes is necessary in order to fully appreciate the extent of Claudio Ranieri's accomplishment and its cultural significance – which stretches far beyond the realm of football.
To begin with, Ranieri never tried to impose himself, or at least he certainly never did so with a regimented approach. He tip-toed onto the scene, giving himself time to build an archetype, a model intrinsically dependent on those who chose to follow it. Such was the case for his players, the fans, then finally even the media. And such was the case for the football romantics who chose the most nonsensical route to reach Leicester – from Milan, by coach. Their journey is the perfect metaphor for Leicester City's season.
It's hard to blame those who decided to stay at home after all, avoiding a 40 hour round trip spread out over three days. Italy is soon left behind, giving way to the empty motorways of France, treaded as far as the dying light of day. The painful awakening at 5 in the morning, courtesy of two English Border Officers. Once everyone's travel documents have been checked, it's time to board the ferry and drink an espresso. There's a long day ahead.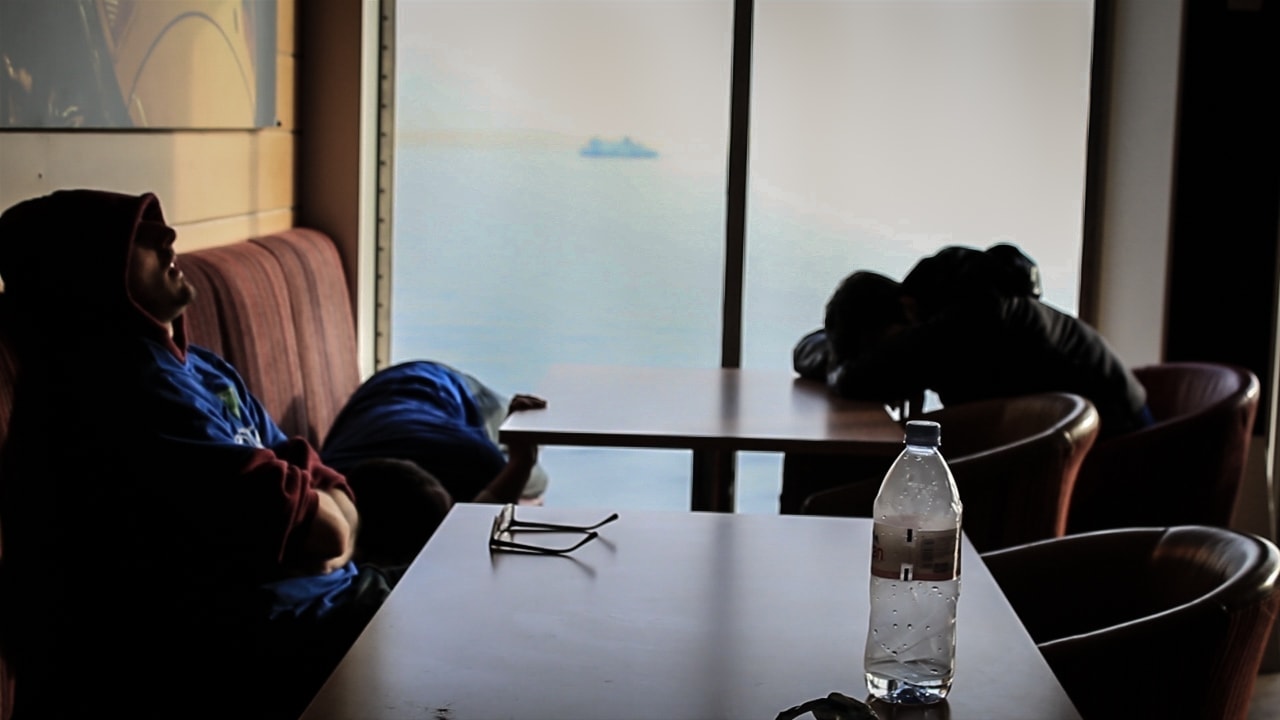 As always, the toughest part of the journey is when you find yourself in sight of the final destination. The finish line is there, so close that you can almost reach out and touch it, yet it doesn't seem to get any closer. Your feet feel heavy, your breath short. Once again I feel like we're following a beaten path, that archetype created by Ranieri from the very first page of this fairytale. The coffee hasn't had the desired effect on some, who sink back into the seats and their smell of antibacterial. The rest of us sit with our smartphones in our hands ready to capture the first roadside signs announcing our imminent arrival.
Once in Leicester, all you need to do is look around to get an immediate sense the historic significance of our pilgrimage. Most of all you see it in the faces of the locals. The initial diffidence of someone who's never in a hundred years seen their city overrun by so many tourists soon fades away, as even the most skeptical are carried by the rising tide of jubilation. Ranieri's archetype had overcome all cultural differences, becoming culture in its own right.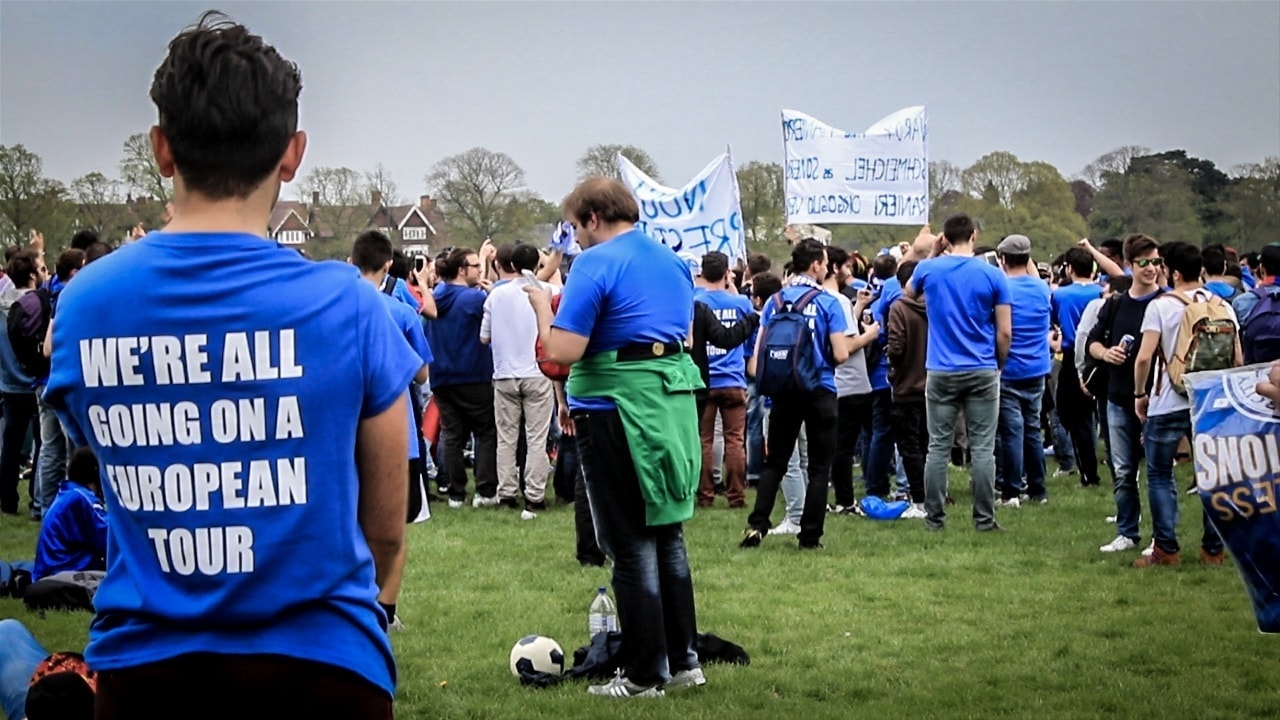 Anthony Knockaert, Troy Deeney,  Gianfranco Zola, Vicarage Road. Unforgettable names in Leicester City's recent past, the sporting equivalent of a horror film. The Foxes are a group of bandits who stole a title with a price tag of 5000/1 from the grasp of the rich and powerful, but even before that they were a group of innocent convicts who had known the hell that is a cold cell block and defied even death itself.
The 2012/13 season was drawing to a close and a possible return to the highest division seemed within touching distance for Nigel Pearson's men who – after a slim 1-0 first leg win – had to travel to Watford and fight for a place in the play-off final at Wembley. But that time the Leicester fairytale ended abruptly in the 96th minute, in the 30 odd seconds following Knockaert's run up to the penalty spot. Double save, counterattack, goal, final whistle.
That moment captures the essence of football; as Chris Pierson once wrote: "This is the beauty of football: a little bit of the sublime, rather more of the ridiculous and quite a lot of everything in between". The people of Leicester still remember Vicarage Road like a lucid nightmare, but today they feel like footballing justice has finally been served to them. Between one can of lager and the next, their words are all dedicated to Football. It's for him that they have cried and it is for him that they now rejoice.
The sky blackens at the thought of Leicester City's past. A menacing dark cloud gathers over our heads and it's not long before the sky starts to outpour. Welcome to England, we tell ourselves. Sure, but also welcome to a new era, and farewell to a past that has finally past. As the rain washes away the sour taste of Vicarage Road, the thundering voice of Andrea Bocelli reaches the crowds gathered outside the ground, and it feels like the echoing lyrics from nearly 100 years ago were written with this very day in mind. "Vincerò, vincerò…". The struggle is over, the war is won. Let the celebrations begin, for English and Italians alike.