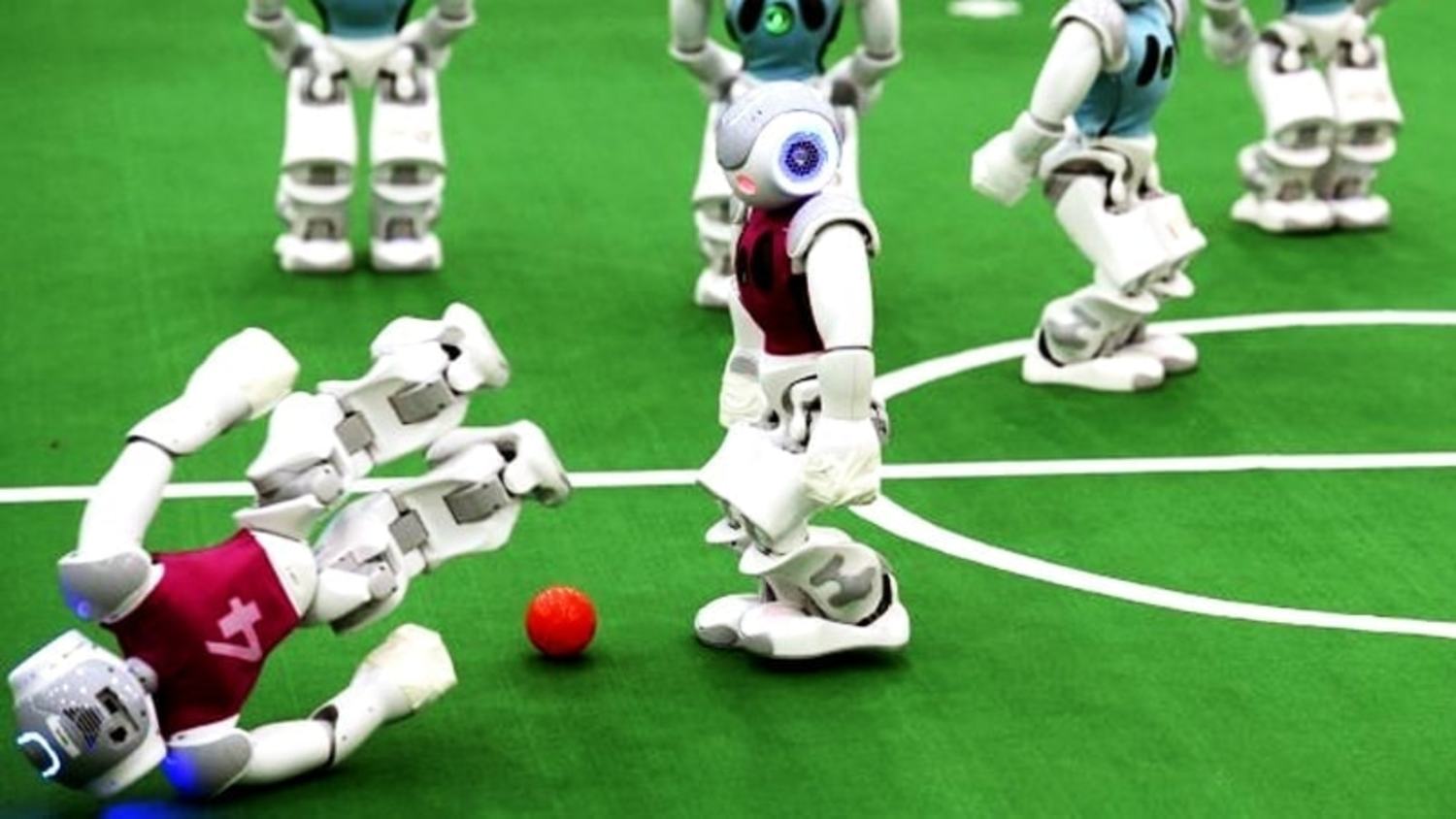 WATCH: 6 hilariously terrible robot football moments that will make you forget about the Euros
Praise the Lord: RoboCup 2016 is happening 30th June to 4th July.
It might be overlapping with the ever-so-slightly more respected Euro 2016 quarterfinals, but the RoboCup should be pride of place in your calendar of what to watch. Here's why.
A penalty that will make Juanfran feel considerably better…
This keeper, who could teach Oblak a thing or two…
Dejan Lovren warming up in Zurich, 2014…
These adorable little lunatics, reminiscent of a car park full of blokes kicking a can about after last call…
This, which encapsulates their endearing appeal in the first 15 seconds…