Created through the combined efforts of British football enthusiasts Mundial is invested in covering and celebrating the cultural aspects of football.
The Collective is a curated community that brings together the people defining the future of football fan culture; a handpicked group of publishers, artists and organisations who are our belief that football is more than a game and has the power to unite people like nothing else does.
Hector Bellerin is known for his speed. He is one of the fastest players in the Premier League. He broke Arsenal's club sprint record by 1/100th of a second. He knows fashion trends before his teammates. He learnt English within months of moving to England. He is the quickest player on FIFA17. So, if you've only got seven minutes to get a ton of questions to a footballer then who would you want it to be?
MUNDIAL: Hector, pleasure to meet you. You're one of the fastest players in the Premier League, was Theo Walcott a bit pissed when you beat his 40m-sprint record?
HB: At the beginning it didn't look like he was, then when he realised what he actually lost he became a little bit pissed. But there's always been a lot of funny banter between one another and joking about it in the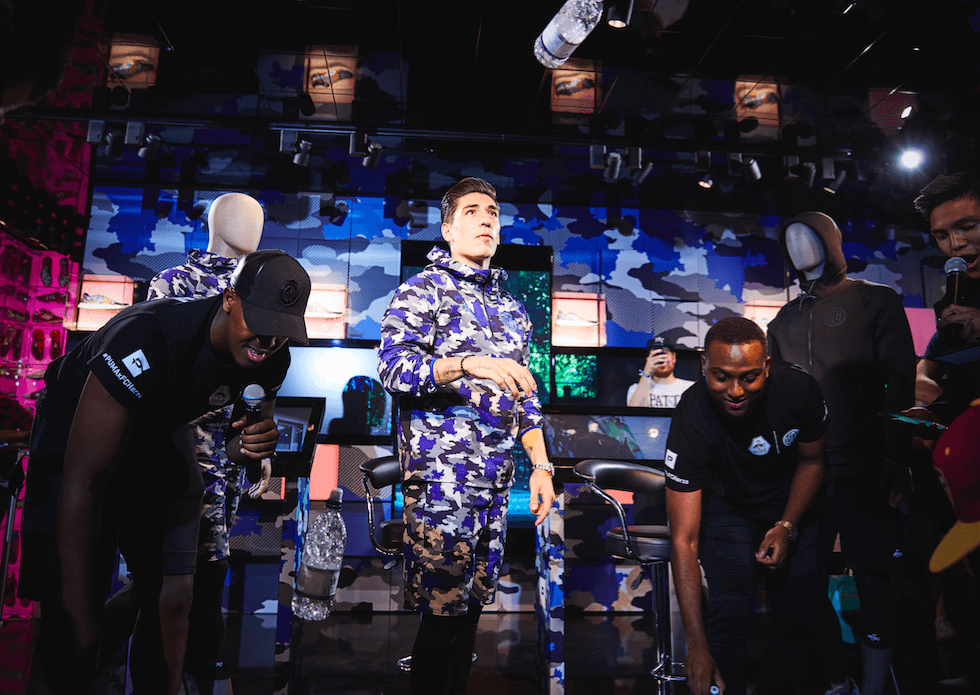 MUNDIAL: You have one of the best English accents I've ever heard for someone who has only lived here for 5 years. How did you grasp it so well? Watch a ton of Eastenders?
HB: Not really (Eastenders) I'm more of a Top Boy guy! When I first came to England I had to learn the language I didn't have any other choice. Some people come with their families, but if I didn't learn it I wouldn't understand what anyone was saying. So I was lucky to be in a really good dressing room and it was full of lads…
MUNDIAL: In your home country there are protests for Catalonia to break away from Spain and some Premier League players such as Fabregas, Valdes, Bojan, Muniesa have all played for the Catalonian team at some point. Is it something you would ever consider?
HB: I actually got a call-up last year, but due to the Premier League fixtures I couldn't go. For me it would be a pleasure to play for them, as well as Spain. I'm Spanish as much as I am Catalonian, my family is from just outside Catalonia, but I was born there so I feel both ways. I'm someone who's impartial, I don't get into politics as that's not my thing, I'm here to play football, so if the call-up comes it would be a pleasure for me to play.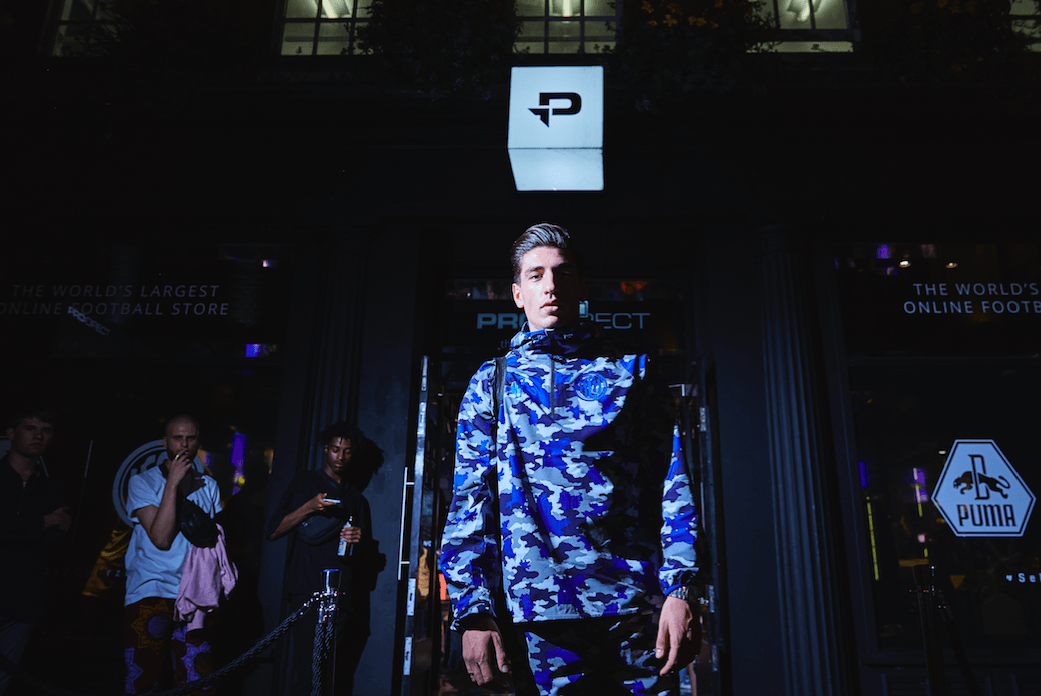 MUNDIAL: Arsenal fans have been waiting over a decade to see the Premier League trophy back in their possession. Do you think you can end that wait this season?
HB: Well we were really close last year and at the end of the day I think we had a better season than how it looked at some points. We've now got some more players, the team has come together and I'm sure the performances will keep on coming.
MUNDIAL: There are some pretty intricate and thoughtful touches in the design such as making references to FC Herzo's colours and location. What's your favourite what's your favourite part about the design?
HB: Well, obviously the camo (decked head to toe in it) is one of the things I like the most as it's something that is really cool right now, it's really hot, and they've made such a good collaboration overall. I was also one of the first people to wear leggings with shorts which I really like…
MUNDIAL: So you're a trendsetter?
HB: Yeah, I've been doing it for a long time now before a lot of other people were doing it. So when I saw it (the collection) was coming out with that style (leggings and shorts), I was really happy because I really like it.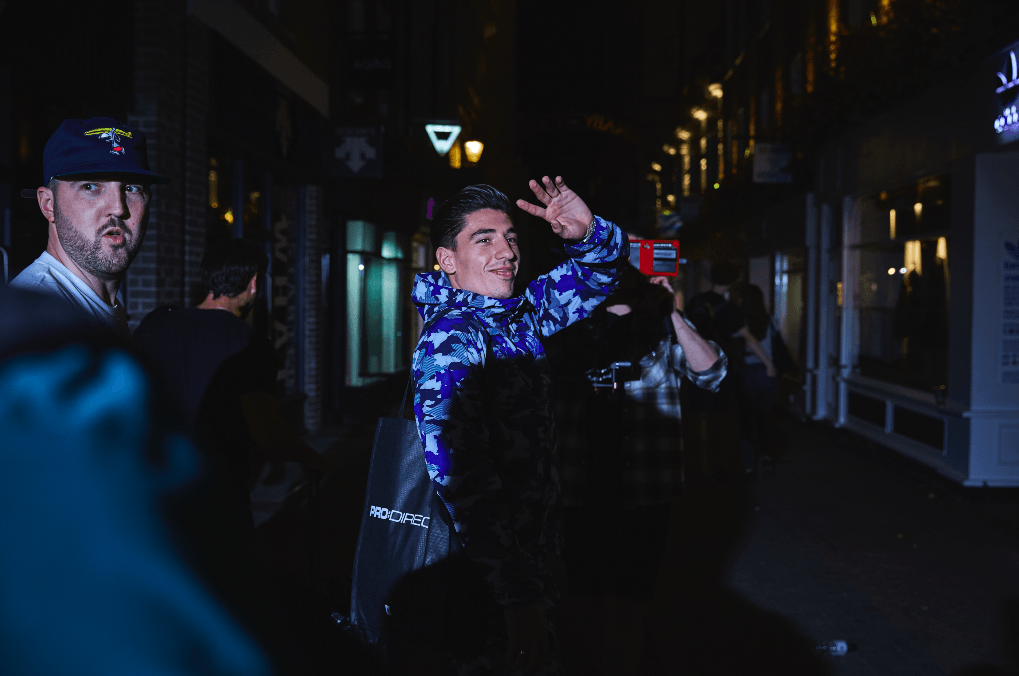 MUNDIAL: Do you have a favourite item of the collection?
HB: It's got to be the jumper for London as it's really thick for the rain!
MUNDIAL: You've previously said Per Mertesacker is the worst dressed player at Arsenal, what is it exactly that makes him so bad?
HB: I think he doesn't try anymore! I think he's just still asleep and goes to his wardrobe, walks right in, picks something and then just comes to training like that. That's probably why he comes dressed as he does.
MUNDIAL: And who would be the best dressed? But you can't say yourself!
HB: That's going to be really really hard because there are a few people in the dressing room asking me "Oh Hector where did you get this? Oh Hector where did you get that?"
MUNDIAL: But you can't say yourself!
HB: Alex Oxlade Chamberlain then because he's the one that asks me most for advice, so that's why he's the 2nd best!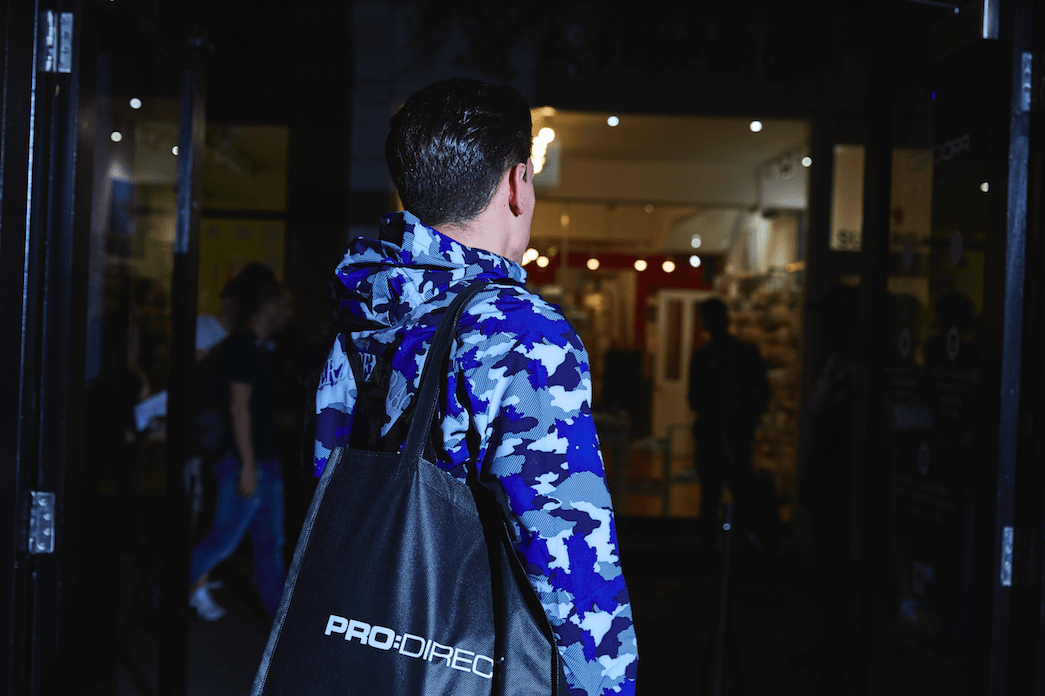 MUNDIAL: When it gets to winter will you consider one of the gaffer's infamous long coats?
HB: I think we can make that a trend, I said I was a trendsetter! No but last year I remember the Puma x Bape long coats and I had one of them, and they were really really cool.
MUNDIAL: When you're not in club tracksuits what is your go-to outfit? What's your favourite style?
HB: For me right now it would have to be some Puma Baskets or the Suedes, ripped jeans, an oversized t-shirt, and depending on the weather a nice bomber jacket.
MUNDIAL: Do you have a favourite pair of trainers at the minute?
HB: Probably either my white Puma Baskets or my Puma x Filling Pieces.
Credit: Mundial & Elliot Hackney x Interview
Credit:  Dean Martindale x Photography