The Spanish magazine Panenka is dedicated to the romance of football. Covering amazing fan culture inside and outside the stadium.
The Collective is a curated community that brings together the people defining the future of football fan culture; a handpicked group of publishers, artists and organisations who are our belief that football is more than a game and has the power to unite people like nothing else does.
An U9s game in Spain saw a wonderful gesture: the referee stopped the game to teach a goalkeeper how to arrange the wall.
The beauty of journalism lies in telling people about those unknown heroes that do everything that is in their hands in order to make of this planet a nicer place. As Eduardo Galeano said, this unique profession is about focusing on small people that from small places do small things that try to change the world. It might be somewhat optimistic, but it is nice to believe that any small gesture can help our society, even if it takes place in a game between Ciudad Rodrigo and Barrio El Zurguén B in the third division of the regional U9s league of Salamanca (200km northwest from Madrid). Grassroots football keeps making us believe that yes, there are still plenty of reasons to love this sport, in spite of everything.
In the afternoon of Saturday 4th February, in the town of Ciudad Rodrigo, the local U9s side were already winning 4-1 when the referee, a 20 year-old IT student called David Téllez, gave a fault for the away team, Barrio El Zurguén. "I then noticed that the goalkeeper of Ciudad Rodrigo was trying to arrange his wall, but he was doing it wrongly: the players were not covering the goal," David recalls. "I was waiting for the keeper to correct the position of the wall, but he was simply waiting for the ball. So I went to him and told him that he was not doing arranging the wall properly, and that if we wanted, I could help him. He said yes, so I explained him the process and he understood it. He seemed glad for having learnt how to do it."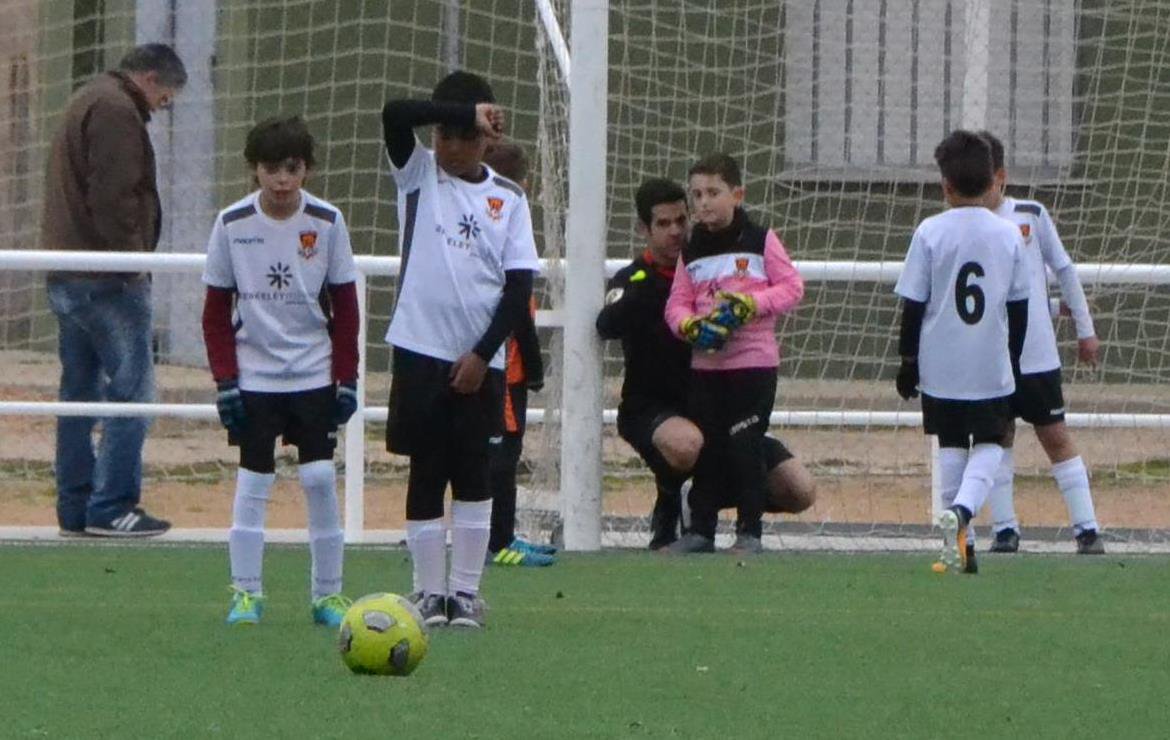 The image went viral on Twitter and it was featured on all the main Spanish media. The response was mainly positive, although some people criticised David's action, arguing that the referee should never help any of the teams. But David is sure that he did the right thing: "At these stages, the kids have to learn the values of football and to enjoy it, no matter the result. The referees, the coaches, the parents, we have to serve as an example for the kids."