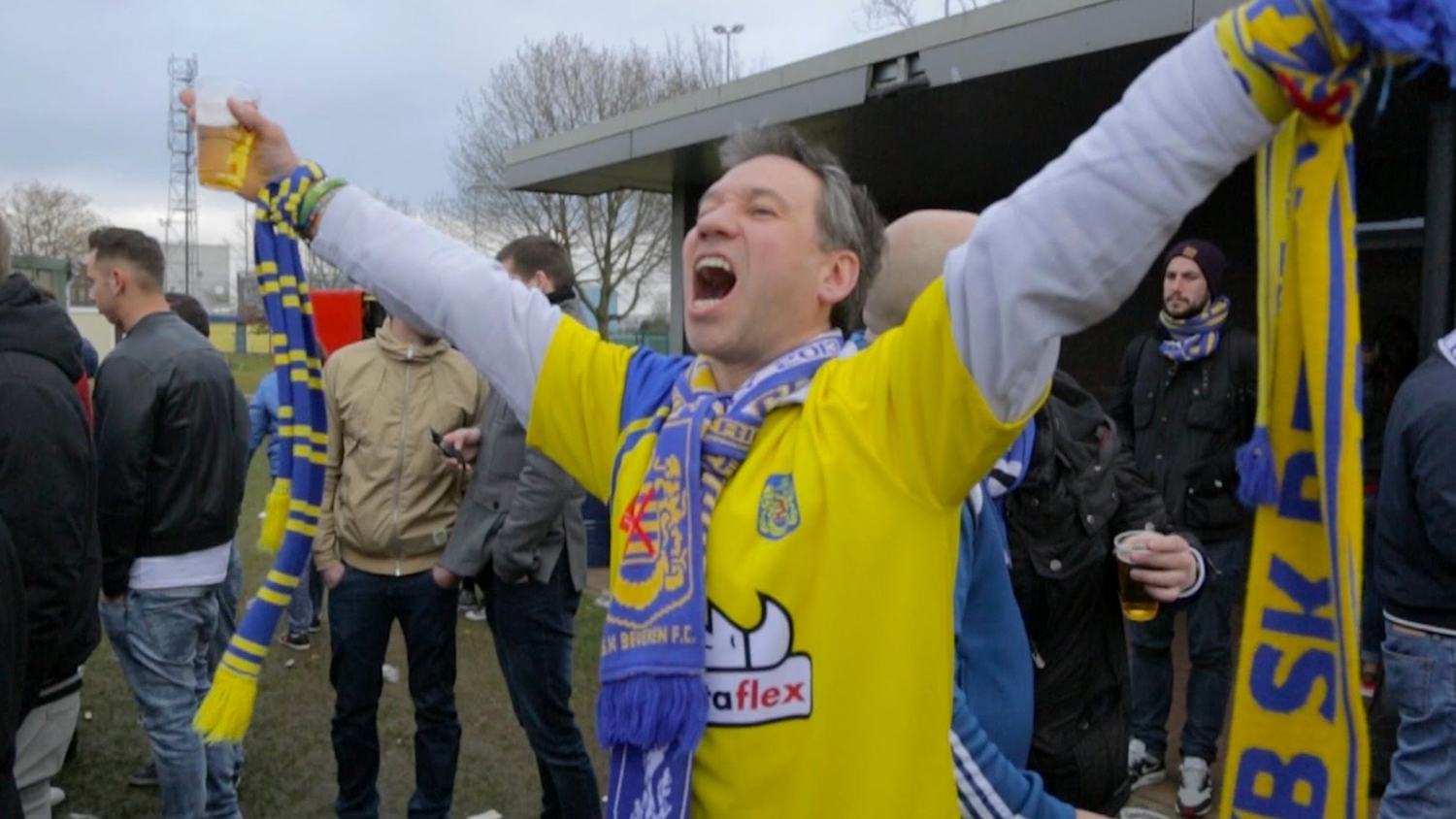 Pride, Tradition, and Future: The Power of Community at Belgium's only Fan Owned Club
Sunday, November 20th marked 80 years since the foundation of the storied Belgian club, KSK Beveren. That alone would be cause enough for celebration in the east Flanders town, but there is also another milestone to mark: five years since the establishment of YB SK Beveren, a fully democratic, member-run, club considered to be the continuation of the famous name, which disappeared from the Belgian league in 2010.
From the beginning, KSK Beveren was a club rooted in its local community, and as with many working-class areas, it proved to be a hotbed of footballing talent. A string of former Belgian internationals began their careers at Beveren, and during the club's golden years (1977-85) they lifted two Belgian leagues, two Belgian cups, and embarked upon a famous run to the European Cup Winners' Cup semi-finals, eventually falling to Barcelona. An achievement that becomes all the more remarkable when you consider that many of the squad were part-timers; indeed, TV commentators would often refer to them as the Docker, the Fireman, the Policeman, and so on.
For many supporters, this was nothing short of a betrayal. The parallels with stories such as that of AFC Wimbledon or Enfield Town are clear – years of history and tradition, not to mention community support, traded in for short-term gain, and for the benefit of a few individuals. To add insult to injury, Waasland-Beveren promptly set up shop at the stadium where KSK Beveren had enjoyed their finest moments.
But as was the case at those two London clubs, supporters of 'Eskabee' decided they would not simply accept the verdict and move on – instead, YB SK Beveren was officially registered in January 2011, with the help of SD Europe among others. Amongst the founding members was former KSK board member André Bolsens – the only one to have voted against the merger back in May 2010. Drawing upon the same fanbase, playing in the same colours and promoting the same values as KSK, Belgium's first phoenix club have proved in the subsequent five years that there is another way of doing things in the country's often chaotic football environment. Today, the club competes in the 3de Provinciale, and plays an active role in the life of its local community.
Their journey has seen Eskabee forge links with like-minded supporters' groups at a number of clubs in Belgium (ACT As ONE – Royal Antwerp, GeelZwart – K. Lierse SK, Buffalo Clan D'Augustijntjes – K.A.A. Gent), as well as their fellow community clubs across Europe (Enfield Town FC and HFC Falke e.V, to name just two). These clubs and organisations will join SD Europe in travelling to Beveren on Sunday, not only to enjoy the 3de Provinciale match against Sportief Sint-Pauwels, but to show their solidarity with a club that embodies what football should be about: Trots, Traditie en Toekomst (Pride, Tradition, and Future).