German 3rd Division Dynamo Dresden Unveil Europe's Largest Banner Ever
Ultras-Tifo is a portal providing fans with the latest news and reports from football supporters all over the world. Magnificent tifo shows, riots, interviews and everything related to life as a real football supporter.
The Collective is a curated community that brings together the people defining the future of football fan culture; a handpicked group of publishers, artists and organisations who are our belief that football is more than a game and has the power to unite people like nothing else does.
There was a spectacular show in the German third division this Saturday as Dynamo Dresden fans displayed the biggest banner ever made in Europe. It covered all four stands (apart from the away section), and was incredibly all in one part. It's said fans worked on the banner for more than two years and costed around €20,000 to make. The total size of the banner was 12,000 square meters, and read "The legend of Elbflorenz, the club with the best fans!". Check out this Ultras-Tifo article on how the Dynamo fans made their "Project X" and how it looked on the day!

Preparing the banner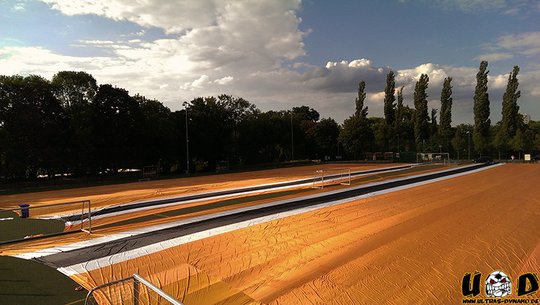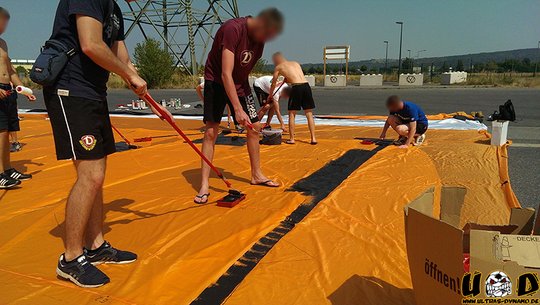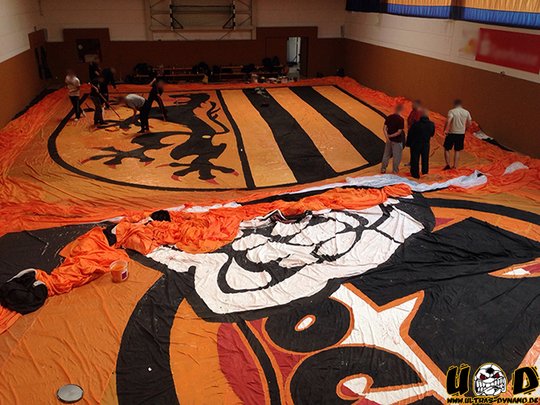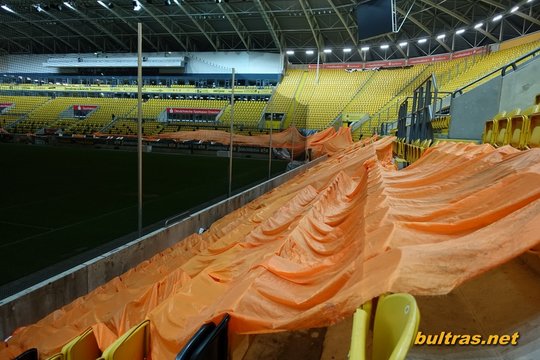 Dynamo fans who worked with the banner formed the letter "X" when everything was ready for matchday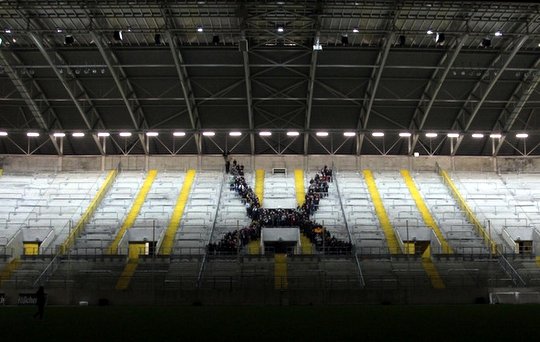 Carrying it to the match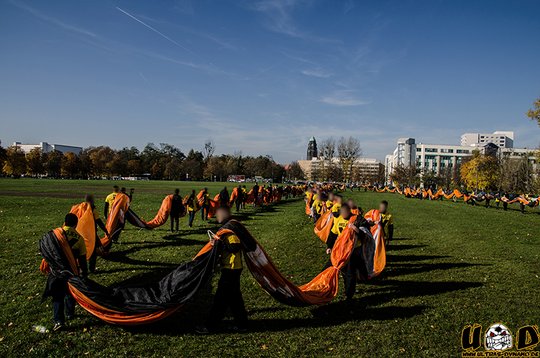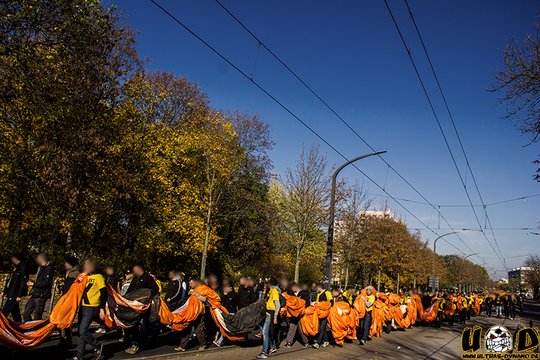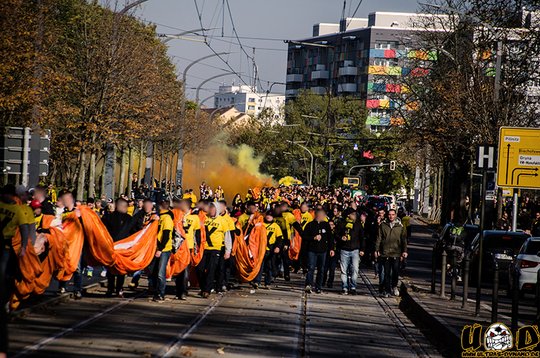 At the match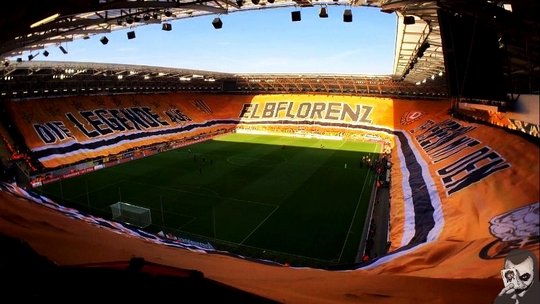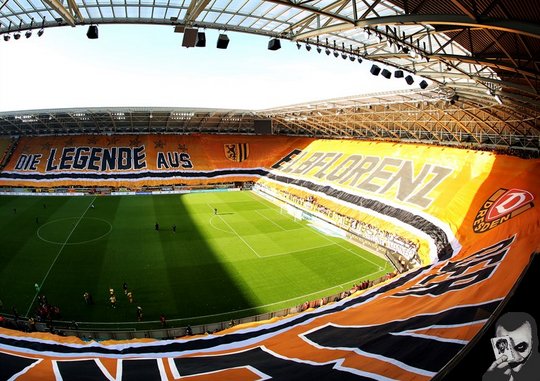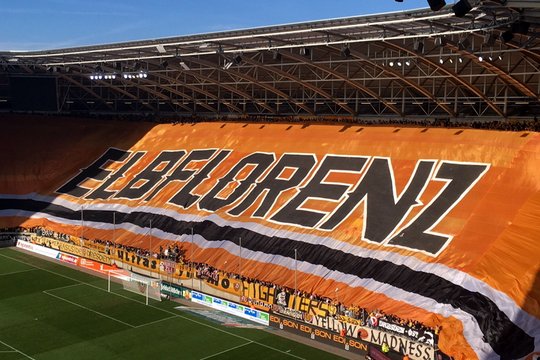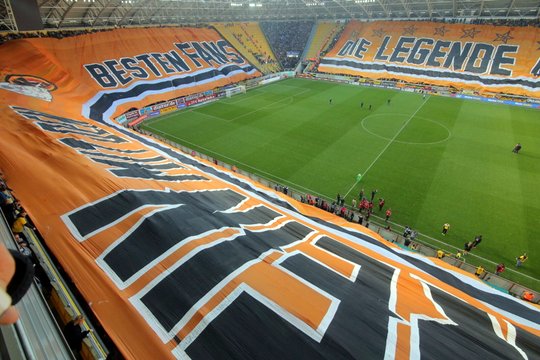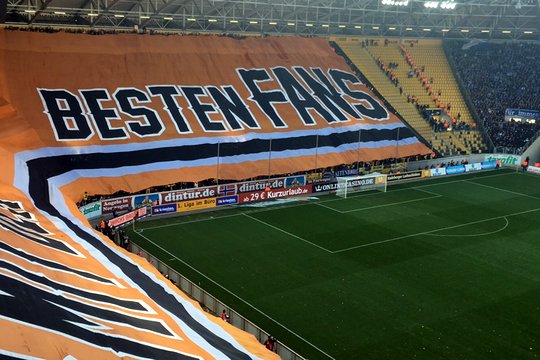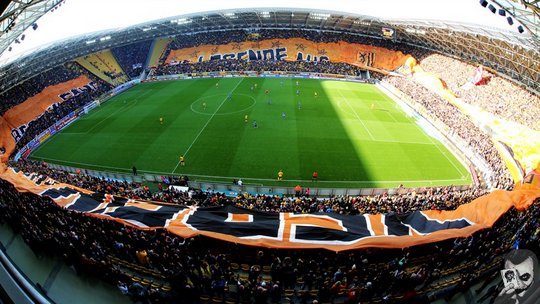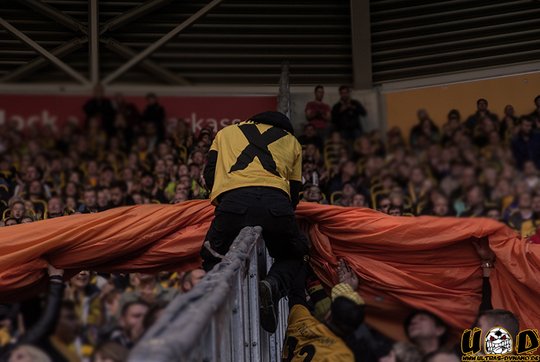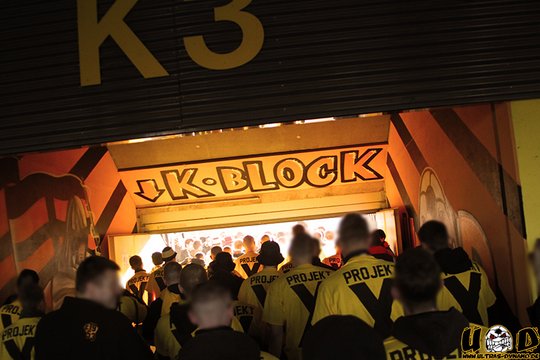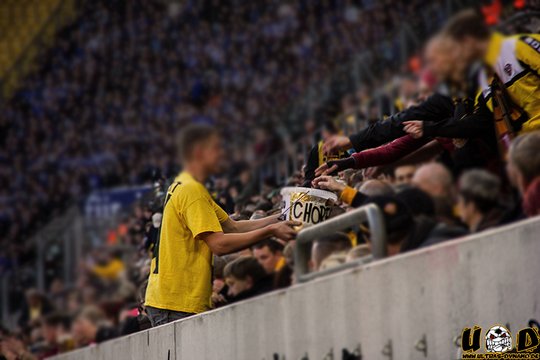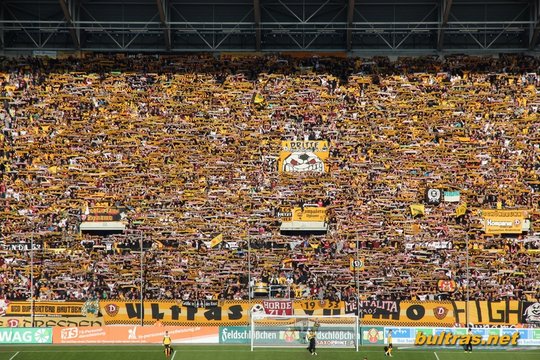 For more incredible articles on Ultras around the globe, visit Ultras-Tifo.net