Panathiaikos Gate 13 closed for rest of the season
Ultras-Tifo is a portal providing fans with the latest news and reports from football supporters all over the world. Magnificent tifo shows, riots, interviews and everything related to life as a real football supporter.
The Collective is a curated community that brings together the people defining the future of football fan culture; a handpicked group of publishers, artists and organisations who are our belief that football is more than a game and has the power to unite people like nothing else does.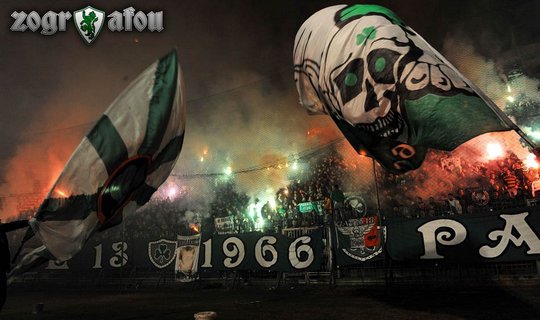 Greek sports minister close Panathinaikos' famous Gate 13 area.
This week the Greek sports minister Stavros Kontonis decided to close down Panathinaikos' famous Gate 13 area of their Apostolos Nikolaidis stadium, as well as the neighbor sector Gate 14. This part of the Apostolos Nikolaidis stadium is usually occupied by 5000 hardcore fans of Panathinaiko,  known as "Gate 13".
Panathinaikos immediately accused the sports minister of strengthening "a corrupt system" in Greek Football.
That match was called off before kickoff due to riots inside and outside the stadium.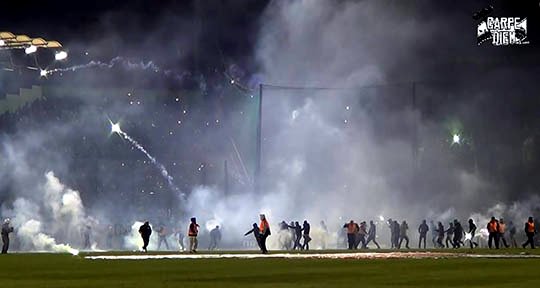 (Photo from Panathinaikos – Olympiakos November 2015)
This week the sports minister not only closed the ultras stand, they also fined Panathinaikos with further 90,000 euros.
Before this week Panathinaikos has already been deducted three points, forfeited the match with a 0-3 scorline, received a four-match supporter ban and been fined 190,000 euros by the league authorities.
(This is the part of the stadium which is now closed)