These are the sickest kits that dropped the past two weeks.
Atlanta United was known for a lot of things in their inaugural season: great play, immense crowds and creative tifos to start. And one of said tifos, King Peach, has inspired the club's brand new secondary kits.
🍑👑 > 🍎

Tifo game on point. #UniteAndConquer pic.twitter.com/CYlGOwcrDl

— Atlanta United FC (@ATLUTD) May 28, 2017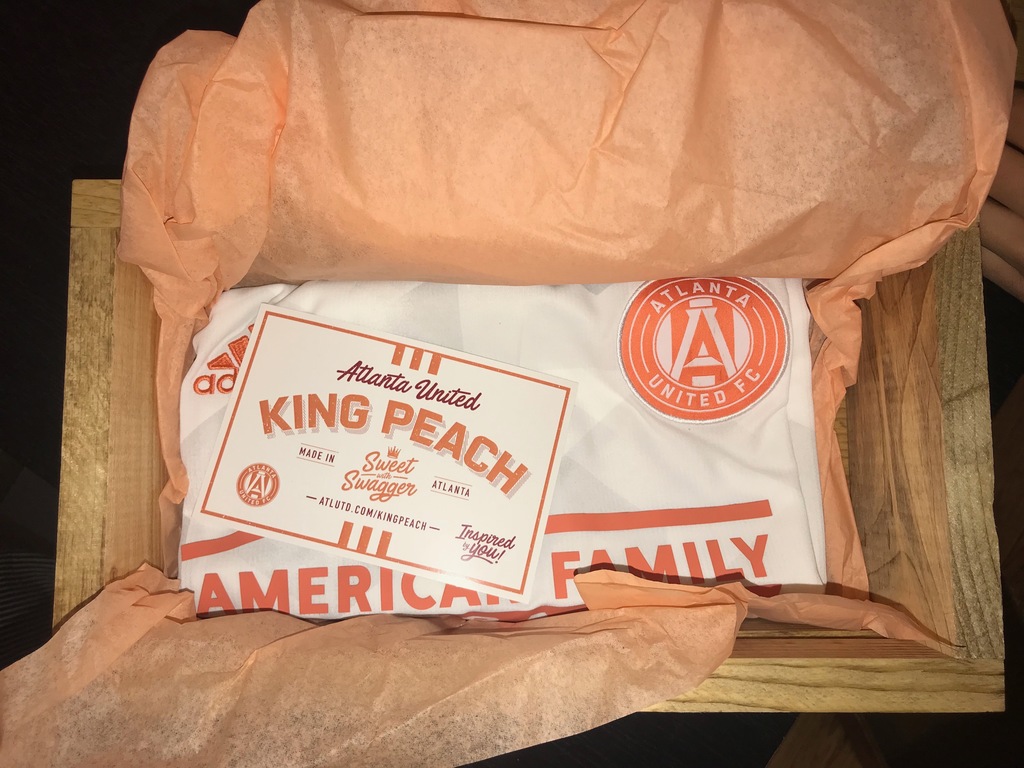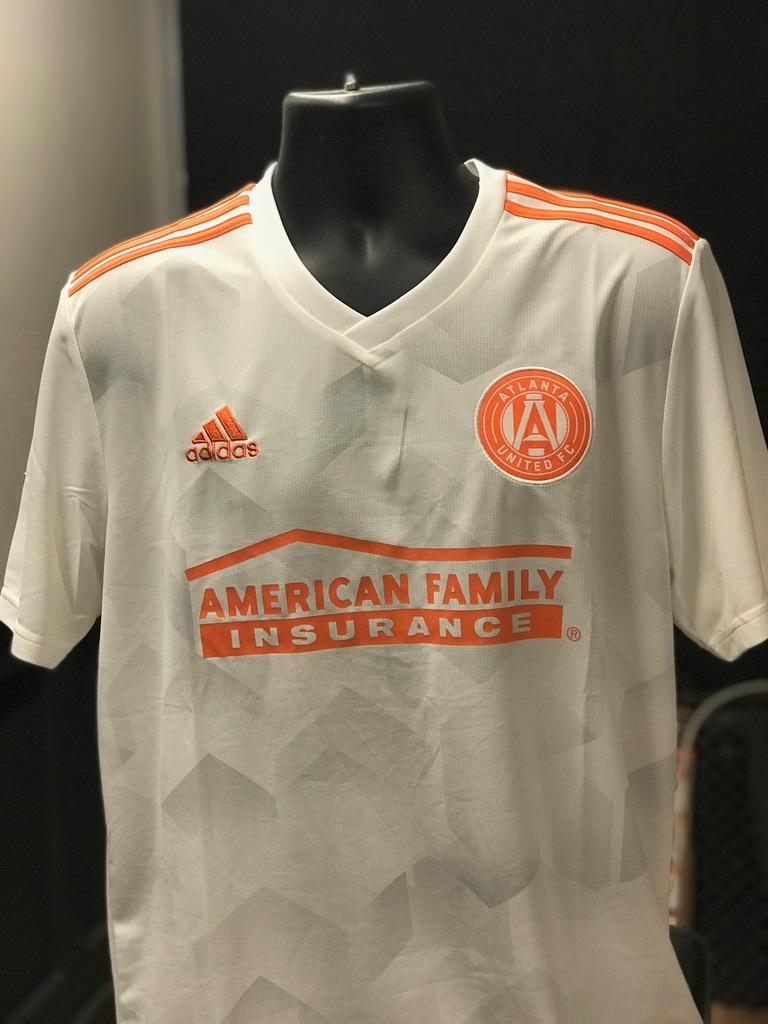 The King Peach kit is white with orange – duh – coloring on the Adidas stripes, crest, and sponsor, with a very light grey geometric design that mimics the roof of Bobby Dodd Stadium covering the front.
And, if the kit wasn't 'Atlanta' enough already, Georgian native Two Chainz helped them unveil it.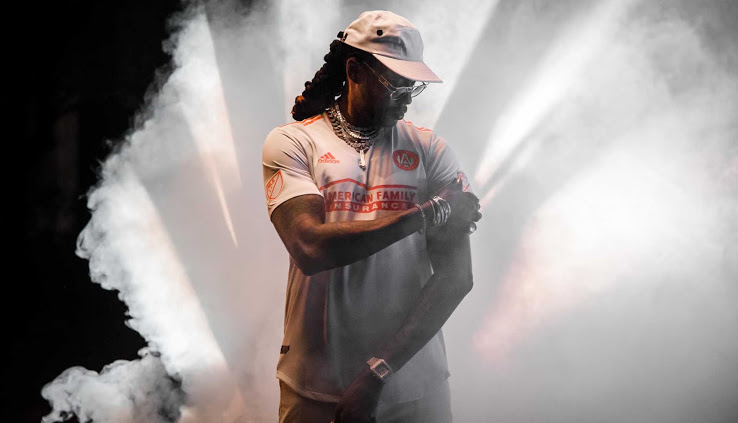 For the fifth of their Kit Closet series, Inaria teamed up with artist Geoff Gouveia to celebrate our love of the game — literally.
It was released shortly after Valentine's Day, aptly, and features a Valentine's Day color scheme. The devil's in the details, with thin horizontal stripes disrupted by pale pink hearts in the background.
It's Inaria's "love letter to football," and it's alsoa celebration of the company. As managing partner Emily Montgomery put it to local blog Hidden Football Club: "First Love is the theme of this year, referencing the time of year (V Day of course), but mainly it's a tribute to why it all began for us back in 1999. 2018 marks one year of us taking our brand back private, so for us it's a celebration of a few things: our independence, the passion that drives us everyday, & ultimately the love of the game — For Freedom, For Love, For Football."
Kit collaboration with @inariasoccer! pic.twitter.com/DdZRTNrg3Y

— Geoff Gouveia (@geoffgouveia) February 17, 2018
Between last week's nod to Vancouver including their fans in their kit photo to this week's Sacramento Republic FC release, Sick Kit Friday is slowly morphing into Sick Kit Release Friday. Nonetheless, the Cali club's tweet yesterday is well worth the transformation.
Introducing our 2018 home kit, worn by a man who epitomizes Sacramento's soul and swagger, Season Ticket Holder Ferdinand Morantz.

"I just had a birthday, ninety-five. I've had season tickets forever. I think I'm one of the oldest [Republic FC fans]!"#IndomitableClub pic.twitter.com/IXGqmhdrK6

— Republic FC (@SacRepublicFC) February 22, 2018
The first showing of the kit was not on a player, not even on Two Chainz, but on just a regular season ticket holder, because he "represents Sacramento's soul and swagger."
Ferdinand was not the only one; throughout the rest of the day, six other profiles of similarly soulful and swagger-ful individuals were showcased. The kit release, all in all, was focused on the people that represent the best in both the club and the city.
"It only takes one educator to make a huge difference in a kid's life and impact their future."

Oak Ridge Elementary School Principal Daniel Rolleri#IndomitableCity #IndomitableClub pic.twitter.com/0JYuz69v1I

— Republic FC (@SacRepublicFC) February 23, 2018
Talk about a club of the people!
And, sure, the kit itself is pretty nice too.