Diana is from California but grew up in Iraq, within a culture in which it was frowned upon for females to play football. This has led her to write about issues within the game that are culturally rooted with the aim to voice these to a wider audience. For inspirational writing and for work on the cultural side of football, please read Diana's brilliant work.
An invite-only creative community of fans around the world giving a truly global view on football, from the perspective of the people that matter most. Our Creators are undiscovered filmmakers, artists, creators and storytellers….but most importantly they're fans, capturing amazing expressions of football culture for Copa90 around the world.
There might be more spotlight on the Euros this summer but Copa América should definitely get some more attention too. The world's oldest football tournament celebrating its 100th anniversary kicked-off almost a week and a half ago and we think that you should be keeping up with it as well. Other than the fact that it had some very bizarre incidents (https://copa90.com/all/funniest-copa-america-fk-ups, https://copa90.com/all/funniest-copa-america-fk-ups-far-part-2) here are 3 more reasons why you should be watching it (if you aren't already) and especially in the coming 2 weeks as it progresses into the quarterfinals:
The Copa América kicked-off with the opening goal in the 8' and it was a beauty! Zapata, the Milan defender buried a beautiful volley into the bottom corner to start Colombia's Copa América campaign.
P.S. Enjoy the complementary Spanish commentary, it makes those goals seem better somehow.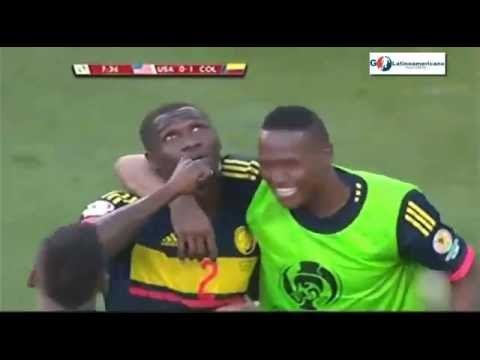 With a must win match for USA, they had to show how they can handle the pressure. They certainly delivered! Leading 2-0 few minutes before HT whistle, Bobby Wood, whose hardly played a part in the 1st half picked up a pass just inside the area, turned wonderfully around Duarta and bolted a finish past Pemberton at the near post!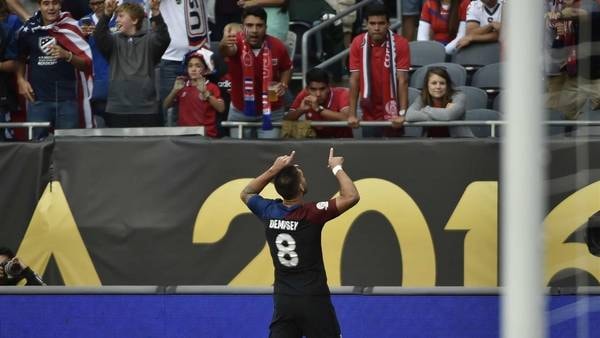 Amid doubts over his inclusion in the squad because of an injury he picked up in a friendly match before the tournament, Lionel Messi recovers from injury, comes on for Argentina and scores a hat-trick in less than 30 mins. It's as simple as that, no big deal. Take a look at this incredible free kick he scored. He's also top goal scorer after his first match, there may or may not have been rumors about his beard possessing magical powers, we have yet to confirm that.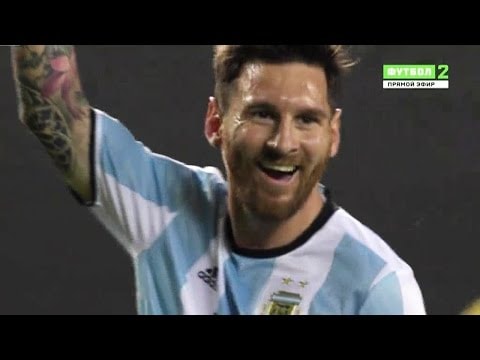 Every international tournament has an upset, and this one isn't shy of one…or two for that matter. Brazil were chasing their first title since 2007, but given the squad selection, it would appear their priority this summer is to claim Olympic gold instead. The Seleção were always considered title favorites in every tournament they partaken in. However, they were forced to an early exit in the group stage. A 0-1 loss to Peru after their draw with Ecuador and a 7-1 win over Haiti that saw Coutinho score an impressive hat-trick, had them exit the tournament in the group stage for the first time in 30 years.
Another major upset was Uruguay's exit in the group stage as well. Having reached the semi-finals in each of the 5 tournaments previous, there was no doubt they can do the same in 2016. But, their nightmare started when seconds after the clock struck 3' during their opening match against Mexico, Guardado lifted a sensational cross in from the left and with Herrera running on to meet it, Alvaro Pereira headed into his own goal. A minute before HT whistle and Uruguay were down to 10 men after Matias Vecino picked up a red. The match ended with a Mexico 3-1 win and began Uruguay's poor run of form. Losing again, this time to Venezuela left their title hopes hanging by a thread and forced them to an early exit for the first time in almost 20 years.
Speaking of Venezuela, they are writing one of the best stories at the 2016 Copa América, which is really saying something given the amount of excitement that's been packed into this wild and wacky group stage. Ending a run of 8 competitive matches without a victory their drought ended against Jamaica in their opening match and continued with their win over Uruguay. Finishing as runners-up in the group after their 1-1 draw with Mexico yesterday makes them definite dark horse in this tournament. Keep an eye on them!
Another surprise team is Mexico. After finishing bottom of their group at the 2015 Copa América, this time they are determined to establish themselves as legitimate title contenders. And after thrashing the 2011 champions Uruguay in their opener they did just that. Juan Carlos Osorio's side has the perfect blend of tenacity, resiliency and skill to go all the way and perhaps win the tournament.
This has been definitely a very exciting Copa América and it will continue to get even better as the quarterfinals unfold later this week. Favorites to win it: Argentina (you guessed it!), Colombia, and Mexico. Dark horses: Venezuela, USA.