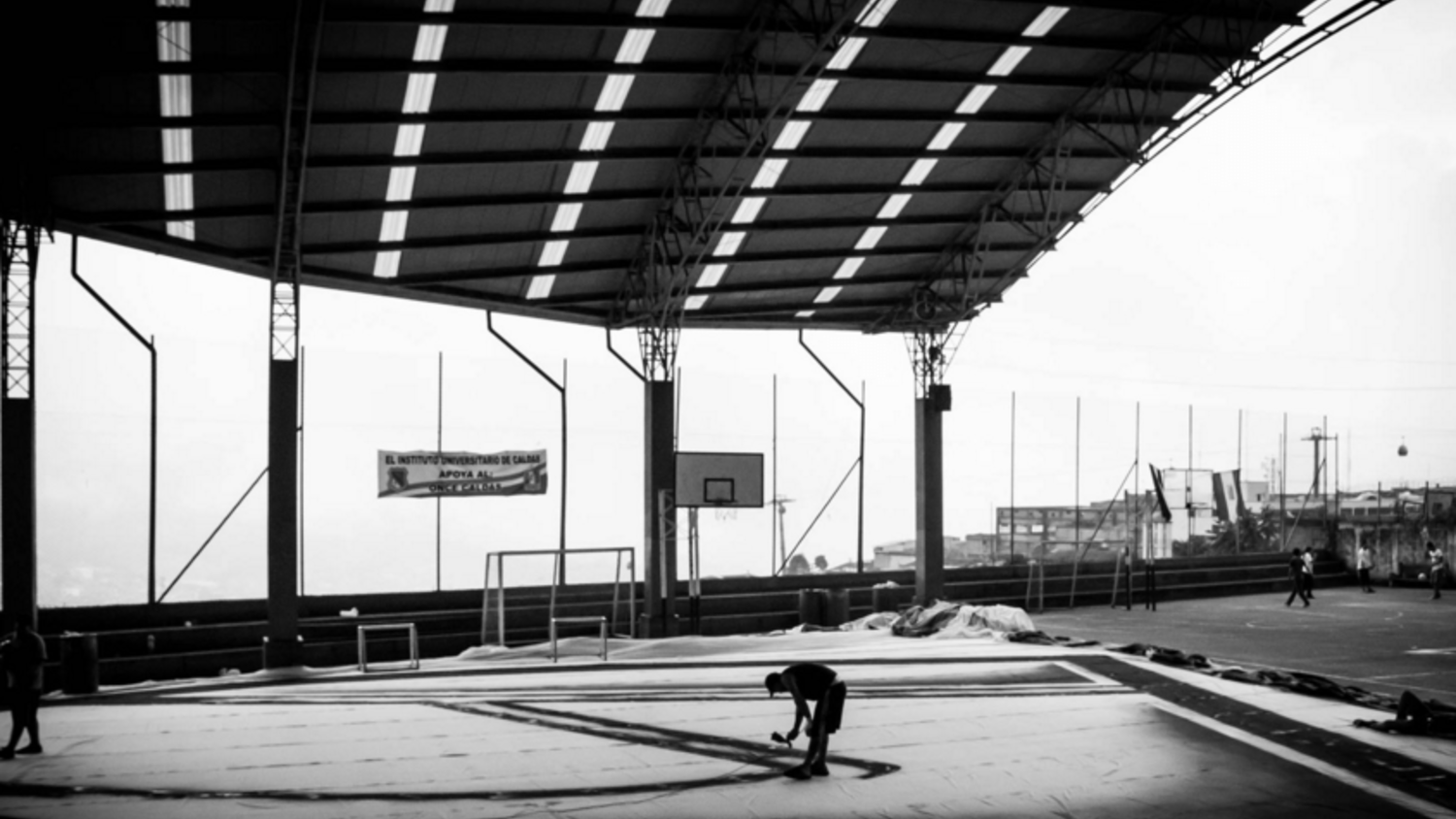 Pepe Perretta: The World's most Famous Tifo Maker
Pepe started when he was 17. But back then, his only aim was to customize his motorbike and his helmet. In order to do things "properly", he decided to join an aerography course. Aerography is a surrealist method in which a stencil used in spray-painting is replaced by a three-dimensional object. The effect is blended and photorealistic and it's not that contemporary, considering that aerography techniques go all the way to the Victorian era tiles of the XIX century to the doors of a vehicle and Man Ray, an American visual artist who died in 1976. 
Pepe Perretta starts to come to grips with it and, puts it into practice when he starts to paint the shutters of local butchers and bakeries. His dad doesn't really agree with what his son is doing. He's a grocer, hence he regards every form of art as a loss of time. Perretta Sr, who supports River Plate, can only foresee a bleak future for Pepe, who in turn is a Nueva Chicago fan. But his first real assignment comes in the shape of a 15-year old girl who supports Boca Juniors.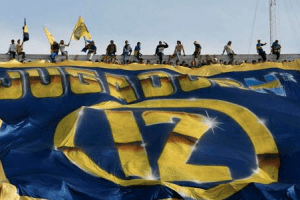 When girls, and girls only, turn 15 (and not 18) in Argentina, families have a big celebration. They ask Pepe to depict a flag with her face on it. That's how he gets in touch with La Doce, the infamous Boca Barra Brava.
The leaders soon notice his skills. Pepe knows what they need. At the football, big flags serve to wrap up one people in what he regards as a holy mantle. It sews together thousands of souls. Pepe's purpose is to translate one people's feelings into images. And at the beginning, it's not easy for him to understand and work with people who don't support his team. Pepe still feels some rivalry deep down his heart. But he soon realizes that the only thing that changes from one terrace to the other are the colours; the passion is always the same.
But he can't stop there. Pepe is just at the beginning of a long journey that will take him to Colombia, United States and Europe. After his first taste with Boca Juniors, he also manages to get in touch with their fierce rivals, River Plate's Borrachos del Tablon. In exchange for his work, he gets rewarded with two tickets for El Superclasico at the Monumental. Pepe asks his dad to join him but he doesn't reveal anything. And when River supporters unfurl the maxi flag, Perretta Sr looks in amazement and asks: «Pepe, have you made that?» To which Pepe cannot but reply: «Sì, tano, es un regalo para vos», it's a present for you. For the first time, Pepe sees tears in his father's eyes. He started believing that art, sometimes, can pay you back after all.